Whether you're looking for an office chair, recliner, or a nice patio fixture, we've got something for everyone in our roundup of the week's best chair deals. You can save $20 to $175 on office chairs from Staples or Wayfair, or use your Sam's Club membership to save $100 on an elaborate recliner.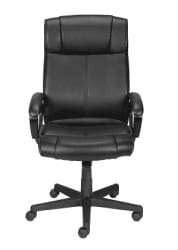 Staples Turcotte Luxura High Back Chair
Store: Staples
Price: $79.99 EXPIRED
Shipping: Free shipping
Lowest By: $20
Expiration: September 4

Whether you're settling in for another few months of remote working, or you're just looking for an affordable gaming chair, this Staples chair is over half off, and $20 less than you'd pay elsewhere. It features height adjustment (from 42.5" to 46.3"), tilt, and lumbar support.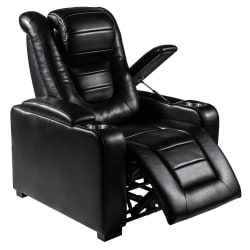 Park Hill Myles Power Theater Recliner
Store: Sam's Club
Price: $299 for members EXPIRED
Shipping: Free shipping
Lowest By: $100
Expiration: August 9

"Myles Power" is almost certainly a discarded name somewhere in Stan Lee's files, which makes me hope that "The Recliner" was also a (sadly passed-over) idea for a very relaxed superhero. "Is it a bird? Is it a plane? I dunno, but I'm gonna sit here very comfortably and find out!" (I'm aware I'm mixing universes here; file it under "DC" for "don't care".) Anyway. I very much do about the discount on this recliner, because it's saving you $100 (if you're a Sam's Club member). It features an adjustable headrest, power recline, two AC outlets, two 2 USB ports, an inside storage arm, and stainless steel cup holders.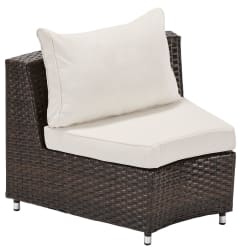 BrylaneHome Rounded Sectional Chair
Store: BrylaneHome
Price:

$99.98


Shipping:

$26.99 s&h


Lowest By: $400

Sitting: It's not just indoors anymore. (I've got a million of these: "Chairs: Like Bean Bags With Legs." "Patio chairs: Because patio beds made people uncomfortable." And so on.) While the $26 shipping fee on this chair seems steep compared the other chairs in this roundup, you're also saving over twice as much here as you are on any of the others, so it probably evens out. It supports up to 250 lbs., measures 35-3/8" x 30-3/4" x 26", and features a rresin wicker, polyester, and steel construction.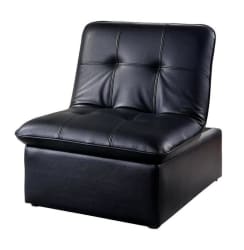 Furniture of America Houdanya Leatherette Futon Chair
Store: Home Depot
Price:

$279.99


Shipping:

Pickup,

or $55 s&h
Lowest By: $29

For a space saving choice, this futon chair folds down into an unassuming ottoman... "ottoman", of course, sounding quite similar to "Autobot", which is fitting for what's quite clearly an early form of Transformer. It measures 33" x 39.5" x 28.75" as a futon, and 16.75" x 40.75" x 28.75" as an ottoman (we think, it uses "folded" and "unfolded" in confusing ways), and features easy-care leatherette upholstery.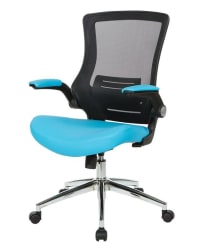 Ebern Designs Eliphalet Ergonomic Task Chair
Store: Wayfair
Price: $149.99 EXPIRED
Shipping: Free shipping
Lowest By: $175
Expiration: August 31

It's nice to see a colorful desk chair that doesn't lean wholesale into bucket-seat gamer chair gaudiness. (Or hilariously overpriced ergonomics.) It features a breathable screen back with built-in lumbar support, 1-touch pneumatic seat height adjustment, locking tilt control, adjustable tilt tension, and a 250-lb. weight capacity.