Summer may be on the horizon, but if you've still got some spring cleaning tasks to cross off your list we've found the five best home deals at Amazon to help you get the job done. And while it can be difficult to sort the best deals from the rest at the megastore, we've found that Amazon is actually a great spot for savings on home essentials — especially if you're a Prime member!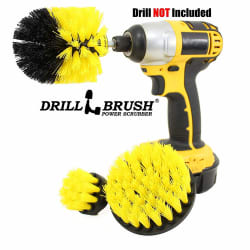 Drillbrush Scrubber 3-Brush Cleaning Kit
Store: Amazon
Price: $12.96 EXPIRED
Shipping: Free shipping via Prime
Lowest By: $7
Expiration: June 3

We've all got them and all draw the short straw of cleaning the toilet from time to time. Luckily, this Drillbrush kit is the perfect way to get that dirty job done as fast as possible (while also serving as a novelty for at least the first five miniutes!) Use the clippable coupon on the product page, and you're saving an extra $7 over Walmart's price.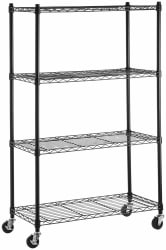 AmazonBasics 4-Shelf Steel Wire Shelving Unit
Store: Amazon
Price: $39.98 EXPIRED
Shipping: Free shipping
Lowest By: $6
Expiration: June 4

If you're anything like me, you haven't adopted the KonMari method to organization, meaning you're constantly running out of closet space. And while creative storage items are always welcome, sometimes you need a cheap and cheerful solution to house the weight of your hoard. This AmazonBasics unit is perfect, as it's selling for around $6 less than what you'd usually pay for any similar 4-shelf model elsewhere. It supports up to 1,400-lbs.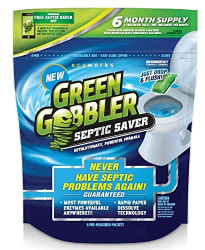 Green Gobbler Septic Saver 6-Month Supply
Store: Amazon
Price: $11.96 EXPIRED
Shipping: Free shipping via Prime
Lowest By: $1
Expiration: August 1

Septic backup! Sorry to ruin your lunch there, but it's a sludge-filled nightmare we all strive to avoid. Fortunately, these Septic Saver tablets we found are a cheap and easy preventative measure. They won't damage your pipes and they're biodegradable — another small step toward lowering your carbon footprint.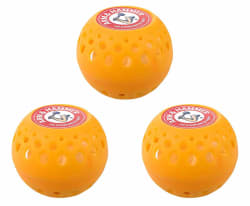 Arm & Hammer Odor Busterz Balls 3-Pack
Store: Amazon
Price: $4.97 EXPIRED
Shipping: Free shipping via Prime
Lowest By: $1
Expiration: June 4

Before you hit that order button, we've got another cheap solution to the more odorous elements of home cleaning. While they're only going to save you a buck today, getting these odor buster balls shipped to you for free with Prime means you can avoid a trip to the hardware store.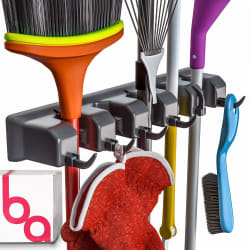 Berry Ave Broom and Tool Organizer
Store: Amazon
Price: $12.97 EXPIRED
Shipping: Free shipping via Prime
Lowest By: $3
Expiration: March 20

Once you're done with those (belated) spring cleaning tasks, you're going to want to store your brooms and tools out of sight again for as long as possible — and perhaps this nifty organizer can help? Just don't forget to clip the $1-off coupon before heading to checkout, and you'll save a tidy $3. It holds 11 items in total.