Ask an Expert: Help! I Have Too Many Streaming Services
Sharing streaming services may be on the way out, which means users will have to decide how else to save on their subscriptions.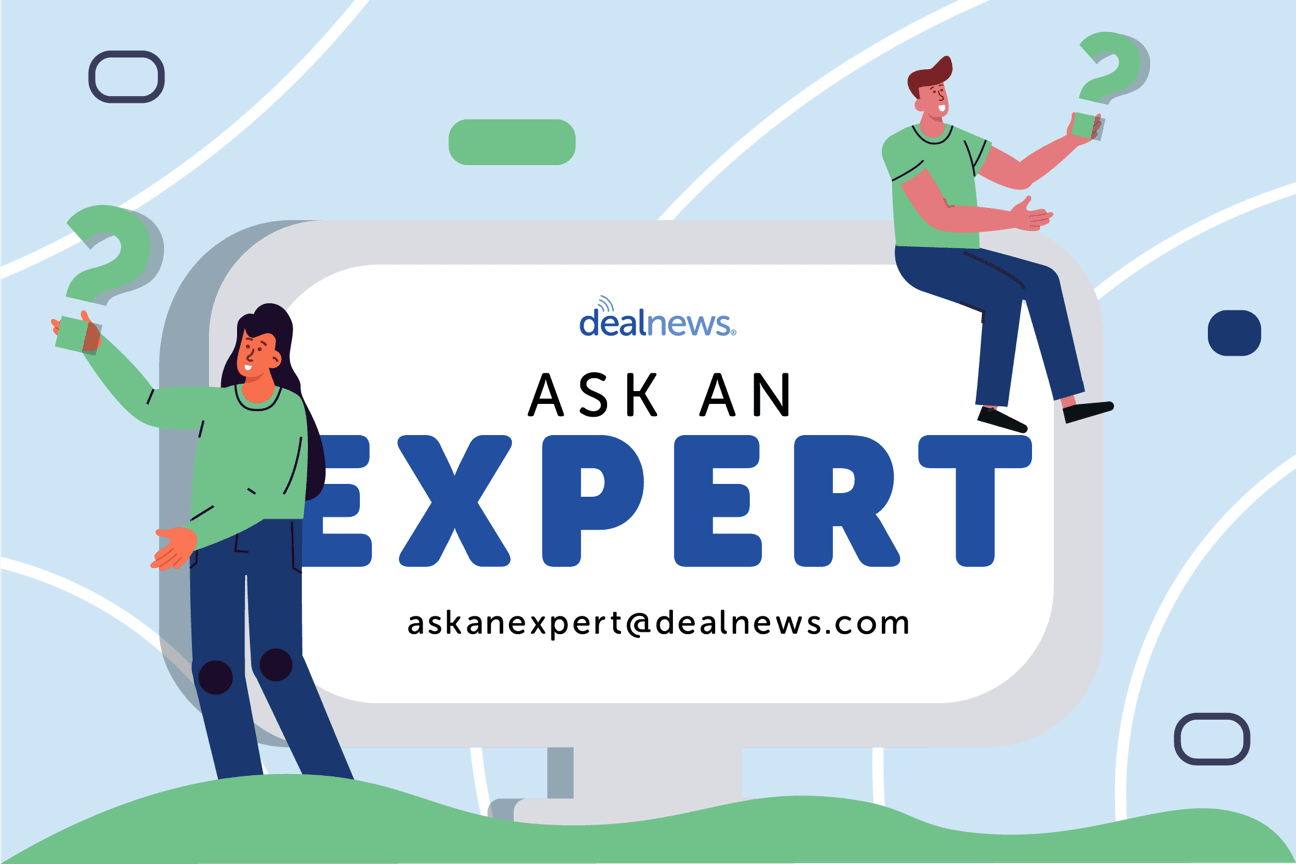 Hello again, deal-seekers! We're back once more to assist with another dilemma, and one that many of you may be curious about: what to do with all those streaming services. Check out our latest column for suggestions on how to save on these entertainment subscriptions — especially with the sheer volume of platforms that are available now.
Have a Question of Your Own?
Submit it to askanexpert@dealnews.com — we may just answer it next month!
Help! I Have Too Many Streaming Services
The Dilemma
Dear Ask an Expert,

The recent news about Netflix adding fees for account-sharing has made me aware that I have too many streaming services. How can I audit my subscriptions and save some money? I don't even know where to begin because I like at least one show on most of these services.

Signed,

Considering Cable Again
Our Advice
We understand the news about Netflix forcing users to pay to share accounts is disappointing. Practically every major media company seems to have its own streaming service now, as well as their own exclusive shows and movies. And that can mean if you're interested in consuming streaming media, you have to have a subscription to every one of these platforms — or at least be able to share login info.
Netflix is cracking down on account-sharing, but other streaming platforms could follow suit if it seems to be a success.
Yet, with Netflix's latest move, it seems like sharing isn't going to be as easy as before. In fact, there's a good chance that other platforms will follow Netflix's example in the future. And if that happens, piggybacking off friends-and-family logins may be a thing of the past. But you still have options for saving on streaming services, and we've outlined those below.
Audit Your Streaming Services
Auditing may be easier said than done, but it's an important first step in figuring out the best way to save on your streaming services. If you subscribe to a lot of them, try creating a spreadsheet that lists each service, what you pay per month (or per year), and what media you watch on each one.
Once you have a clear idea of what you use each service for, you can then decide if there are too many streaming services you're subscribed to and any you'd like to get rid of. Cancel the ones you no longer want and you'll be able to save funds for the ones you do.
Try to Rotate Your Services
If you can "pause" your services, you may be better off staying on monthly plans and turning them off when you aren't actively looking forward to a show or movie. For example, Netflix often releases entire seasons of a show at one time, so you can turn off your service while waiting for the show to come out. Just be aware that Netflix is also seeming to embrace the "split season" schedule, where they release part one of a series and then a month or more later, release part two.
SEE ALSO: 11 Ways to Get Free HBO
But other platforms may make service-pausing even harder, especially if you want to keep up with episodes as they're released. While Netflix may release series in chunks, platforms like Hulu or HBO Max release episodes on a weekly basis for current-running series. That means if you want to keep up with shows as they air, you have to pay for the service while the show is running — or figure out a way to share streaming perks with friends or family.
Wait to Binge
One solution to paying costly streaming service fees every month is to wait to binge. That is, if you enjoy a particular show, pause the service until the show comes out in its entirety, then spend the next month bingeing it. Once you've finished the series or season, cancel the service again until something else you want to binge comes out. This is an extension of rotating your services, but also requires a little more planning on your part.
Rather than turning services off and on whenever you want, look at release schedules for your preferred shows. For example, consider the series You, whose fourth season is releasing on Netflix in two parts this year; it's better to skip the February release of part one and wait for the March release of part two. That way, you're able to binge the whole season and won't have to worry about paying for another month. With shows like the recent hit The Last of Us, you wallet may benefit if you wait for the entire first season to be out before signing up for an HBO Max subscription.
Take Advantage of Perks
The odds are good that you're paying for some other kind of tech-based service, whether that be DirecTV or a cell phone plan. If you haven't looked into them already, see if you can roll any of your streaming services into your other monthly plans.
Take HBO Max: we've already covered a few ways you can get free HBO, like if you have a select Cricket Wireless, AT&T, or AT&T TV plan. Not all services have these kinds of perks, and some may be more limited. For example, T-Mobile is offering a free year of Paramount+, after which the service is $4.99 per month. If you're already a subscriber to Paramount+, you can still get a free year of the service by being a T-Mobile customer.
Interested in subscribing to a certain streaming platform? It's worth seeing if you can get it for free or discounted through another service you're already paying for.
Seek Out Free Trials of Streaming Services
You can go the route of using endless emails to get free trial after free trial of streaming services. Yet this can be quite the hassle, since many premium streaming services — and even some that aren't — only offer free 7-day trials now. You'll need to create new email addresses frequently if you want to take this route.
Think you have too many streaming services? Auditing and rotating your active subscriptions could help you save money.
That said, if a service catches on to this stunt, you run the risk of being banned from the platform altogether. Combine that with the effort needed to create multiple new addresses all the time, and you may just be better off paying for the service you're most interested in.
Split the Cost
Cost-splitting is going to be easiest to do with the people you live with. That applies especially to services like Netflix, considering you may have to pay for users outside your home. Still, if you're living with others and you all enjoy the same streaming platforms, it's worth either splitting the cost or rotating who pays for it each month.
Use a VPN (Maybe)
If you're trying to continue sharing services, you may want to consider a virtual private network, or VPN. There's a very slim chance that if you use one of these, you may be able to get around Netflix's new rules, at least temporarily. Reports from last year suggested that Netflix's decision to crack down on sharing was meant to target households and not individual users.
SEE ALSO: How to Buy a TV at Target
Many people use VPNs to access Netflix or other streaming services in different countries, to watch content that may not be available on their version of the site. Yet Netflix policy restricts VPN use and because of that, their new verification process will likely ensure VPN users constantly have to verify their devices. This could make Netflix use even more of a headache, pushing users to stick to the rules Netflix has laid out — or cancel their accounts altogether.
While VPNs may be fine for other streaming services, if you're focused on how to continue sharing one Netflix account with your best friend three states over, you may finally be out of luck.
Have a question for our experts? Submit it to askanexpert@dealnews.com, and we might answer it!
---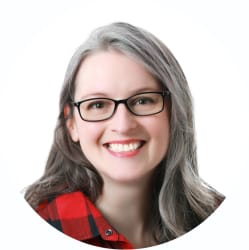 Senior Staff Writer/Consumer Analyst
Julie's work has been featured on CNBC, GoBankingRates, Kiplinger, Marketwatch, Money, The New York Times, Real Simple, US News, WaPo, WSJ, Yahoo!, and more. She's extolled the virtues of DealNews in interviews with Cheddar TV, GMA, various podcasts, and affiliates across the United States, plus one in Canada.
DealNews may be compensated by companies mentioned in this article. Please note that, although prices sometimes fluctuate or expire unexpectedly, all products and deals mentioned in this feature were available at the lowest total price we could find at the time of publication (unless otherwise specified).