Where to Buy LEGOs
This popular toy can get really pricey, really quickly. But you can score 50% off LEGO sets if you know where — and when — to look.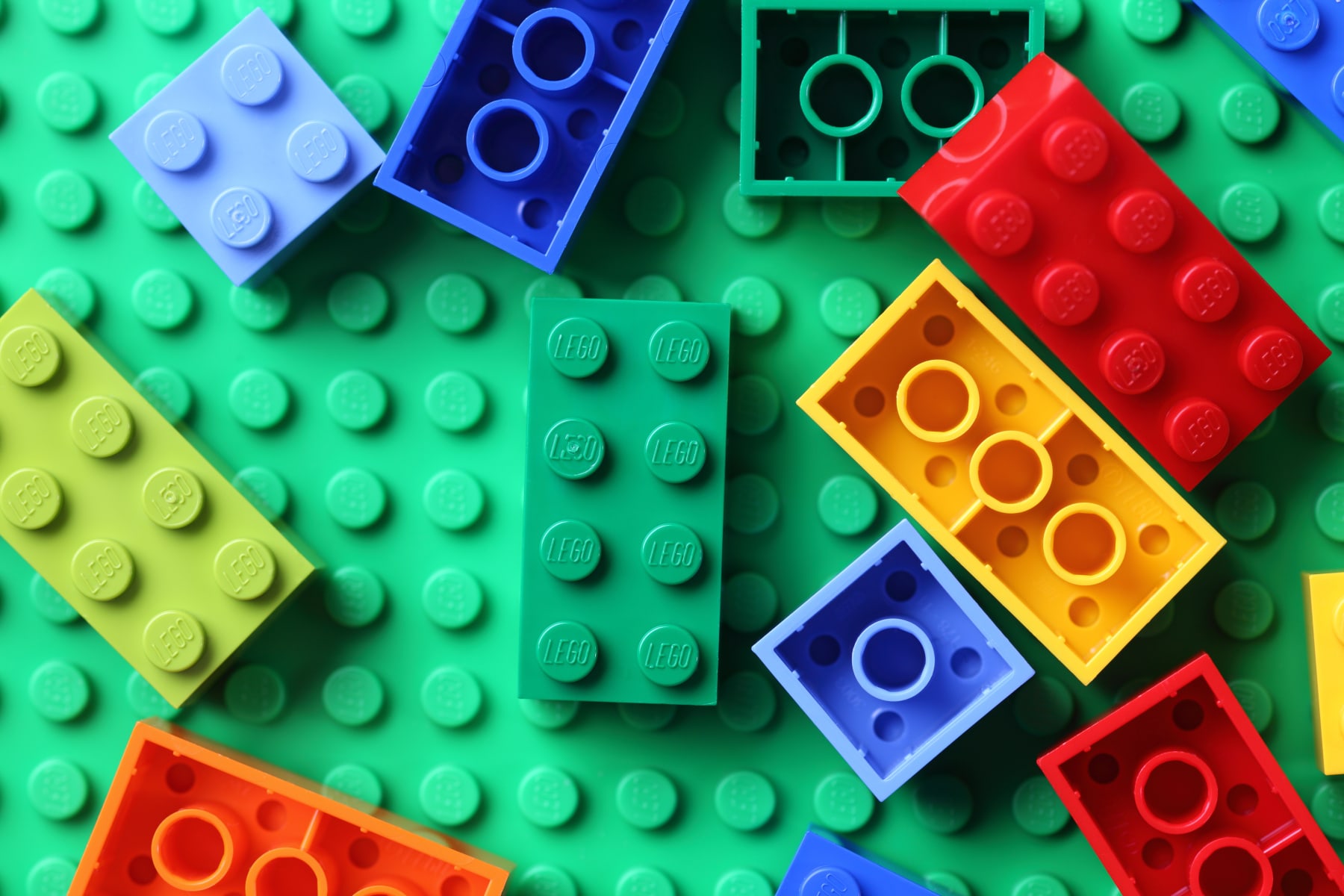 LEGO bricks have been around for decades now, and they remain as popular as ever. People of all ages buy LEGO thanks to its Harry Potter, Star Wars, and other themed sets, but even those with no theme at all can make excellent gifts.
However, LEGO costs can add up quickly if you're purchasing a lot of sets. Fortunately, we're here to help you learn where to buy LEGOs without breaking the bank.
Where to Buy LEGOs
LEGO sets are available at a variety of retailers. Of course you can buy LEGO kits in toy stores, but they also fill the toy aisles of big box stores like Target and Walmart, and can even be found in bookstores.
Still, just because you can buy LEGO sets almost anywhere doesn't mean you should. LEGO kits are pricey, and if you shop the wrong stores, you can easily end up paying more than necessary. Below are retailers that tend to offer solid LEGO deals.
LEGO
If you're looking for a particular LEGO set, there's no better place to go than right to the source! LEGO doesn't always feature the best deals, but around holidays it often gives out a small freebie kit as a bonus with a minimum purchase. For instance, around Easter it's offered kits for building an egg or Easter bunny. And LEGO tends to offer similar kinds of freebies around Halloween, winter holidays, and more. Plus, when shopping at the online store, you'll receive free shipping on orders of $35, which isn't a hard threshold to meet.
Big Box Stores
Stores like Target and Walmart might not have the biggest LEGO selections, but you can still find excellent deals on their shelves. Look for Target's toy sales to include LEGOs at up to 50% or 55% off. The bull's-eye retailer also occasionally bundles select LEGO sets with Target gift cards, which makes stocking up on the toys even more appealing.
SEE ALSO: How to Sell Gift Cards Online
Walmart is more likely to have individual LEGO deals, rather than sales on the brand. It tends to be a good place to shop for specific sets, or large non-themed kits. For instance, around Black Friday, we've historically seen 900-piece sets for around $20. These are especially great for people who want to build different items and not be forced into one blueprint.
Bookstores
Bookstores like Barnes & Noble might not have the best LEGO deals, but they aren't devoid of discounts, either. Often prices are at least comparable to the ones at other stores, and occasionally you can even bag a freebie.
Historically, we've seen the bookstore offer a free mini build to those spending $25 on LEGO sets, and even take up to 50% off LEGOs in the middle of September, rather than around the holidays. Look for more modest discounts of around 30% off in the summer, and for those to be limited to certain themed sets. Even with those restrictions, Barnes & Noble has great opportunities to add to your collection or shop for gifts.
Amazon
Amazon sells a huge variety of LEGO sets and offers a range of discounts. Early in the year, you can expect a modest 20% off, but in July around Prime Day, the online retailer tends to knock 40% off LEGO kits and other toys. And December falls somewhere between the two. It usually includes a couple of 30% to 35% off sales just in time for the holidays.
SEE ALSO: 13 Learning Websites for Kids That Working Parents Can Count On
BrickLink
BrickLink is a marketplace specifically for LEGO sets and LEGO bricks. What's handy about BrickLink is that you can look for sets, parts, Minifigures, and LEGO My Own Creation kits (MOCs). Even better, when you find something of interest, you can peruse listings just for that item or look at the set it's part of, and buy more parts if needed.
eBay
Obviously, eBay isn't strictly for LEGOs, but the site is another good place to look for kits at a discounted price. Just know that not every deal on eBay is worthwhile. At the time of publication, for instance, a brand-new, 1,500-piece box of mixed LEGO bricks was selling for $59.97 on eBay; that's only a couple of cents cheaper than what LEGO charges for the same set. However, eBay could be a great way to find sets that have been discontinued.
When to Buy LEGOs
Black Friday is when we tend to see the most LEGO deals spread across the most stores, but it's not the only time to purchase these popular toys. Keep an eye out throughout the year, particularly at stores like Target and Walmart. Expect these retailers to have big toy sales that include LEGOs, or just offer select sets at discounted prices.
Black Friday is when we tend to see the most LEGO deals spread across the most stores.
You can find LEGO deals all year long, especially if you know what to look for. Auction and marketplace sites are good places to shop. They're handled by individual sellers, so you could find an excellent deal in the middle of the summer, when demand is down. Those same deals might not be available when the winter holidays roll around, and you could even find yourself in the midst of a serious bidding war or paying more than you have to.
How to Buy Lego Sets for Less
Skip the Themed Sets
You might want to skip the themed LEGO sets, especially if you're buying toys for kids. They'll probably be just as happy to use their imagination to build whatever, rather than something laid out in step-by-step instructions. Basic sets of LEGO bricks are going to generally be cheaper, too. And they may be a better bang for your buck, compared to sets that are branded as part of a big franchise, like Frozen.
Check Auction and Marketplace Sites
Along the same line as the tip above, check auction and marketplace sites. These are where you could be lucky enough to find listings for pounds of LEGOs. As is always the case with these sites, prices vary and not everything is a good deal. If you're searching for LEGOs by the pound, $6 to $7 is a great price these days, but expect to see bricks go as high as $10 per pound, if not higher.
SEE ALSO: The Ultimate Buying Guide
Also be sure to investigate bulk discounts. Some sellers offer per-pound prices that are cheaper when you buy a certain amount, such as $6.50 per pound as long as you buy at least 10 pounds.
Wait to Get at Least 40% Off Bigger Sets
When we refer to "bigger sets," we're talking about LEGO sets like the huge 7,541-piece Millennium Falcon kit that's regularly priced at $799.99, or the 6,020 piece Hogwarts Castle that goes for $399.99. These huge sets also require hefty investments; however, if you keep an eye out, you can snap them up when they're on sale.
Be warned that when a discount as high as 40% to 50% off hits one of these kits, they'll sell out in the blink of an eye. Be prepared to move fast and treat it like an online-only Black Friday deal that's available in limited quantities.
Readers, how do you find deals on LEGOs? Let us know in the comments below!
---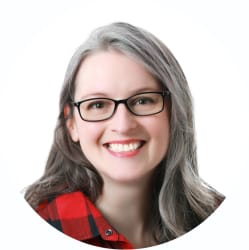 Senior Staff Writer/Consumer Analyst
Julie's work has been featured on CNBC, GoBankingRates, Kiplinger, Marketwatch, Money, The New York Times, Real Simple, US News, WaPo, WSJ, Yahoo!, and more. She's extolled the virtues of DealNews in interviews with Cheddar TV, GMA, various podcasts, and affiliates across the United States, plus one in Canada.
DealNews may be compensated by companies mentioned in this article. Please note that, although prices sometimes fluctuate or expire unexpectedly, all products and deals mentioned in this feature were available at the lowest total price we could find at the time of publication (unless otherwise specified).