The Best Museum Week Deals
Repositories of human knowledge. Displays of vast reams of artifacts from cultures and civilizations long lost. A living document of our history as a species, and of our world as a whole. Museums are amazing. But full price admission? Nah, not a chance.
Top Museum Deal Involving Death Masks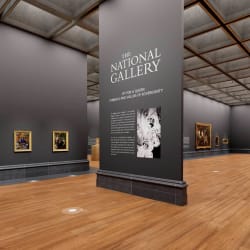 Google Arts & Culture Virtual Museum Tours
Store:
Google
Discount:
Learn stuff for free!
Museum Week has officially begun and with it comes Google's kindly curated collection of virtual tours so comprehensive that I've been scrolling downwards on their page dedicated to the event for several seconds and I still haven't reached the bottom. Indeed, there may be no bottom at all, very much in the same way that the quest for knowledge and the activity of learning is a lifelong pursuit that never really ends. The Netherlands' Van Gogh Museum, The Museum of Modern Art, Oslo's Munch Museum, and of course Japan's Nagoya City Art Museum comprise just a sliver of the viewings on offer. While you're engrossing yourself in Nagoya's finest, why not consider purchasing a framed print of Frida Kahlo's Girl with Death Mask? Its uplifting and comforting qualities are sure to bring a cozy welcoming atmosphere to any living room.
Top Museum Deal Involving Logo Confusion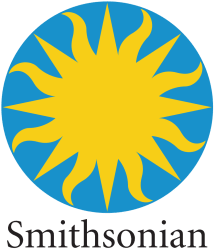 Smithsonian Museum Webcasts & Online Events
Discount:
Continue to learn stuff for free!
The iconic Smithsonian is offering a selection of live over the internet events on areas of study such as castles, ancient China, and space. These are all engaging topics however I'm personally more interested in/concerned by why, upon glancing over the Smithsonian logo, my immediate thought was to think back to early 2000s peer to peer filesharing program LimeWire and remark upon the two logos' similarities. It turns out, upon closer inspection, they aren't actually all that similar but still – my mind made the connection and I fear not even the smart people at the Smithsonian museum could ever truly explain why. LimeWire is now apparently into the blockchain game. Good luck to them.
Top Museum Deal Involving the British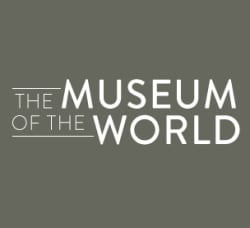 The British Museum Museum of the World Virtual Timeline
Discount:
Yes, even more learning of stuff for free!
The British Museum is getting involved in this week's festivities too with a ginormous interactive timeline to scrub through, starting way back in the ye olde year of 2 million BC going all the way up to this very present moment. Witness the juxtaposition of stone chopping tools from the Lower Paleolithic era aside a coffin in the shape of an eagle stemming from a 1950's Ghana tradition. Since this virtual timeline and its many artifacts can exist in cyberspace without the real deal physical artifacts being required, this means the British Museum can return the numerous pieces of culture they borrowed from civilizations over the years, yes? Better late than never.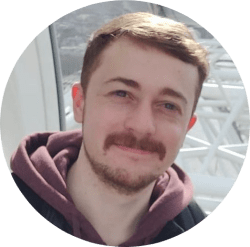 Editor
Niall Gosker is an Associate Editor in Dublin, Ireland. He coordinates client content and sponsored items, and is the reigning office Mario Kart champion.
DealNews may be compensated by companies mentioned in this article. Please note that, although prices sometimes fluctuate or expire unexpectedly, all products and deals mentioned in this feature were available at the lowest total price we could find at the time of publication (unless otherwise specified).