10 Streaming Movies to Watch With Mom This Mother's Day
Full and sleepy from your Mother's Day mimosa brunch? Put on one of these great movies about motherhood, available on your favorite streaming service.
Falling conveniently on a Sunday, when most of us are freed from the shackles of the workplace, Mother's Day is tailor-made for quality time with the mother figures in our lives. And while we'd all love to spend big bucks and buy the world for these ladies, sometimes our finances force us to celebrate on the cheap.
So, sure, you could take your mom out to a nice meal on Mother's Day, but if you need an option that lets you save a little money while still showing her how much you love her, there's no better way to do that than by cuddling up on the couch and watching a movie together. (Or you could do both!)
If that sounds like quality time to you, then here are 10 movie recommendations for you and mom, all of which can be instantly streamed for no more than a couple bucks!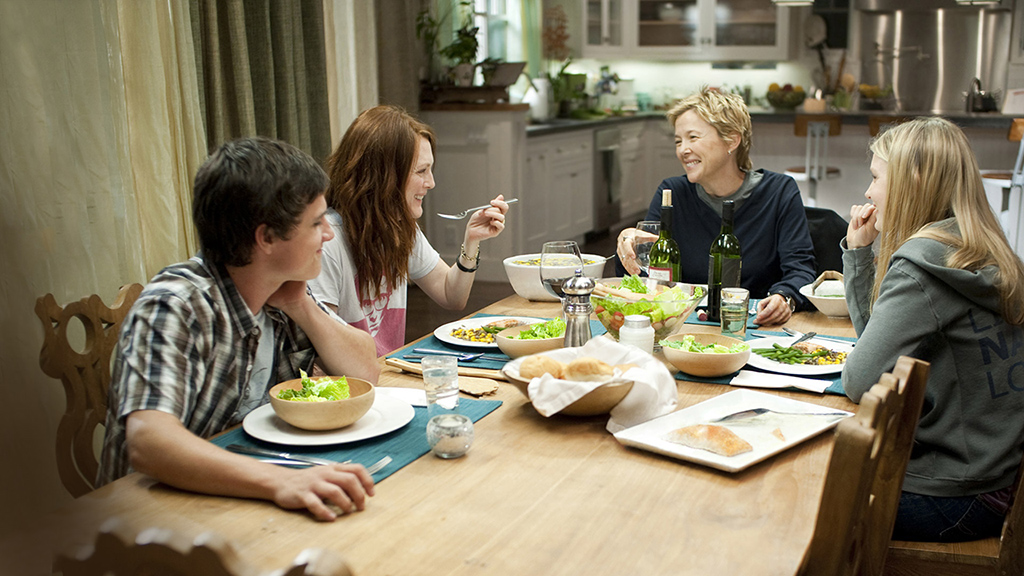 The Kids Are All Right (2010)
Best For: Those looking for an unconventional story of modern day motherhood.
An all-star cast leads this unique tale of two mothers, including Julianne Moore and Mark Ruffalo. Jules and Nic are the mothers to young Laser and Joni, and their lives are all thrown into a tailspin when sperm donor Paul enters the mix. Despite the less-than-common premise, it's a story everyone can relate to, whether you're a parent, a spouse, or a child, as well as a funny and heartfelt reminder of what it means to unconditionally love someone.
Motherly Moment: After making a devastating personal choice that tears her family apart, Jules sits her family down and expresses her regret, letting them know she loves them very much and it's not their fault.
Where to Watch: Netflix Instant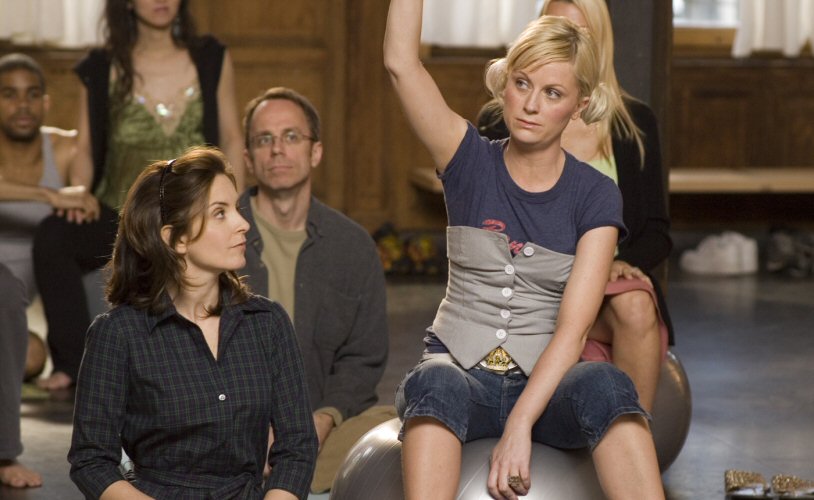 Baby Mama (2008)
Best For: The mother and daughter seeking a different kind of chick flick.
If you're looking for laughs this Mother's Day, look no further than Baby Mama, which stars Saturday Night Live alums Tina Fey and Amy Poehler as two women who couldn't possibly be more different. When the successful Kate finds out she can't have kids, hot mess Angie agrees to be her surrogate, and Fey and Poehler are both delightful and hilarious in the roles. Motherhood doesn't get much funnier than this.
Motherly Moment: When Kate asks Angie what it's like being pregnant, she tells her that it feels like she has a meatball sandwich in her stomach, and it's kicking her. Sounds about right!
Where to Watch: Amazon Instant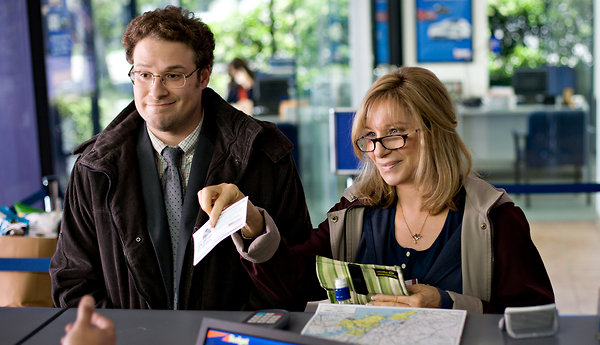 The Guilt Trip (2012)
Best For: The mother and son who want to bond vicariously from the comfort of their couch.
Unlikely duo Barbra Streisand and Seth Rogen star in The Guilt Trip as Joyce and Andy Brewster, a mother and son who go on a cross-country trip. The trip is designed by Andy to hook his widowed mother up with a former lover, and lots of unexpected bonding happens along the way. Rogen's particular brand of humor is mostly on the backburner in this one, which is surprisingly heartwarming.
Motherly Moment: Andy gets annoyed when Joyce tries to feed him a healthy snack. When he asks why she always wants to feed him, she replies, "Because food is love." Indeed it is.
Where to Watch: Netflix Instant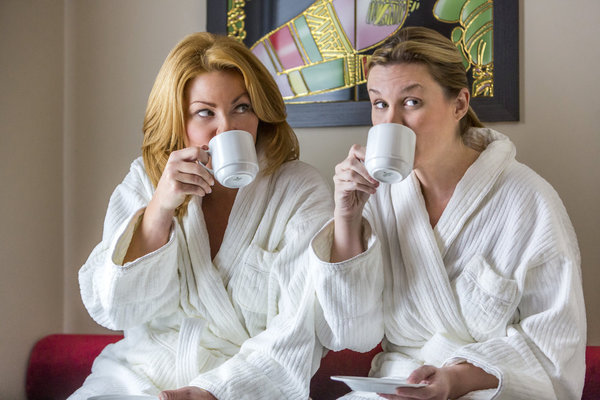 Mom's Day Away (2015)
Best For: The mom who needs a vacation from her never-ending duties.
Bonnie Somerville stars as the title character in the Hallmark Channel original movie Mom's Day Away, which premiered earlier this year. Feeling overworked and under-appreciated, Laura Miller decides to ditch her family on Mother's Day weekend and go on an adventure with a friend, attempting to recapture her freedom. Sometimes you need to get away to discover what's important, and this cute comedy serves as a reminder of that.
Motherly Moment: Laura gets pulled over for exceeding the speed limit, but gets out of a ticket by reminding the cop that it's the day before Mother's Day. Worth a shot!
Where to Watch: Amazon Instant
Grace (2009)
Best For: The mom who has a love for horror.
There are a handful of horror films with strong motherly ties, from classics like Rosemary's Baby to the more recent hit The Babadook. But there's perhaps no horror movie more fit for Mother's Day viewing than Paul Solet's Grace, which centers on a mother who literally wills her stillborn baby back to life — with disastrous consequences. Mothers that can handle blood will get a kick out of this one.
Motherly Moment: When Madeline discovers that her baby needs blood in order to survive, she buys a bunch of raw meat at the store and drains it into bottles. Yeah. It's that kind of movie.
Where to Watch: Amazon Instant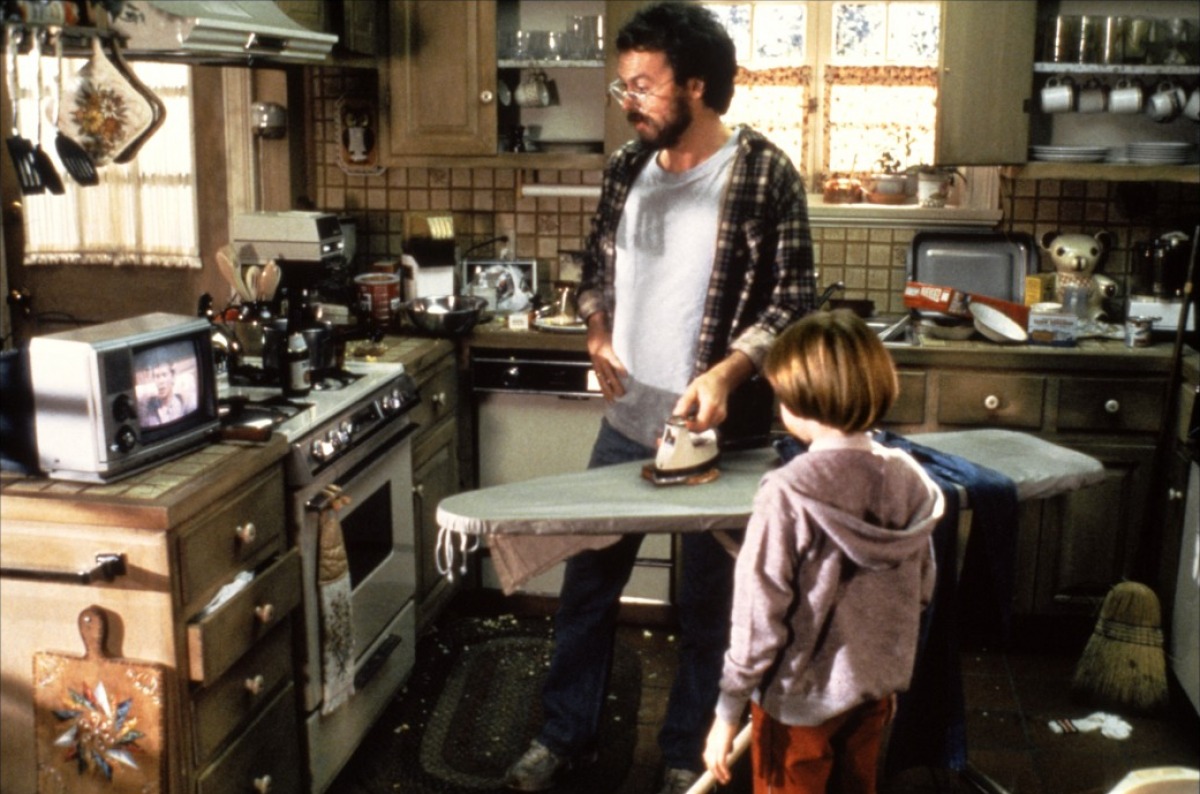 Mr. Mom (1983)
Best For: The stay at home mom that you put through hell when you were a kid.
They say that being a stay at home mom is a full-time job, and it's a job that nobody is more equipped for than, well, a mother. But long before he became Batman or Birdman, Michael Keaton tackled those responsibilities in Mr. Mom, which was the Oscar nominee's breakthrough film role. It's not easy being a mom, and this comedic gem is a great way to bond with yours and let her know that you appreciate all the hard work.
Motherly Moment: While her husband is at home with the kids, mother Caroline is on a business meeting with her boss, and she finds herself unable to quell her motherly instincts: She unconsciously cuts her boss' steak into bite-sized pieces for him.
Where to Watch: Amazon Instant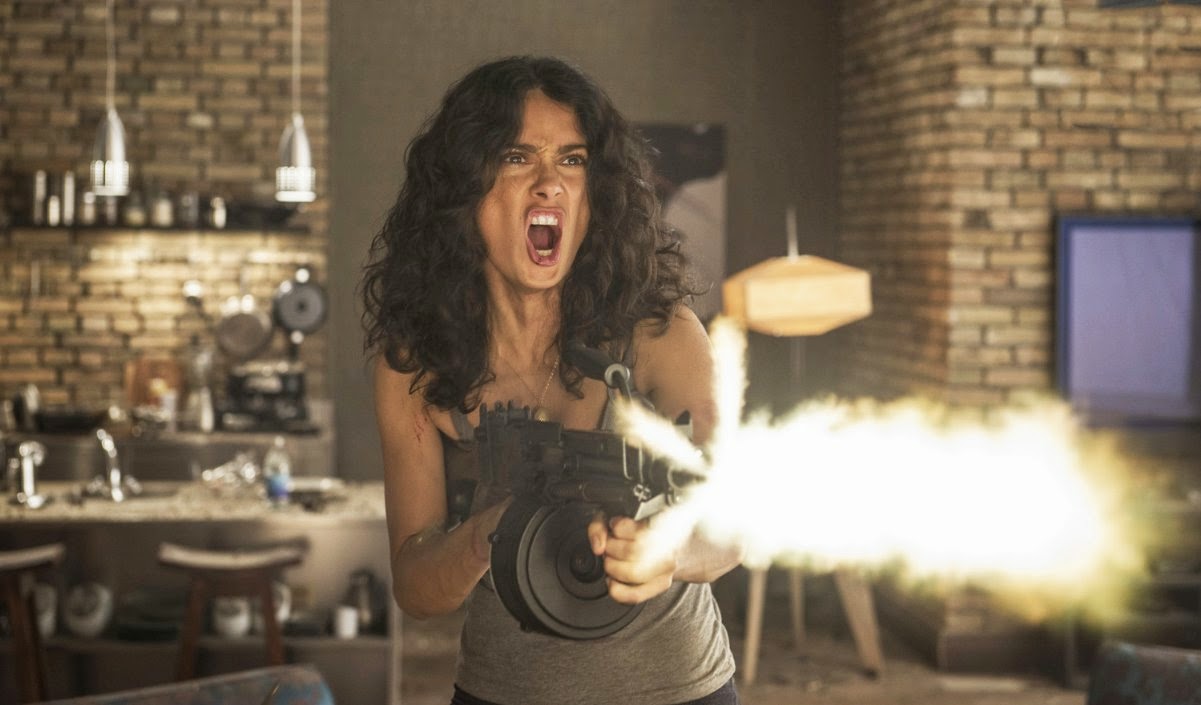 Everly (2015)
Best For: Moms who know that men aren't the only ones who enjoy action films.
If Die Hard is a movie that dads watch on Father's Day, then Joe Lynch's Everly is definitely the Mother's Day equivalent. Salma Hayek stars as the title character, who finds herself stuck in an apartment building, fighting off ruthless assassins. Everly is a whacky and wild action film, to be sure, but it's also an empowering portrait of a mother who will do anything to protect her young daughter.
Motherly Moment: Amidst all the chaos, Everly is reunited with her daughter after several years apart, and she gives her a Christmas gift she had been holding onto all those years.
Where to Watch: Amazon Instant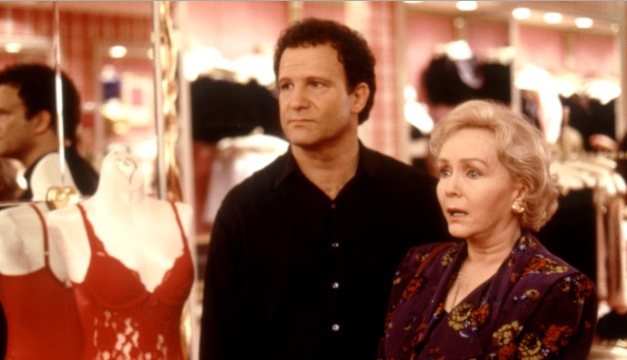 Mother (1996)
Best For: The mother and son who love one another, despite how much they often get on each other's nerves.
Albert Brooks co-wrote, directed and starred in this 1996 comedy as John Henderson, a down-on-his-luck novelist who moves back into his childhood home in the wake of his second divorce. Hilarity ensues when John and his mother are at odds over almost everything, though in the end they make a healing revelation that allows them both to move forward from the past. Mother is one of the quintessential mother-son movies.
Motherly Moment: Wanting to take care of her son as soon as he arrives back home, Beatrice pulls an endless array of food out of her freezer, including a massive, expired hunk of cheese. Oh, mom.
Where to Watch: Amazon Instant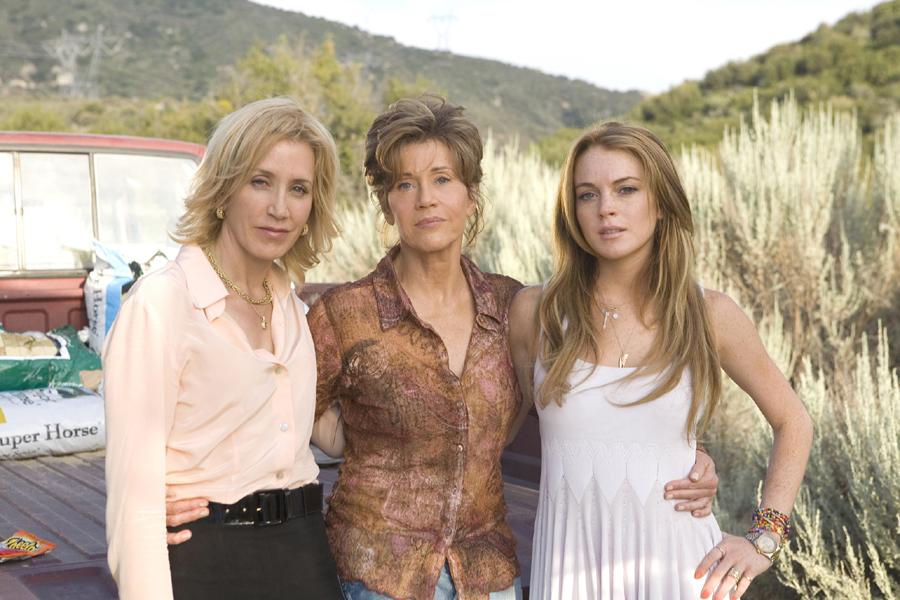 Georgia Rule (2007)
Best For: Those spending Mother's Day with grandma.
Mother's Day isn't just for celebrating mothers but also grandmothers, and Georgia Rule is a sentimental look at the importance of a little grandmotherly love. Lindsay Lohan stars as pampered Rachel, banished to her grandmother's house for the summer as a result of her bad girl behavior. It's crass and it deals with tough issues, but underneath the rough exterior is a sweet little movie about what it means to be loved.
Motherly Moment: After Rachel uses the lord's name in vain, her grandma (played by Jane Fonda) chases her down with a bar of soap and demands she put it in her mouth. We've all been there!
Where to Watch: Amazon Instant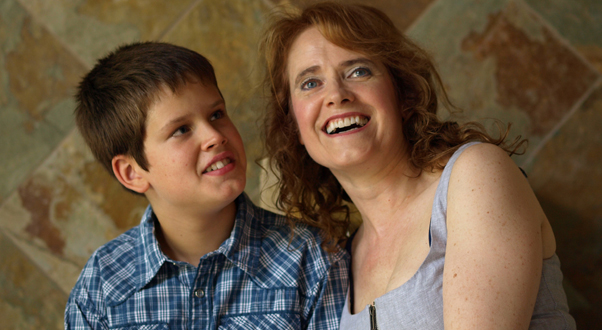 A Mother's Courage: Talking Back to Autism (2009)
Best For: Those looking for something a little more real.
Kate Winslet narrates this critically-acclaimed documentary about an Icelandic mother's quest to give her severely autistic son the best possible chance at living a normal life. Even in the face of a terrible prognosis, she never gives up, traveling the world on the hunt for answers. A Mother's Courage is a fitting title, as the documentary is an inspiring and educational look at the powerful bond between a mother and her child.
Motherly Moment: Despite the fact that his condition renders her son unable to communicate, Margaret refuses to accept it, eventually finding her way to a teacher who provides him with the means to express himself.
Where to Watch: iTunes
Did we miss your favorite movie about moms? Let us know in the comments below!
---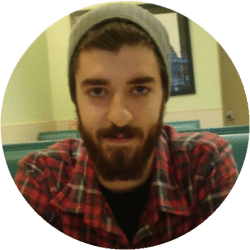 Contributing Writer
John Squires is a freelance writer in the horror community, contributing regularly to the websites Dread Central, Shock Till You Drop, iHorror, and Halloween Love. Follow him on Twitter
@FreddyInSpace
.
DealNews may be compensated by companies mentioned in this article. Please note that, although prices sometimes fluctuate or expire unexpectedly, all products and deals mentioned in this feature were available at the lowest total price we could find at the time of publication (unless otherwise specified).