Roku Created a New Device to Confuse Us All During Black Friday
Can you really say that the Roku SE is 50% off, if it never actually sold for full price?

We're grizzled old hands at this whole Black Friday thing, so it takes a lot to fluster us around this time of year. It seems, however, that Roku, Best Buy, and Kohl's are colluding to drive us mad.
How? Both Kohl's and Best Buy have both made mention of a Black Friday deal for a Roku SE Streaming Player. Except, up until this week, there was no such thing as a Roku SE. There are Roku 1s, 2s, 3s, 4s, and even a Roku Streaming Stick — but no Roku SE.
We reached out to a Roku representative to find out what exactly this thing is, and it turns out, it's a "special edition player for the Black Friday weekend" that retails for $49.99 and will drop to $25 during Black Friday.
Update: Roku Announces the SE
On Wednesday, Roku officially announced the SE and outlined it's specs. These include Roku OS 7 (the most recent version), 1080p video streaming, and compatibility with older TVs. All these, as well as it's very low price point, suggest it is similar to the Roku 1, which is still a reliable budget streamer. But details are still sparse on the SE, and we're curious to see more.
CordCutterNews has gotten their hands on an SE. In an unboxing video, the hardware seems identical to a Roku 1, and in a side-by-side performance test, they are also identical. However, the SE should have an updated OS by Black Friday
This supports the theory that the SE is just a rebranded Roku 1, and while that might be retail trickery, $25 is an undeniably good price for Roku's entry-level device.
Following in the Footsteps of TV Manufacturers
There's ample precedence for the Black Friday "special edition" tactic. For years, TV manufacturers have created TV models specifically for Black Friday, to throw off diligent shoppers; if there's a new model of a TV, only available on Black Friday, then it's harder to comparison shop.
These limited-time only SKUs have been the bane of our price comparing existence, but this is next-level stuff since it's a streaming device and Roku has so few models to begin with.
It's unclear how the SE compares to the existing Roku lineup, but we're guessing it's somewhere on par with the Roku 1, which also retails for $49.99. That's the most basic set top box that Roku currently sells, and it's pretty no-frills.
Can You Really Say it's 50% Off if it Never Sold for Retail Price?
This item supposedly retails for $49.99, and there's a listing for it at Best Buy, although it's "sold out." Both Best Buy and Kohl's are advertising Black Friday prices for the box that fall to $24.99, which is theoretically 50% off. But can you really claim that it's $25 off if it never sold for $50 (or for any price) to begin with?
All that said, $24.99 does beat all our predictions for a streaming device that isn't just a "stick." However, with so few details about the specs, it's hard to say whether that's worth it.
Readers, what do you think of this Black Friday deal?
---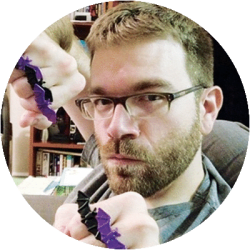 Contributing Writer
Jeff Somogyi is constantly trying to come up with ways to surprise and delight audiences the world over. He takes humor seriously ... too seriously. (Honestly, we've never seen him laugh ... it's kinda creepy.)
DealNews may be compensated by companies mentioned in this article. Please note that, although prices sometimes fluctuate or expire unexpectedly, all products and deals mentioned in this feature were available at the lowest total price we could find at the time of publication (unless otherwise specified).