PlayOn Review: Is This TV Streaming & Recording Software Worth It?
Our hands-on experience with PlayOn suggests that it may be redundant for most people, but the PlayLater function shows great promise.
Ever since television content became available on the Internet, users have been impatiently asking: Can I get rid of cable now? PlayOn and PlayLater are downloadable programs for a windows-based computer that interact with media streaming devices. PlayOn claims to make cord-cutting possible once and for all.
DealNews tested out the software to see if it really is the key to ditching cable.
What Are PlayOn and PlayLater?
PlayOn is software for your PC. You download it to your computer, and it interacts with a streaming device or gaming console (such as Chromecast, Roku, Xbox, or Playstation) to play content on your TV. On devices which support the functionality, PlayOn appears as a channel or app, which organizes content from dozens of websites, centralizing videos, TV episodes, and movies in one place. It brings together free content from TV network websites, and also from subscription sites like Netflix and Hulu Plus (as long as the users has a valid subscription).
Also, PlayOn can provide access to apps that might not otherwise be supported by the streaming device (as almost all streaming devices have some major gap in their offerings). For example, if you have an Amazon Fire TV, you wouldn't have support for content from Vudu and Spotify — unless you access them through PlayOn.
PlayOn also features a browser extension called PlayMark. Install it on your favorite internet browser, and it will cast videos from almost any web page straight to your TV. On devices without channels or menus, like Chromecast, PlayOn can really only be used for casting.
Many cord-cutters might flock to PlayOn in the hopes of streaming live TV broadcasts, but the company makes clear that it only streams live TV through news channels, ESPN3, and paid services like MLB.tv; and as we've noted before in our guide to cord-cutting, many of those paid sports streaming subscriptions black out local games, essentially defeating the purpose for anyone who roots for the home team. Otherwise, PlayOn is bound by whatever content is available on networks' website. PlayOn also supports the live-streaming app Aereo, but that's not available everywhere, and the future of Aereo is in question anyway.
Alternatively, PlayLater is software for your computer or mobile device that records streaming media, saving it to your device for future viewing. It similarly supports a huge number of popular websites.
Hands on With PlayOn: Casts Better Than Chromecast
PlayOn claims to add and organize hundreds of websites and channels to many streaming devices, boasting support from standbys like Hulu and Netflix to entertainment like Comedy Central, to all the major sports networks. If true, this software could easily be a necessary addition to any streaming device or gaming console.
As I was testing on a Chromecast, many of PlayOn's most prominent features weren't available. (Chromecast doesn't have channels or a homepage menu, it just casts from a browser or from within other programs' mobile apps.)
That left me to use PlayOn's browser extension, PlayMark. PlayMark itself was pretty impressive, especially for casting videos from websites without their own channel. Here, PlayOn excelled compared Chromecast. While Chromecast casts the whole browser page, PlayOn extracts just the video and casts it, making for a much better viewing experience.
But PlayMark didn't always work. It repeatedly struggled to cast Netflix to my TV, a pretty basic task.
Hands on With PlayLater: Great for Video on the Go
PlayLater fills an interesting gap in the mobile media experience. As WiFi and mobile broadband (3G/4G LTE) have become more widespread, some users are rarely without a highspeed internet connection. As such, more emphasis has been placed on Cloud-based storage and streaming media. But the fact remains that sometimes, you just don't have an internet connection.
Enter PlayLater. It records a multitude of videos from the web (anything that's free or that you have a subscription for), and stores them on your computer or mobile device for future viewing. In my experience, it worked like a charm, and would be great for travel or commuting; or to capture movies and TV that are only posted for a limited time.
If there was one drawback, it's that it takes the full length of the video to save, since the video is actually being recorded, not just downloaded. An hour-long episode will take a full hour to record — so if you're running out the door and realize you want the latest Game of Thrones, you're out of luck.
PlayLater's website states the service is perfectly legal, comparing it to using a VCR or DVR to record live TV (as long as you use it just for personal use). That means it has a legal advantage over torrenting and YouTube downloaders, but those latter options might win for convenience.
Conclusion: Is It Worth It?
Overall, PlayOn, PlayMark, and PlayLater all seem to be redundant additions to the very devices they require to work. If you already have a streaming device or gaming console, you've already got most of the features offered by this software — PlayOn just seems to add an extra step between you and watching the content you already have access to. PlayOn does however provide a sleek interface that's a much smoother way to get at all your content, rather than constantly switching from app to app, but it's up to you if that's worth paying for.
As for PlayLater, it is a very clever service. It might offer more content than the download stores like iTunes or Amazon Instant; and it might save money in the long run compared to paying for downloads. But either iTunes or Amazon Instant will be much faster for downloading whole movies or seasons of TV shows.
However, PlayOn and PlayLater's low price point make them a reasonable risk, especially with their current deal: $69.99 for a lifetime subscription to both PlayOn and PlayLater, and a Chromecast. So if you've been meaning to get a Chromecast, which normally retails for $35, it very well might be worth it to shell out an additional $35 for a one-time cost that might flesh out your streaming options and viewing experience even a little.
Have you tried PlayOn or PlayLater? What did you think? Let us know in the comments.
---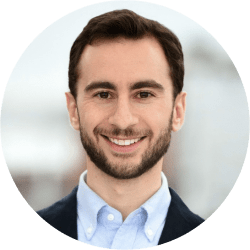 Contributing Writer
Ben was Features Editor at DealNews from 2014 to 2017, when his shopping insights were highlighted by Good Morning America, Reuters, the Washington Post, and more. Though no longer in consumer news, Ben still loves getting a great deal (and writing about it!).
DealNews may be compensated by companies mentioned in this article. Please note that, although prices sometimes fluctuate or expire unexpectedly, all products and deals mentioned in this feature were available at the lowest total price we could find at the time of publication (unless otherwise specified).