Not for the Faint of Heart: Amazon's Drama & Comedy TV Pilots Reviewed
In tackling heavy issues like violence, sex, and drugs, Amazon's latest slate of television pilots includes some serious hits... and notable misses.
In a continued effort to crowdsource TV programming from its Prime members, Amazon has offered up another slate of pilots for your consideration, be you kid or adult. Because not everyone has the time or inclination to watch all 10 shows, we've taken the liberty of viewing them for you. We'll tackle the kids' shows later; the five "Comedy and Drama" pilots are first up on our chopping block.
It sure seems like Amazon is after an Emmy this year: its new shows boast much heavier subject matter. But viewer beware, as not one of the pilots below is in any way appropriate for children. Each pilot sports a big ol' dollop of the F-word, several include sexual situations and nudity — not to mention some intense violence — and just about every form of substance abuse shows up at one point or another. If those things turn you off, don't bother. That said, if this is not your first television streaming rodeo, you probably won't be shocked by anything.
So, which of the shows is worth your time? And furthermore, which should you "vote" for to have developed into a full series? Read on for the reviews!
Our Verdict: Bosch's pilot is not getting the attention it deserves, probably because it lacks the name recognition of other shows on this list. Titus Welliver (perennial "that guy" starring as every guy you've ever seen him play, but so much deeper) is the show's titular protagonist. Detective Bosch of the LAPD walks a very thin line between hero and anti-hero. He is so savagely devoted to his job that he's currently being sued for shooting a suspect.
Despite all warnings to stay home during the trial, he takes on a decades-old homicide: the brutal murder of a boy. Though it seems like a typical police procedural on the outside, Bosch is filled with really complicated characters that you'll be eager to explore. The final moments of the inaugural episode leave you feeling kind of sick but wanting more.
Our Verdict: The only straightforward "comedy" in Amazon's line-up, The Rebels follows the exploits of a team of pro football misfits and their new owner. The plot revolves around the fact that the new owner is incapable of owning a football team because she is a former cheerleader and a female. If the character of Julie (played by Natalie Zea) were actually competent — a grown-up Becky "The Icebox" here to teach the boys a lesson — I'd probably want to set this show on fire less. Unfortunately, Julie really is incompetent, repeatedly calling the team uniforms "costumes" and refusing to take any active role in the team's management. Amazon, it's 2014. Please don't insult half of your audience.
Ignoring the "girls can't football" plot, The Rebels relies on recurring bidet jokes, "LOL foreigner" humor, and a coked-up monkey with a gun to deliver its punchlines. The misfit sports team dead horse has been beaten into dust, but The Rebels thinks it can breathe new life into the trope. (It can't.) We say, give the cocaine monkey a show; an hour of a primate doing drugs and shooting things would be less awful than this pilot.
Our Verdict: Transparent is transparent Emmy-bait. A father struggles with his totally secret plot twist and his three adult children are into varying degrees of sexual deviance. Is this show trying way too hard to be Orange Is the New Black? Definitely. But that doesn't mean it isn't a really, really good show. Jeffrey Tambor (the father) is beyond excellent, and the rest of this ensemble cast seems delightfully kookie and flawed. Created by Jill Soloway (Six Feet Under, United States of Tara), Transparent is hardly groundbreaking, but it's not bad.
Clearly, this series will explore the uncomfortable parts of being a family, like how we keep playing the same roles (father, mother, oldest sister, runt of the litter) long after we've outgrown them. If you've enjoyed Soloway's other efforts, or if you like OITNB, then give Transparent a try.
Our Verdict: Mozart in the Jungle is a show for band nerds, and a huge waste of its actors' talent. If you find the idea of watching a flutist and an oboist try to play music while taking shots thrilling, then you can finally stop watching Mr. Holland's Opus every night. The pilot introduces us to key members of a New York symphony, including Malcolm McDowell (as the aging former maestro), Gael Garcia Bernal (as the hot new composer), and Bernadette Peters (as someone far too talented to be on this show). There's also a ton of screen time spent on a boring oboist who hates doing anything that doesn't involve her oboe.
Before I am dismissed as a music-hating outsider, let me assure you that I spent seven years playing the french horn and I'll be happy to argue with you over the precise amount of "Mars" John Williams stole to create the "Imperial March." I get the situational humor in Mozart, but the schtick won't resonate outside of the very small demographic it's parodying.
Our Verdict: The After is a difficult show to talk about. Despite the involvement of X-Files messiah Chris Carter, the pilot feels a lot like The Walking Dead. Slow-burn horror is the name of the game though, and every frame makes you feel alternately claustrophobic or disoriented. Without giving too much away: the world is ending. Circumstances throw a deliciously odd group of people together, including a cop, a clown, an actress, an ailing old woman, a brash Irishman, and more. And, unlike every other disaster show you've seen, these people are not behaving rationally — because they're scared, and scared people do stupid things.
The After is fairly likely to be picked up, but you should go watch the pilot and give it a positive review anyway. Is it a little derivative? Yeah, the Lost references are hard to miss. But remember how you felt after you watched Lost or The Walking Dead for the first time? The After came pretty close to giving me that feeling.
Readers, have you seen Amazon's new pilots? Did you love what we hated? Hate what we loved? Share your opinions in the comments below!
---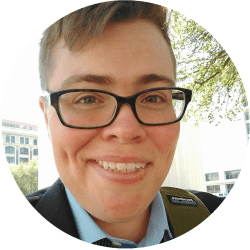 Former Senior Blog Editor
Michael added the finishing touches to most of the Blog articles on DealNews. His work has appeared on sites like Lifehacker, the Huffington Post, and MSN Money. See him rant about video games by following him on Twitter
@ThatBonebright
.
DealNews may be compensated by companies mentioned in this article. Please note that, although prices sometimes fluctuate or expire unexpectedly, all products and deals mentioned in this feature were available at the lowest total price we could find at the time of publication (unless otherwise specified).