What Is Vudu?
You can rent, buy, and stream movies from this Walmart-owned service. Better yet, Vudu puts all your TV and movies in one place.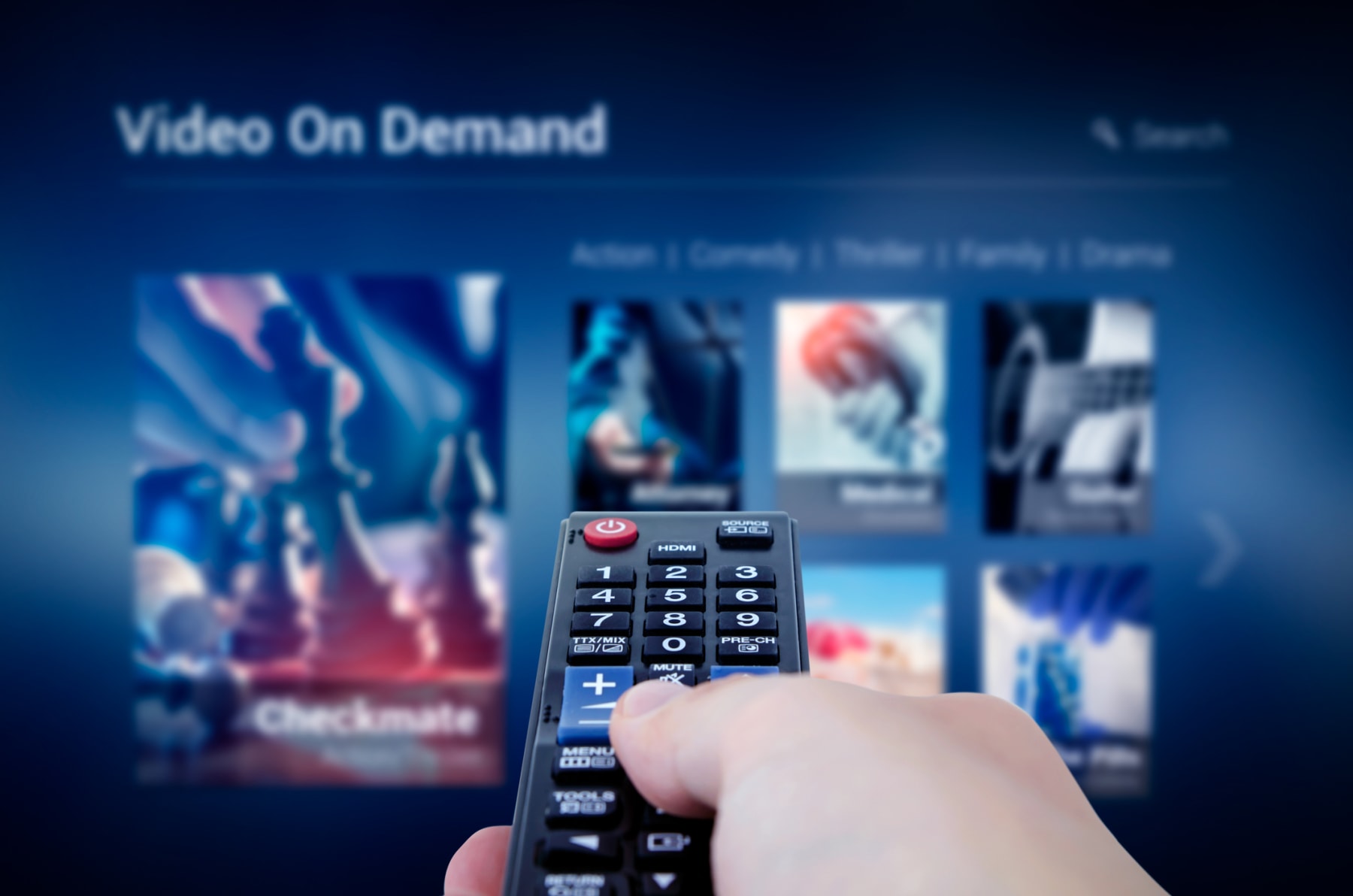 When you want to watch the latest TV shows or movies, you can waste lots of time browsing all your streaming services and whatever physical media you have on hand. That makes finding entertainment a lot harder than it needs to be.
And that's where Vudu comes in. This Walmart-owned streaming service simplifies your media library by merging your digital and physical media collections. The service works on almost every platform — including Smart TVs, game consoles, and Android and iOS devices.
Here's how Vudu works.
If You Buy It, Vudu Can Play It
Vudu won't let you watch movies from streaming subscription services like Netflix, but if you've purchased a movie — physically or digitally — you can add it to your Vudu library. Many physical discs come with a code you can redeem for a digital copy, and most of those can be redeemed through Vudu. The service supports both UltraViolet and Movies Anywhere. Instead of logging into either of those services, you simply redeem the code on Vudu instead.
If you've purchased a movie or TV show, you can add it to your Vudu library.
And because Vudu is owned by Walmart, it's even easier to use if you bought your discs from the megaretailer. Your digital copies are emailed to you if you buy from Walmart.com (as long as your Vudu email address matches your Walmart.com email or you've linked the accounts). When you buy content from your local Walmart store, just scan your receipt in the Walmart app.
What if you've bought digital movies somewhere else? Here's where you start jumping through hoops. You can link both your UltraViolet and Movies Anywhere accounts to Vudu, which will bring any movies you have on those services into Vudu. That includes codes you may have redeemed on those sites in the past, as well as movies you bought through other services that are linked to those accounts.
With UltraViolet, this mostly means movies you've previously redeemed on UltraViolet, as none of the services it links to are places you're likely to be buying digital movies. If you have movies on UltraViolet, it's quick to link accounts.
Movies Anywhere is more interesting because it links to Prime Video, Google Play, and iTunes. If you've purchased digital movies on any of those platforms, you can pull them right into your Vudu library. But there are a few steps to the process. You have to link all these accounts to your Movies Anywhere account, and then link Movies Anywhere to Vudu.
Once you do, your entire digital media library will be in one easy-to-watch location.
Vudu Offers Disc-to-Digital Conversion
If you have movies that don't have digital codes — like that pile of old DVDs by your entertainment center — Vudu can help.
SEE ALSO: Which Live TV Streaming Service Is Right for You?
The Vudu Disc to Digital service comes at a cost, but it's pretty small: it's $2 to convert a DVD to an SD digital copy or a Blu-ray to an HDX digital copy. You can also upgrade DVDs to digital HDX copies for $5. That adds up if you decide to convert your entire movie library, but it's a lot cheaper than buying new digital copies of everything.
Taking your discs digital is easy. Using the Android app or your web browser, simply take a picture of the barcode on the movie box. If it's available digitally (not everything is), all you have to do is pay the fee and the content will show up in your Vudu library.
Buy, Rent, or Stream From Vudu
Vudu doesn't just consolidate your media library, it'll sell it to you. You can buy or rent new releases in SD, HDX, and 4K. For movie rentals, expect to pay $1 to $6, depending on the movie. You usually have 24 hours to watch (and re-watch) once you press play, and 30 days to start watching from the time of rental.
See a better price for a digital movie on Prime Video, Google Play, or iTunes? Buy it there and watch on Vudu.
If you'd rather buy movies on Vudu, expect to spend around $10 to $25 per title. You can also find TV shows — including current shows — for $2 to $3 per episode, or from about $15 to $40 per season. Sales and bundles can make prices even cheaper, with bundled Vudu movies going for as little as $5 per film.
And if Vudu's prices don't suit you, being able to access content from all your accounts through Vudu means you can shop sales anywhere. See a better price for a digital movie on Prime Video, Google Play, or iTunes? Buy it there and watch on Vudu.
Vudu's Movies on Us offers a wide selection of free-to-stream movies and TV shows, though don't expect any new releases. All of it has ads, but you can't argue with the price. And like everything else on Vudu, you can stream this content almost anywhere. Unfortunately, the selection doesn't hold up to the competition and there's no original content, but you get a lot of options without a subscription price.
How Does Vudu Compare to Other Streaming Services?
Vudu is a bit of a crossbreed, because it offers both purchases and streaming. For purchases, Vudu is like Prime Video, Google Play, or iTunes; you buy the content you want and it's yours forever. Prices are typically similar across all these retailers, though you'll find occasional sales.
But Vudu also has a streaming component, like Prime Video, Hulu, or Netflix. It doesn't have the selection you'll find on Prime Video or Netflix, and it doesn't have the recent TV shows you'll find on Hulu. All those services have lots of original programming, too — which you won't find on Vudu. (Though some Netflix shows, like Orange Is the New Black, are available for purchase on Vudu.) Unfortunately, Vudu's streaming options probably aren't good enough to make you want to cancel your other subscriptions.
SEE ALSO: 15 Must-Have Apps to Take Your Streaming to the Next Level
Vudu's closest streaming comparison is Crackle, a Sony-owned streaming service that's also free with ads. You'll find a different selection on Crackle and Vudu, plus Crackle has a bit of original programming. If you're choosing between these two, it's going to be about whose content you like best. But they're both free... so you really don't have to choose at all.
Will Vudu Save You Money?
That depends. Though the prices to buy or rent content are pretty standard with Vudu, the ability to comparison shop offers you more options to save. If you rent a new release movie every week, you'll spend about $24 per month — that's more than a month of Netflix ($11 for HD streaming) or Hulu ($8 with ads or $12 without). Is seeing the latest shows worth spending twice as much as you would on another streaming service? Depending on how much you watch and whether you have to have the newest movies, Vudu may be worth it to you.
Vudu's free Movies on Us program could save you money as long as you aren't picky about ads. But, again, this depends on how you watch. If you like Vudu's library and cancel Netflix for it, you'll save some money. If you use it to supplement Netflix, you aren't saving a dime.
While Vudu offers reasonable prices, its biggest selling point isn't price, but convenience. The ability to find your entire movie collection online in one place is a huge benefit. Even if you never buy a single movie from Vudu, the unified movie library is a compelling reason to make an account.
Readers, do you use Vudu? If so, how has your experience with the service been? Let us know in the comments below!
---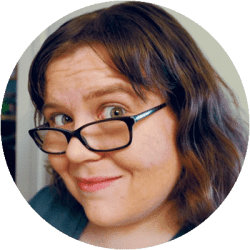 DealNews Contributing Writer
Originally working in IT, Elizabeth now writes on tech, gaming, and general consumer issues. Her articles have appeared in USA Today, Time, AOL, PriceGrabber, and more. She has been one of DealNews' most regular contributors since 2013, researching everything from vacuums to renters insurance to help consumers.
DealNews may be compensated by companies mentioned in this article. Please note that, although prices sometimes fluctuate or expire unexpectedly, all products and deals mentioned in this feature were available at the lowest total price we could find at the time of publication (unless otherwise specified).