Find and Compare the Best Cell Phone Plans: A Definitive Carrier Comparison
Securing the best deal on a new cell phone plan is far from straightforward, and you're forgiven for getting the impression that carriers are deliberately making it complicated. Once you've decided what device you want, you still have to decide which carrier to sign up with, at which point you may wonder whether it makes sense to get a subsidized phone through a 2-year contract, or if the pay-as-you-go option is better for your needs. Then, of course, there's the question of coverage (some providers have better service in different areas), as well as the pricing tiers for a talk, text, and data plan.
Before you throw your hands up in defeat and re-up with the same carrier for another two years because it's easy, take some time to compare the costs and potential savings of all the carrier options. You just might find the best cell phone plan for you.
Unlocked vs. Subsidized
The first decision in deciding on a smartphone and carrier is likely to be dictated by your budget. While carriers offer the hottest new phones at enticing subsidized prices, they do so in order to encourage folks to sign up for a commitment that entails high penalty fees for early termination.
If you have the upfront cash available, then it will make more economic sense to buy a new unlocked phone for a few hundred dollars, rather than getting it more cheaply by locking yourself into a 2-year contract. That's because, over the life of that contract, most people end up paying more than they would by buying an unlocked phone at the outset and choosing a reasonable monthly prepaid or pay-as-you-go plan.
Many carriers use the terms "prepaid" and "pay-as-you-go" interchangeably, and these terms mean essentially the same thing: there is no contract or termination fee. Pay-as-you go plans offer a monthly rate for a set allowance on a rolling contract that you can leave anytime without penalty. The prepaid option includes a set allowance of minutes, texts, and data, but lacks a time limit; you simply top up when you run out. Prepaid options are becoming increasingly rare, especially for high-end handsets, and they're typically optimal for very light cell phone users.
Cell Phone Plan Comparison: The iPhone 5 Example
To illustrate what you might pay with a subsidized, locked plan versus going the unlocked route (in which you purchase your phone at retail cost), we'll look at the price comparison for an iPhone 5. Say you bought a 16GB iPhone 5 subsidized from AT&T ($199.99 before any deals); the cheapest 2-year contract is $85 per month and includes unlimited calls, unlimited texts, and 1GB of data. The total cost over two years? $2,239.99.

Alternatively you could pay $649 for an unlocked 16GB iPhone 5 direct from Apple and then opt for a monthly, no-contract plan from T-Mobile. For $60 per month you'd get unlimited calls, unlimited texts, and unlimited data (with the first 2GB up to 4G speeds). Over two years that amounts to $2,089. That's a $151 difference.

If you were willing to go with a smaller carrier, then you could buy the same $649 iPhone 5 from Walmart and opt for a $45 per month contract from Straight Talk (owned by Tracfone). This plan offers unlimited minutes, unlimited texts, and unlimited data and over two years would cost you $1,729 — that makes the Straight Talk iPhone option substantially less than the subsidized option, and $360 less than the above unlocked scenario.
The Difference Between These Options
The value proposition for the three options above is clear, but what exactly are you signing up for with each? With AT&T, you'll be locked into a contract for two years, and if you leave early, you'll be charged a termination fee. However, you'll be able to enjoy 4G LTE speeds if you live in an area with coverage. That said, your data limit is a strict 1GB and if you need more, then you have to jump up to 4GB, which will make your monthly payment $115, or $30 more per month and $360 more per year. If you don't increase your allowance in advance, and you ignore the warning and exceed your limit, then you'll face overage charges that can be even higher: nearly $15 per GB.
The T-Mobile plan is monthly so you can jump ship at any time, but there's no telling when they might change their prices. T-Mobile offers HSPA+, which is really 3G, although speeds can be comparable to 4G LTE in the right areas. However, T-Mobile intends to roll out a full 4G LTE network in the coming months. The data in the aforementioned plan is "unlimited" but the terms read that data is available at the top speed for up to 2GB per month, and then at a slower speed beyond that.
With Straight Talk, you're paying monthly with no long term obligation either, so, once again, you can jump ship at any time — but prices could go up at any time as well. Straight Talk offers HSPA+ in some areas, but there's no LTE. They also offer "unlimited" data, but in practice you will likely be throttled if you exceed 2GB per month. Straight Talk doesn't have a transparent fair usage policy, though, so that 2GB limit is based on anecdotal evidence, and mileage may vary.
Plan Prices by Carrier
The four major U.S carriers are AT&T, Verizon, T-Mobile, and Sprint, each of which offers nationwide coverage, though their smartphones and plans are quite different. You'll also find a growing number of smaller carriers that offer alternative plans and coverage. First, we'll look at each of the major carrier's plans, contract terms, and family share options.
AT&T
With a wide range of the newest subsidized smartphones, a big reputation, and nationwide coverage, AT&T is a popular choice. New phones with a 2-year contract commitment vary in price from free to $299.99, and some phones can be paid for with more money upfront in exchange for a 1-year contract instead of two. All of AT&Ts phones can also be bought at the no-commitment price as well. For example, the HTC One X+ is $199.99 with a 2-year contract, $449.99 with a 1-year contract, and $549.99 with no fixed contract.
The basic talk, text, and data plan is $85 per month for unlimited minutes, unlimited texts, and 1GB of data. The top monthly tier costs $200 and includes unlimited minutes, unlimited texts, and 20GB of data. The contract prices are thus differentiated by the data you receive, as well as the number of devices that access that data. The more data you buy, the cheaper it is to add another smartphone to the same plan. The cost of AT&T's various plans is as follows:
1GB – $40 + $45 for each smartphone
4GB – $70 + $40 for each smartphone
6GB – $90 + $35 for each smartphone
10GB – $120 + $30 for each smartphone
15GB – $160 + $30 for each smartphone
20GB – $200 + $30 for each smartphone
AT&T does still offer a more traditional family plan, wherein two lines with unlimited minutes, unlimited texts, and 3GB of data each per month is a total of $209.99. Additional lines are $9.99 each, and data is billed separately at $30 per 3GB per line.
Verizon
Another nationwide giant, Verizon currently offers the widest 4G LTE coverage at the highest speeds. It offers a wide array of the latest phones, with Android in particular, and there are various exclusive devices under the Droid brand. New phones on a 2-year contract range from free to $299.99. You can also pay full price and opt for a monthly rolling contract with no commitment.
The basic level of the Share Everything plan is $90 per month and includes unlimited minutes, unlimited texts, and 1GB of data. The top tier is $415 per month for unlimited minutes, unlimited texts, and 50GB of data. Verizon does offer a plan for $80 a month that includes unlimited minutes, unlimited texts, and 300MB of data, but it's for one phone line only. Verizon's Share Everything plan includes a flat fee for adding additional smartphones. Verizon's plans are as follows:
1GB – $50 + $40 per smartphone
2GB – $60 + $40 per smartphone
4GB – $70 + $40 per smartphone
6GB – $80 + $40 per smartphone
8GB – $90 + $40 per smartphone
10GB – $100 + $40 per smartphone
12GB – $110 + $40 per smartphone
14GB – $120 + $40 per smartphone
16GB – $130 + $40 per smartphone
18GB – $140 + $40 per smartphone
20GB – $150 + $40 per smartphone
T-Mobile
T-Mobile might not be as big as Verizon or AT&T, but the company has good nationwide coverage and it's set to roll out 4G LTE later this year. Currently, its 2-year contracts are attached to phones that range in price from free to $369.
The traditional subsidized model is not where T-Mobile's future lies, however. In fact, the company is planning to phase out subsidized phones completely this year. T-Mobile also differs from its competitors in that it offers reasonably priced talk and text plans, as well as truly unlimited data. The choice of subsidized phones is consequently limited and discounts are minimal, but you can also bring your own unlocked device to T-Mobile and pick the plan you want (just make sure it's a GSM phone so that it's compatible).
As far as T-Mobile rates go, a basic plan is $30 per month for 1,500 minutes or texts and 30MB of data. For the same $30 per month you could also opt for just 100 minutes and choose unlimited texts and unlimited data (where the first 5GB are at top speed). On the high end of the monthly plans, unlimited minutes, unlimited texts, and unlimited data will cost $70 per month. Alternatively, unlimited talk and text plans with no data cost $59.99 per month, although the phones that are compatible with this option are limited.
T-Mobile doesn't offer the same kind of shared plans that AT&T and Verizon do, but it does offer a family plan service where you can pay for two or more lines and get shared data and subsidized smartphones. To give you an idea of the cost, unlimited calls, unlimited texts, and unlimited data (up to 10GB high speed) for two lines is $229.98 per month. Additional lines with the same unlimited allowance cost $30 each.
Sprint
The last of the nationwide carriers is Sprint, which already offers decent 4G LTE coverage and continues to expand. You'll find a reasonable choice of devices and the usual subsidies on 2-year contracts with prices ranging from free up to $299.99. The basic plan is $79.99 per month and includes 450 minutes, unlimited texts, and unlimited data. Unlimited talk, text, and data costs $109.99 per month.
The "unlimited everything" plan is even available without a 2-year commitment, but the range of devices its available on is rather limited, and you'll need to pay the device's full price upfront. If you want to buy your own unlocked phone and get a Sprint plan, make sure you check the compatibility first because eligible models are, again, very limited. You'll need the ESN (Electronic Serial Number) of your device and then you can check if it's eligible for activation on Sprint. You can't, for example, buy an unlocked iPhone 5 and use it on Sprint.
A 3-smartphone family plan on Sprint, which includes a 2-year contract and 1,500 minutes with unlimited mobile-to-mobile minutes, unlimited texts, and unlimited data is $179.98 per month; each additional line is $29.99.
Compare Small Carrier Plans: How Do They Stack Up?
There are options beyond the big carriers, and they tend to offer attractive discounts to compete. However, coverage areas are a frequent concern for customers who opt for smaller carriers. Before you spring for (or completely overlook) these carriers, like MetroPCS, Cricket, and U.S. Cellular, do check out their maps and determine the service availability in your area.
MetroPCS, for instance, offers nationwide coverage and monthly plans with no commitment starting at $40 per month for unlimited, talk, text, and data (up to 500MB at fastest speed). If you jump to $60 per month, there are no caveats on that unlimited data. You can also create a family plan and knock $5 off for each line you add. The choice of smartphones is limited, though, with few of the latest releases available, and you'll pay a big upfront cost. (For example, the Samsung Galaxy S III costs $499.)
Cricket, too, has a very limited range of smartphones, though they're comparatively priced fairly low. The basic plan on contract is $50 per month and includes unlimited minutes, unlimited texts, and unlimited data (with top speeds up to 1GB). Coverage varies by location though. Cricket also offers the option to get a contract-free, prepaid iPhone 5 that a customer can pay for in installments, with no interest. This allows customers to walk out of the store with an iPhone 5 set up with one month of unlimited minutes, unlimited texts, and unlimited data (up to 2.5GB full speed) for just $105.
U.S. Cellular also has a limited range of smartphones, and prices vary based on location. For comparison, a plan with 450 minutes, unlimited messaging, and 2GB of data is $72.49 per month. Family deals are more attractive at $188.99 per month and allow for three lines with unlimited minutes, unlimited texts, and 2GB of data per line.
Additional services like the aforementioned Walmart Straight Talk option are popping up all the time. You'll find a lot of prepaid monthly plan deals that are tied to specific retailers, so you might have to buy the unlocked device at a retailer like Walmart in order to take advantage of the best monthly contract with, say, T-Mobile.
How to Choose the Right Carrier and Plan
To get the right combination of device, coverage, minutes, texts, data allowance, and price, you will have to shop around. There are some great discounts to be had out there, but always make sure your device is compatible and check the coverage in your area to make sure you're really getting a good deal. For simplicity and value, T-Mobile's $70 per month deal has real potential, and if the carrier can successfully roll out 4G LTE, then it's going to look even better. T-Mobile has promised to provide 4G LTE coverage for 100 million Americans by the middle of 2013, and 200 million should be covered by the end of the year.
If you can afford (for the most part) to buy an unlocked smartphone, we suggest shopping around for exclusive prepaid deals and signing up for an email alert to be notified when we first post any relevant phone deals. For the best speeds and the latest devices at heavily subsidized prices, you might want to stick with Verizon or AT&T. Just be careful about your data usage to avoid surprise charges, and remember to calculate what you'll actually pay over the lifetime of the contract.
Your best bet, whether you're shopping just for yourself or your whole family, is to calculate the costs for everything you need from each carrier with good coverage in your area and then compare them. A little research now could end up saving you a lot of money.
Front page photo credit: CNET
Photo credits top to bottom: Budget Unlock, CNN Money,
Life Hacker, VentureBeat, Mashable, CallUnlocker,
Tele Times International, and Miller Little John
---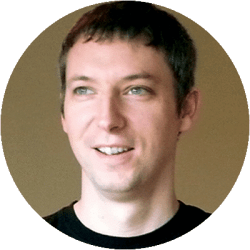 Contributing Writer
Simon is a technology journalist with a background in games development. He is fascinated by all things tech, particularly mobile and videogames, and he loves to share that passion with other tech fans.
DealNews may be compensated by companies mentioned in this article. Please note that, although prices sometimes fluctuate or expire unexpectedly, all products and deals mentioned in this feature were available at the lowest total price we could find at the time of publication (unless otherwise specified).