Ask the Experts: How Can I Lower My Internet Bill Even If I'm a Heavy Streamer?
Cutting cable saves money, but improving internet speeds for better streaming could cancel out those savings. Instead, buy your own modem, negotiate with your ISP, and more.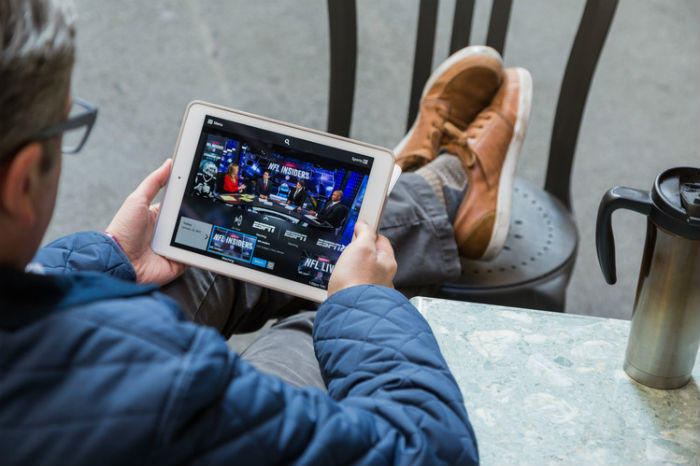 It's no wonder that going-cable free, and relying only on streaming services, is so popular. The average cable bill in the U.S. is about $99 per month, an increase of around 8% each year since 2010 — and it's likely to go up from there.
But internet access isn't free either. And if your connection isn't speedy enough to stream TV without major lag time, you might need to upgrade from a slower-than-slow basic subscription. That could defeat the entire purpose of cutting cable to save money.
Keeping your internet costs low while preserving your performance and connectivity to watch TV isn't impossible; it just takes some creativity and communication. We asked industry experts to see what they recommend, and present five ways you can reduce your internet costs if you don't have cable TV.
Buy Your Own Modem
The idea of rent-to-own, like leasing a car and buying it out or renting a condo/apartment and purchasing it, is fairly common. Some consumers may be unaware that they can do the same with their cable service.
"In some cases, you can purchase your own modem and save those monthly rental fees," says Chris Brantner, aka Mr. Cable Cutter of CutCableToday. "But first, make sure whatever modem you buy is compatible with the service."
SEE ALSO: Cut It Out! These 6 Cable Cord-Cutting Myths Just Won't Die
Yes, your monthly cable bill includes a modem rental fee. Take a look at how much it's costing you. Comcast, for one, charges a $10 monthly modem rental fee; over a year's time, that's $120. For that price, you could buy your own modem and pocket the savings. (The ARRIS SURFboard SB6183 modem is one example; at $109.99, you'll recoup your rental costs after a year.) As Brantner suggests, before investing in your own modem, check with your internet provider to see if it's compatible and/or can handle streaming.
See if You Can Get Away With Lower Internet Speeds
Your quest for cheap-yet-fast internet may reveal that your current service is not only fast enough, it's actually too fast and expensive for what you need.
According to Trevor Textor, an IT and connectivity consultant, less is more in many cases. For upload rates, 5 Mbps is adequate. For download speeds, anything above 25 Mbps is overkill, since Netflix and other streaming services only call for 5 Mbps or less to stream in HD.
One DIY way to gauge your internet speeds is to visit a site like Speedtest.net and run a performance check.
One DIY way to gauge your internet speeds is to visit a site like Speedtest.net and run a performance check. To get your most accurate reading, Textor says, invite a technician to check signal levels at your home, before making an internet service provider switch or cancellation. If you're relying solely on the web for streaming content, Textor recommends always keeping your home computer hooked to a wired Ethernet connection.
"Wired is a closed system where variables can be controlled," he says. "Wireless is an open system and the environment (and performance) is constantly changing."
Trade Cable for WiFi
If true wireless is your thing, another pragmatic, money-minded solution is to ditch the cable and activate the WiFi hot spot on your cell phone for all things internet-related. "This is a great solution to save money because WiFi hot spots usually cost less than cable or internet, and it's portable," says A.J. Saleem, who runs a private tutoring company.
SEE ALSO: WiFi in Your Whole House: Everything You Need to Know About Mesh WiFi and More
Saleem's hot spot is linked to his iPhone, so the cost is covered by his cell phone bill. Take note that some consumers online have expressed that going the WiFi route may not suit your connectivity needs, since it's not a fixed cable/internet connection. But if cost is a supreme priority, this solution can save you cash in the long run. (Just maximize your connection by keeping your phone on and enabling a 4G speed.)
Ask for a Better Deal
Saving on internet costs might be as simple as making one request:
"Just ask your ISP (internet service provider) to lower the cost," says Jack Frey, an ISP specialist. "If you have been with a provider for over a year, and the internet continues to increase, then just ask your provider to lower your cost."
Reminding your internet provider that you've been a good, loyal customer may give you the advantage you need to get your monthly rates lowered.
Similar to what you might try when pursuing discounts with an insurance carrier, reminding your internet provider that you've been a good, loyal customer may give you the advantage you need to get your monthly rates lowered, without having to downgrade plans and sacrifice connection performance — especially if you're looking to make the web a substitute for cable.
If the ISP resists or tries to lowball you with slick promotional deals or offers you don't want, you can bluff your provider by threatening to leave for a new service — even if you don't have one lined up. "ISPs," he says, "would rather keep you as a customer than continue to raise your prices."
Go for a Local Provider
Do you live in an area with a local ISP? It may offer lower prices for better service to better compete with the Comcasts, AT&Ts, and other major services.
"If you have a local internet company where you live that doesn't provide cable, sign up with them," says Mark Aselstine, who found a local ISP for his internet service. "Even if it's a few dollars more expensive in year one, they're a heck of a lot less likely to jack the price up at the 12-month mark compared to the big boys."
If always staying on top of the lowest rates is your priority, you may need to remain vigilant. "Sometimes you'll have to bounce around a bit," Aselstine says. "We have friends who literally go back and forth on a yearly basis to save the $30 a month."
Readers, how have you been able to lower your internet costs? If you've cut the cable cord, have you increased your internet speeds as well? Let us know in the comments below!
---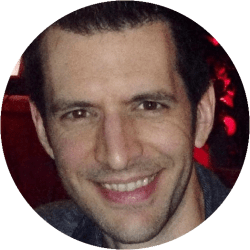 Contributing Writer
Paul Sisolak is a freelance writer who covers a wide range of topics, including personal finance, automotive reviews, travel, news and trends, entertainment, and education. He has written and reported for U.S. News & World Report, Business Insider, Huffington Post, CNN Money, StudentLoanHero.com, and GOBankingRates.com.
DealNews may be compensated by companies mentioned in this article. Please note that, although prices sometimes fluctuate or expire unexpectedly, all products and deals mentioned in this feature were available at the lowest total price we could find at the time of publication (unless otherwise specified).