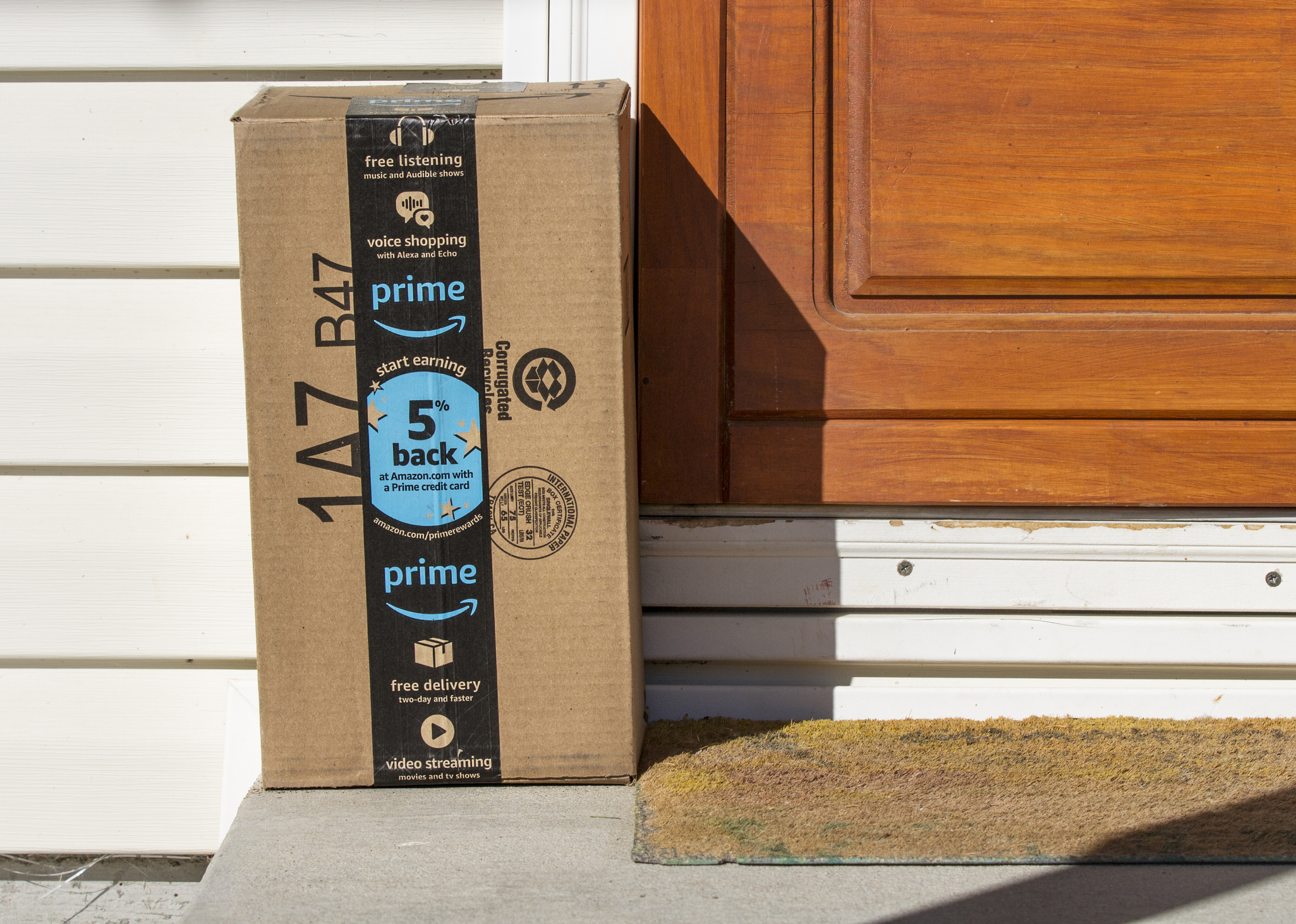 Amazon Prime members can now choose to have an item delivered on a specific day, a perk called Amazon Day. But Prime's original perk, free 2-day shipping, remains a well-loved Prime benefit. So why do members have a love-hate relationship with Prime shipping?
Here, we lay out how Amazon Prime shipping works, as well as a few of the controversies it has spawned.
How Does Amazon Prime 2-Day Shipping Work?
Prime members receive free 2-day shipping on eligible items shipped to addresses in the 48 contiguous United States (Alaska and Hawaii are out of luck). Remember that if your item is out of stock or can't be shipped immediately, your 2-day window doesn't open until the product actually ships.
Prime members receive free 2-day shipping to addresses in the 48 contiguous United States.
How Much Does Rush Prime Shipping Cost?
Amazon shipping costs are determined by the weight and size of the items in your order, along with the shipping speed you choose. As a general rule, Prime members can get Amazon one-day shipping starting at $2.99 for smaller orders. The price increases from there.
In some cases, one-day and same-day deliveries are available for free. (Check here to see if your area is covered.) Otherwise, shoppers can expect to pay up to $5.99 per item on qualifying same-day orders.
Need an item quickly and on a Saturday? Expect to pay at least $7.99 per item if you're a Prime member.
Why Is Amazon Prime Shipping Controversial?
As convenient as Prime shipping is, it definitely comes with some caveats. One of the best examples is the 2-day shipping guarantee. Many shoppers are under the impression that "2-day shipping" means you'll receive your items within two days of placing an order.
Do you believe that '2-day shipping' means you'll receive your items within two days?
However, Amazon states that items qualifying for this type of Prime shipping will arrive two business days after they ship. So the countdown doesn't begin until the orders leave the warehouse, or fulfillment center.
That's not the only issue we've seen, either. Amazon used to offer Prime members a free 1-month extension if a package was delivered after the guaranteed delivery date. At some point in the last couple of years, that policy disappeared.
Now Amazon offers a $5 to $10 promotional credit for packages that are delivered late. You also might get your shipping fees refunded, especially if you paid for expedited shipping and the package didn't arrive in time.
SEE ALSO: What Is Amazon Prime Now?
Unfortunately, the Amazon troubles don't end there. In 2016, we reported that some shoppers were saying Amazon had accused them of "abusing" Prime.
While some readers admitted to gaming the system with spurious complaints, others received warnings about having "too many returns." In one such case, a user actually had their Prime membership canceled after merely returning "too many" damaged products and ill-fitting clothes. Sadly, it seems that shoppers should tread carefully when dealing with Amazon customer service.
Amazon Prime Shipping Has Caveats
As great as it can be, Prime shipping can have its drawbacks. Here are just a few things to keep in mind:

Note the ordering cut-off time when making a purchase — this can affect your delivery date.


Not all shipping speeds will be available for all items and/or all addresses.


Orders over $1,300 might require a signature.
Finally, if you buy a large quantity of items, your order could be delayed until those items can be accumulated. If this is the case, then same-day or 1-day shipping might not be available.
---