Amazon May Increase the Cost of Prime by $20 to $40
The profit-starved company could certainly use the extra revenue, but will Amazon be able to deliver extra value as well?
Amazon's incredibly popular streaming and shipping program, Amazon Prime, may soon see a price hike of $20 to $40. Amazon CFO Tom Szkutak mentioned increasing the subscription cost (currently $79 per year) during the company's fourth quarter earnings call, according to The Verge. While it's important to note that nothing has been finalized, a price increase would obviously have serious implications for the rumored 20 million Prime members (Amazon has never officially confirmed the number of subscribers).
How Amazon Is Making Billions, But Barely Scraping By
Should the price hike go into effect, then those 20 million people would be giving Amazon (at worst) $119 per year to pay for unlimited 2-day shipping. Shipping costs have been haunting Amazon lately; non-Prime members saw a rate hike last year, and now must buy $35 worth of stuff to qualify for free shipping. And everyone must spend at least $25 to offset the shipping costs of the smaller "Add-on" items. Looking at this trend, the Prime rate hike has been a long time coming.
Amazon's free shipping and super-low prices have made it popular with customers (and therefore investors), but these practices have caused the mega-merchant to operate at a loss more often than not. Although Amazon announced $274 million in income this past year — after its first profitable quarter in ages — that number pales in comparison to its $74.45 billion in revenue for 2013.
"While $274 million in profits is nothing to sneeze at for most companies, for one with nearly $75 billion in revenue, it's surprisingly little," Forbes explained, noting that bookseller Barnes & Noble posted a 7.7% profit margin this past year, as opposed to Amazon's 0.4%. "Not only does Barnes & Noble's profit margin blow Amazon's out of the water, its overall profit in dollars is nearly double Amazon's — and on less than 10% of the revenue. In one way of looking at it, it's better to be an owner of beleaguered Barnes & Noble than of high-flying Amazon."
Can Amazon Hang On to Prime Members at a Higher Rate?
When DealNews first shared the news about the possible Prime rate hike on Facebook and Twitter, many commenters wondered if there would be a corresponding boost to Prime's value, such as a wider selection of streaming options for TV shows and movies. As we've previously mentioned, Amazon has recently pledged to film all of its original content in 4K, though it remains to be seen if that change will add value for the average customer. In addition, Amazon's fourth quarter press release notes that the "Prime Instant Video selection increased from 33,000 to more than 40,000 movies and TV episodes in 2013," so the company is obviously interested in increasing this content. However, logic dictates that Amazon would continue to build this catalog, whether or not a rate hike occurs.
A massive price increase applied with seeming capriciousness could do a lot to hurt Amazon's already razor-thin margins. The e-commerce leviathan needs to look no further than its main streaming competitor, Netflix, to learn that lesson. When Netflix tried to split its DVD rental and streaming subscriptions into two separate services in 2011, it was "effectively jacking up [its prices] by 60%," according to CNET. "Netflix lost 800,000 subscribers and its stock price dropped 77% in four months." Clearly, if Amazon plans to go through with this Prime cost increase, the company needs to convince subscribers that they'll see a corresponding bump in value.
What do you think, readers? What would Amazon have to do to make you accept a Prime price hike? Or was $79 already too rich for your blood? Share your thoughts in the comments below!
---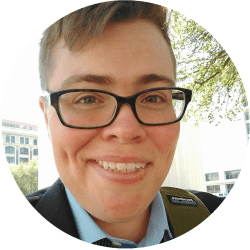 Former Senior Blog Editor
Michael added the finishing touches to most of the Blog articles on DealNews. His work has appeared on sites like Lifehacker, the Huffington Post, and MSN Money. See him rant about video games by following him on Twitter
@ThatBonebright
.
DealNews may be compensated by companies mentioned in this article. Please note that, although prices sometimes fluctuate or expire unexpectedly, all products and deals mentioned in this feature were available at the lowest total price we could find at the time of publication (unless otherwise specified).