Today is "National I Want You to be Happy Day", and to celebrate, I've invited some DealNews luminaries to chip in with the deals that make them happiest. You can judge for yourself how relatable each is – their choices range from a LEGO set to some succulents to a portable toilet. Yes, you read that right.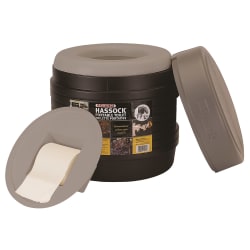 Reliance Hassock Portable Toilet
Store: Walmart
Price: $24.98 EXPIRED
Shipping: In-store pickup, or $5.99 s&h
Lowest By: $4
Expiration: April 4

Starting at the top with our DealNews Managing Editor, Jim Adams, who fittingly enough, starts at the bottom. He's picked this portapotty, which he claims "could potentially make me really happy in case of an emergency". We can take this in a few different ways. He's very fond of trekking holidays, where a sudden "need" could leave you extremely compromised, so in that sense, it's a very valid pick. In another sense, he's immediately making a mockery of my roundup concept and decimating my fragile writer's ego. I honestly don't know which option makes him happier. (He's great.)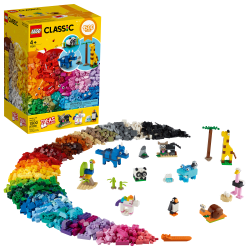 LEGO Classic Bricks and Animals 1,500-Piece Set
Store: Walmart
Price: $34.76 EXPIRED
Shipping: Free shipping w/ $35
Lowest By: $25
Expiration: March 5

Our treasured Content Shift Manager Donna Doyle has chosen this freeform LEGO set. Her rationale? "Classic LEGO and its lack of restrictions on my creativity makes me very happy. Sometimes, I don't need to make a 2,000-piece X-Wing with instruction manual in tow. I just want to make a post office." While we can all identify with this need for a creative outlet, LEGO has been eternally ruined for me (and now you) because of this gif. Now that we've got the LEGO, we can only hope that this roundup doesn't feature any exercise equipment.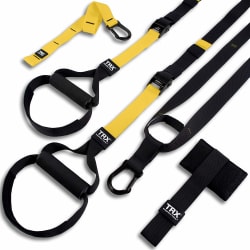 TRX All-in-One Suspension Bodyweight Resistance System
Store: Amazon
Price: $94.95 EXPIRED
Shipping: Free shipping
Lowest By: $55
Expiration: March 4

Oh no! Well, at least it's not a treadmill. Content Editor Kris Hain's reason for choosing this was actually explicitly anti-pain, as she cites the iconic Elle Woods: "Exercise gives you endorphins. Endorphins make you happy. Happy people just don't shoot their husbands, they just don't." Helping her point, this is by far the biggest savings in this roundup, which should promote those happy chemicals coursing through your powerful lobes. However, we'll leave you with this riddle, concerning a perfectly happy wife: "A woman shoots her husband, then holds him under water for five minutes. Then, she hangs him. Ten minutes later they enjoy a wonderful dinner together. How can this be?"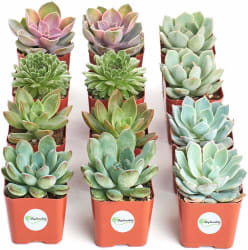 Shop Succulents Unique 12-Plant Collection
Store: Amazon
Price: $23.99 EXPIRED
Shipping: Free shipping w/ Prime
Lowest By: $6
Expiration: March 20

Staying on the theme of things staying alive, our Staff Writer Brittany Buchanan picks these resilient succulents, saying "Greenery makes for a happy house (especially if it's hard-to-kill greenery)". It does seem like even the dummies' guide to keeping succulents asks for quite a bit of effort though. Frankly it takes quite a bit of effort to read through anything that contains the phrase "appropriately moist". Which I guess this roundup does too, now. Now I am the dummy.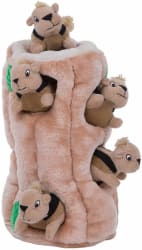 Outward Hound Interactive Puzzle Toy for Dogs
Store: Amazon
Price: $12.30 EXPIRED
Shipping: Free shipping w/ Prime
Lowest By: $5
Expiration: March 20

She took a photograph of her husband and developed it before dinner.

Staff Writer Aoife Ryan (that's Ee-fa, for anyone not familiar with the rebellious nature of Irish vowels) has selected this puzzle toy for dogs. "Doggos. Enough said," she states, and it's a convincing argument. It does, however, require one to ignore the hopeless optimism of calling this a "puzzle toy", rather than a "stuffed squirrel mauling zone", as you're 100% likely to be picking up torn and destroyed bits of felt and foam for the foreseeable future. Those poor squirrels. Why, Aoife, why?