This Friday is National Kitten Day, and Saturday is something called "All American Pet Photo Day", so to celebrate, we've rounded up the five best pet deals of the week, including a food bowl with a built-in weighing scales, a sale on animal barrier multipacks, and a huge range of Animaze pet supplies at Petco.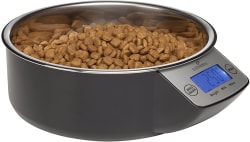 Eyenimal Intelligent Pet Bowl
Store: Amazon
Price: $16.49 EXPIRED
Shipping: Free shipping w/ Prime
Lowest By: $19
Expiration: July 17

This pet bowl has dropped by $3 since we started listing it just a few days ago – the real intelligence is waiting those extra few days and saving those extra few dollars, am I right? No: the real intelligence is using the built-in scales to weigh out a perfectly healthy portion for your pet, before rewarding yourself for a job well done with an entire pint of ice cream. It's the natural order.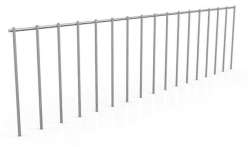 Dig Defence Animal Barrier Multipacks
Store: Petco
Price: from $33.14 EXPIRED
Shipping: Free shipping w/ $35
Lowest By: $6
Expiration: July 26

These multipacks will immediately seem hugely more expensive than we're indicating here, but wait! Click through and size down that pack from 25 to, say, 2 or 3, and suddenly the prices are far less intimidating. (Granted, the savings downsize too – at the lowest price, you're saving $6, while the default larger orders save you more than five times that amount.) You can pick your size, from Small/Medium to XL, which mostly seems like Petco daring you to underestimate your good boy's hops.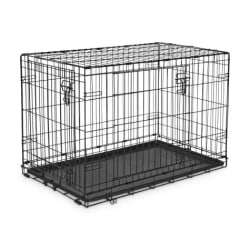 Animaze Pet Supplies
Store: Petco
Discount: Up to 72% off EXPIRED
Shipping: Free shipping w/ $35
Expiration: July 11

From climbing trees to carrier crates to scratcher posts... your imagination is the only limit on how many items here your cat will roundly ignore in favor of enjoying the box it came in. You'll look down at them and say "Okay bud, you need to start appreciating this gift I bought you. Now don't – no, don't look at me like that. Yes, they were discounted. Up to 72% off. Yes, I saw them on DealNews dot com. No, I don't think that makes the gesture less meaningful. You're actually being very ungrateful. I'm going to adjust the scales on your intelligent food bowl so you only get half portions this week."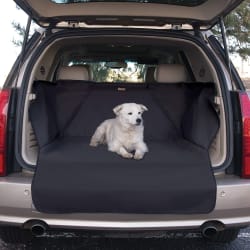 K&H Economy Cargo Cover
Store: Amazon
Price:

$25.99


Shipping:

Free shipping


Lowest By: $8

The product page likes to talk about the "600 denier, vinyl backed nylon", but really, what you need is that it's a pet hair and "dirt" denier. "Dirt". I don't even know if they mean it as a euphemism. Either way, it's dirt cheap, coming in at $8 less than the next best price, so long as you choose the Black colorway. This universal-fit protector features a Velcro-like adhesive.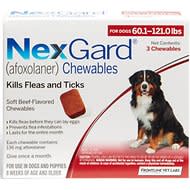 Pharmacy Products
Store: Chewy
Discount: 15% off EXPIRED via code "ChewyRx15"
Shipping: $4.95 s&h, or free shipping w/ $49
Expiration: July 20

My immediate thought when I started writing about this sale was "I bet there's an animal medicine company called Farmacy", and a quick search proved me exactly right. There's also a skincare company by that name, and a recreational weed company, which isn't really relevant, but I did the legwork, so I might as well recount the results. But back to the medicine thing. If your pets are in the unfortunate position of needing some, you can save 15% thanks to the code "ChewyRx15". Note that prescription items require vet approval.