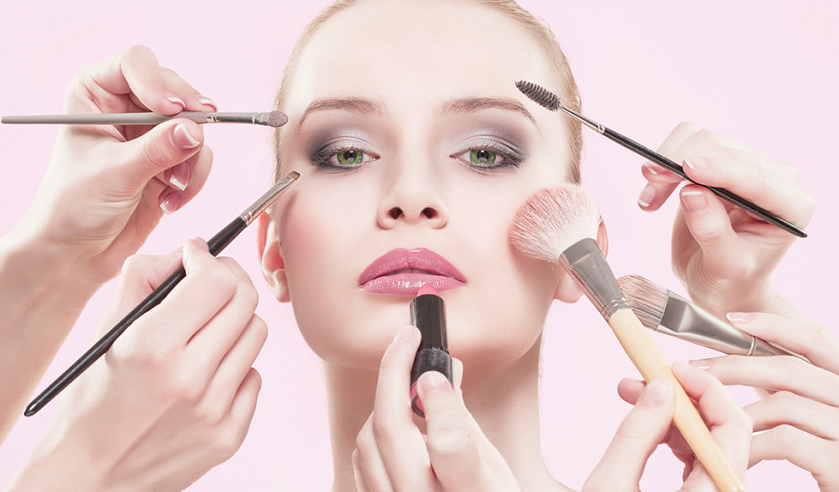 Going to the salon is great, but if you make it an essential part of your beauty routine, you're going to run out of money fast. Luckily, there's a whole community of DIY divas out there who have created tons of easy-to-follow tutorials for hair, makeup, nails, and more. With the help of these free guides and a few awesome beauty deals, you don't ever have to step foot in the salon again!
Master the Mani-Pedi
When your nails look great, you feel great! However, taking regular trips to the nail salon can demolish your budget. With a little practice and a lot of patience, you can paint your own nails at home. If you're not sure how to start, check out a tutorial video on Youtube, like this one. Then grab some paint and get started! Right now, you can score three bottles of OPI Shatter nail polish from Tanga for $9.99 with free shipping via coupon code "DEALNEWS".
Get 'Hello There' Hair
In case you can't tell from my byline pic, this reporter is kind of obsessed with having fun hair. You don't have to taste the rainbow to get eye-catching tresses, though; learn to handle basic hair tools like a dryer, straightener, and curling iron and you can perma-ban bad hair days. You'll also want to invest in some top-quality gear. Currently, coupon code "LXCH15" drops the CHI Touch Tool Caddy Kit to $219.99 with free shipping. You're saving at least $105 and getting a CHI Touch Dryer, CHI Original 1" Hairstyling Iron, CHI Digital Orbit 3/4" Curler, and a lot more. That's a ton of salon-quality tools and products for the price of a double-process color, cut, and style (with tip).
Makeup as You Go Along
Whether it's for prom, your wedding, or a really nice night out, having your makeup done professionally can cost you a bundle! Skip these salon trips entirely by teaching yourself to apply beauty products like a pro. YouTube has a massive makeup tutorial community, so learning how to create that perfect spring look is easy! You can also click over to the Too Faced Spring Fling Sale, where you'll find a host of makeup goodies marked up to 74% off. Shipping starts at $5, or spend $50 or more to bag free shipping.
The Eyes Have It
One of the main reasons someone might go get their makeup done by a professional is because they're intimidated by eye makeup, specifically eyeliner. Once again, your best friends are YouTube, practice, and patience. We love this easy tutorial, which shows 12 different ways to line your eyes. Grab this Eyeko Skinny Liquid Liner 6-pack for $12.98 with free shipping via coupon code "3OFF" and conquer your eyeliner fears for good!
Accessorize Your Life
When you've got no time to do your hair or makeup, accessories can save your outfit. Pinterest is filled with tons of examples of chic jewlery, scarves, and handbags — and how to wear them. That said, you don't need to drop hundreds of dollars to find a cute necklace or bracelet; the Claire's clearance section is full of adorable designs that have been marked up to 90% off. Plus, coupon code "WELCOME20" takes an extra 20% off through March 17, dropping some prices below $1. Shipping adds $5, but orders over $35 qualify for free shipping.
No matter how you choose to primp and prep yourself for the day, a little DIY know-how will keep your beauty inside your budget. Readers, have you found any awesome beauty tutorials in your internet travels? Share them in the comments below!
---