Turning the Other Chic: 8 Little Luxuries for Under $100
Fountain pens, watches, even fancy toilet paper: you don't have to break the bank to treat yourself.
Luxury, luxury, luxury. Perhaps the word is a close cousin of the word "fantasy" because, for the overwhelming majority of us, mighty extravagances are a lottery jackpot away (sigh). Like: a two-lane residential bowling alley installed by Murrey Bowling of Los Angeles, Ca. Such alleys range in price from $130,000 to $200,000. Or you could always opt for the budget model: a one-lane alley that ranges from $80,000 to $105,000.
But you don't have to roll a strike to take advantage of life in the fab lane. Here we present eight items that have become the beloved favorites of stars, famous artists, and well-heeled connoisseurs from all walks of life. In fact, you could buy 'em all and spend roughly $400, which we're guessing is less than the price of a gold-plated bowling ball.
Moleskine Notebooks
You can find these at indie bookstores everywhere, and what better way to indulge the serious artist in you? Now made in Italy, Moleskines are the direct successor to the notebooks used by Vincent van Gogh, Pablo Picasso, Ernest Hemingway, and English novelist Bruce Chatwin. When the original French manufacturer went out of business in the 1980s, Chatwin snatched up every remaining notebook he could find, and even coined the name "moleskine." Each book is thread bound and comes with an elastic enclosure, an expandable inner pocket and deliciously creamy acid-free paper.
What to get: The company puts out dozens of notebooks; a great bet is the Ruled Soft Notebook. measuring 3 ½ in.x 5 ½ in. and selling for $13.95. (They're currently out of stock on Moleskine's website, but available elsewhere.)
Parker Sonnet Fountain Pen
In a recent column, we talked about retro products that are hot again, and the fountain pen certainly qualifies. Trouble is, you could spend thousands of dollars on some specimens. Enter the Parker Sonnet, a pen that gets raves just about everywhere. One persnickety fountain pen pundit gushed thus: "I pride myself on writing balanced reviews and just couldn't find anything to criticize about this fountain pen because I loved it. I mean LOVED it. This is the first fountain pen I couldn't find much to improve upon."
What to get: Some models sell in excess of $300, but you'll do just fine with the Medium Point Parker Sonnet in Stainless Steel with Gold Trim. Retailing for $115, Amazon is currently selling them for $66.58. In other words, you can buy the Sonnet for a song.
Moonstruck Truffles
You could hear Chicago's chocolate snobs give off a collective groan when Moonstruck closed its Michigan Avenue store a few years ago. Based in Portland, Ore., Moonstruck arguably makes some of the finest truffles on the planet. The list of truffle flavors could take up an entire column, but runs the gamut from cookies and cream (delightfully shaped like an ice cream cone) to the Oregon Distillers collection, looking like a beautiful box of psychedelic domes beamed down from Planet Trufflelicious.
What to get: We recommend starting with the 24 Piece Classic Truffle Collection at $50. Go ahead: Eat the whole box and let your Moonstruck addiction work its way up from there.
Premier Down-Like Personal Choice Density Pillow
While goose down might seem like the obvious choice for a luxury pillow, the filling has its issues. Down receives mediocre marks when it comes to odor and sleeping temperature, and can cause allergic reactions, according to The Sweet Home website. Down alternative—an artificial filling that's polyester, rayon, or cotton—is designed specifically to mimic the cluster-like feeling of pure down. After conducting extensive reviews, The Sweet Home found a luxuriant victor at a bargain price: the Premier Down-Like Personal Choice Density Pillow. The review team writes that this pillow was "the runaway winner. It scored high marks in every category across all testers and sleeping positions, particularly for supportiveness, breathability and coolness, cuddliness, and sleep quality."
What to get: No need to sleep on this affordable luxury. They're currently selling at Overstock.com for $34.99 in Soft, Medium and Firm models.

Renova Toilet Paper
CAUTION: Bathroom puns ahead. We'll start here: For your bottom, Renova is tops. It's made from 100% virgin pulp that's fashioned into a three-ply sheet, and the array of colors is simply stunning. This swank European brand, which ships worldwide, makes paper in Black, Blue, Fuchsia, Orange, Green, Purple, Red, and Yellow. They also make it in Brown — which, when you think about what it's used for, seems a bit redundant.
What to get: You can start out with a Renova Gift Pack of three rolls for €9.73 (about $11) plus shipping.
Ray-Ban Wayfarer sunglasses
How do we love thee Ray-Ban? Let's count the celebrity-wearing ways. Starting with Buddy Holly (who wore clear lenses), Ray-Ban Wayfarers have defined a kind of chic that, since the '50s, has earned the moniker of cool. Celebs who can afford anything they like, and sport Wayfarers, include Reese Witherspoon, Rod Stewart, and yup, British royal Kate Middleton.
What to get: Amazon sells Wayfarers in a variety of colors. Some will top $100, but we found models starting at $71.33 plus free shipping.
Seiko 5 Wristwatch
The online magazine Monochrome doesn't fool around with its news watch of wrist watches: They take on the likes of Rolex, Piaget, and TAG Heuer to name a few. But some years back, they went out in search of the cheapest high-end watch on the market. The overwhelming choice was the Seiko 5 SNK543, an emerald green beauty that gets even classier when you grace it with a fancy wristband. Reviewer Martin Green wrote: "Not only did it fulfill all the requirements that where needed to be qualified as a high end watch, it even earned extra bonus points since Seiko's current President & CEO, Shinji Hattori, is directly related to the company's founder." In other words, the high quality stems from timeless family tradition.
What to get: Seiko 5 watches come in many, many models, so you have to be careful. The timepiece Green lauds in his piece is a Seiko 5 SNK543, which you can find on sites such as eBay in the $80 range.
Ojon Hair Restorative Treatment
Lots of products, including those favored by the uber wealthy, earn celebrity endorsements from stars who never use the stuff. Not so with Ojon Hair Restorative Treatment, though. The product takes its name from pure ojon oil, taken from the ojon tree in South America. And it's got a big following among the stars who don't get paid to endorse it. Gisele Bunchen, Demi Moore, Liv Tyler, Rachel Bilson, Catherine Zeta Jones, and Scarlett Johansson are among the product's fans. And not to shut out the guys, Orlando Bloom is said to use it, too.
What to get: Ojon's Damage Reverse Restorative Hair Treatment Plus runs $33 for a 3.1 oz. jar. That's not cheap as hair products go, but as a little luxury, the price is nice.
Luxury may be a way of living, but it's just as much a way of thinking. Not all of life's indulgences are for zillionaires, and enough goodies are within your reach no matter what your budget looks like. So go ahead: Kick back, down some truffles, put on your shades, and scribble down some deep thoughts on the pages of your artist's notebook. And if you'd rather use colored paper, you can always hit the rest room.
---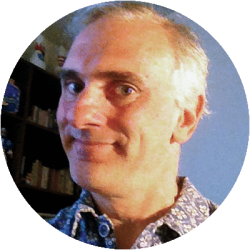 Contributing Writer
Lou Carlozo is a DealNews contributing writer. He covers personal finance for Reuters Wealth. Prior to that he was the Managing Editor of WalletPop.com, and a veteran columnist at the Chicago Tribune.
DealNews may be compensated by companies mentioned in this article. Please note that, although prices sometimes fluctuate or expire unexpectedly, all products and deals mentioned in this feature were available at the lowest total price we could find at the time of publication (unless otherwise specified).