Rumor Roundup: Star Wars Ghosts Come Back? Apple Loves Sunlight? More?
When the Internet runs out of news, it starts making things up. We think this is funny, so we round up all the lies and speculation and put them here. We call it the "Rumor Roundup" and we do it all for you! This week:
Is the Original, Unedited Star Wars Trilogy Coming to Blu-Ray?
If Disney (which now owns the rights) does this, every geek, nerd, and geeky-nerd should have to write a letter of apology to Mickey Mouse himself for so vocally opposing the purchase from Lucas. Shame on you ALL! [The Escapist]


Is Fuji Building a Medium Format Mirrorless Camera?
The 79-year-old former wrestler could not be reached for comment, but we heard he threw salt in someone's eyes. [PetaPixel]


Will Motorola's Moto 360 Watch Be Available to Purchase in July?
"See, the name works on two levels, because it goes around your wrist, three-sixty, but it's good for everyday use, too... Because there are 360 days in a year... minus vacation days, my boy!" "Whatever, you're fired." END SCENE. [AndroidHeadlines]


Is Facebook Developing Its Own Snapchat-Like App?
Facebook does already have a history of letting people share junk online; now they'll let you literally share your junk, online. (Because you can use Snapchat to send dirty pictures... I'm told.) [PC Mag]


Will Apple's Next iPhone Have Solar Panels Under the Screen?
A perfect upgrade! Since people seem to think the sun shines out of Apple's butt, they can reclaim that lost energy to power their phone.
Also: Slrpnls! [Apple Insider]


Is a Zelda Game for the Wii U Going to Be Announced at E3?
Hard to believe that Nintendo, the company that runs every franchise into the ground, will have let the Wii U be on the market for over two years before dipping into the Zelda well. Maybe this reveals that they're not about relying on stale franchises to prop up their earnings? (I can't believe I made it through that with a straight face!) [Explosion]


Which of the above rumors do you think have a chance of coming true? Tell us in the comments below.
---
Related DealNews Features: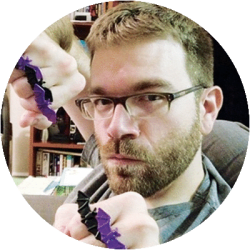 Contributing Writer
Jeff Somogyi is constantly trying to come up with ways to surprise and delight audiences the world over. He takes humor seriously ... too seriously. (Honestly, we've never seen him laugh ... it's kinda creepy.)
DealNews may be compensated by companies mentioned in this article. Please note that, although prices sometimes fluctuate or expire unexpectedly, all products and deals mentioned in this feature were available at the lowest total price we could find at the time of publication (unless otherwise specified).