Apple's New HomePod Costs $349 (and Other Essential Things to Know)
It's more expensive than an Amazon Echo or Google Home, and you can't get one until December.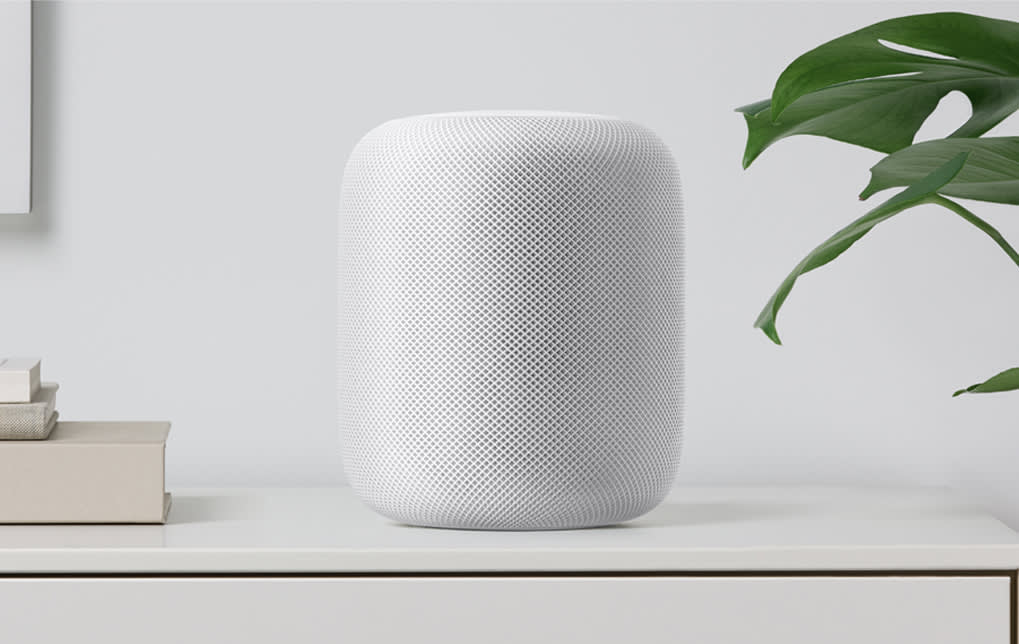 If you're considering outfitting your home with a smart speaker like the Amazon Echo or Google Home, you should know about a new option: Apple HomePod.
What's it do? More importantly, what's it cost? Read on for everything you need to know about Apple's latest gadget.
What Is a HomePod?
Unveiled at Apple's Worldwide Developers Conference on June 5, HomePod is basically a super-smart iPod for your home. It's a speaker with "amazing sound quality and intelligence," according to the Silicon Valley tech giant. Apple says this thing "reinvents music in the home" — but if you're familiar with similar gadgets from Amazon and Google, it won't seem all that novel.
Apple says this thing 'reinvents music in the home' — but if you're familiar with similar gadgets from Amazon and Google, it won't seem all that novel.
"We have such a great portable music experience, but what about our homes?" Apple CEO Tim Cook said during the WWDC keynote. "We think we can do a lot to make this experience much better. Just like we did with portable music, we want to reinvent home music."
Meanwhile, Apple's senior vice president of worldwide marketing, Phil Schiller, said on stage at WWDC that existing home speakers are either smart or they sound good. HomePod, he said, is the first to tick both those boxes.
It Costs HOW Much?
The speaker will come in white or space gray and will set you back $349, which is quite a bit more than you'd pay for the $179.99 Amazon Echo, $49.99 Echo Dot, or $129 Google Home. But, we are talking about a first-generation Apple device, so you didn't expect it to be bargain, did you?
And don't get too excited about HomePod right now, because it's not slated to go on sale for another six months. When it does, availability will initially be limited to the U.S., U.K., and Australia.
It Can 'Rock the House'
For that price, consumers are going to expect HomePod to offer sound quality that's on par with other high-end speakers. We'll have to wait for independent third-party reviews to come out to see if it stacks up with the likes of Bose or Sonos, but its audio features are seemingly superior to what you'd get with other smart speakers on the market.
SEE ALSO: 8 Things You Need to Know About Amazon's New Echo Show
Apple has really talked up HomePod's sound quality, and we wouldn't be surprised if the company's claims pan out. Consider that this isn't Apple's first rodeo — the company owns Beats, so it has experience making speakers.
HomePod measures just under 7" tall and is covered in a seamless 3D mesh fabric that, according to Schiller, "has incredible acoustic properties." On the inside, the speaker houses a 4" Apple-designed upward-facing woofer and seven beam-forming tweeters, each with its own amplifier. It's powered by an Apple A8 chip — the same one that powers the iPhone 6.
In other words, this thing can "rock the house," Schiller said.
It's 'Spatially Aware'
HomePod features what Apple calls "automatic room-sensing technology." That allows the speaker to optimize its audio output for your space and provide "an immersive music listening experience wherever it is placed" — whether that's on a table, shelf, against the wall, or in a corner. You can also set up two HomePods and they'll automatically work together to pump up the jams, but outfitting every room in your home would quickly become a pricey endeavor.
It's Your Personal 'Musicologist'
HomePod is designed to work with Apple Music (Apple's $9.99 monthly service), which now boasts 40 million songs from 2 million artists and tens of thousands of playlists.
Keep in mind that these voice features will, at least initially, only work with Apple Music.
The speaker features an array of six microphones, so you can talk to it — even from across the room or while music is playing. Just say "Hey Siri," and a colored waveform will light up on top of the speaker, indicating the virtual assistant is listening.
Schiller said the Siri team has worked hard to educate the virtual assistant about music, so it can handle your questions and commands. That includes easy stuff like "Play Beats 1 Radio," harder queries like "Who's singing on this track?" or really specific questions like "What was the top song on May 5, 2016?" You can also simply tell Siri to "play more songs like this."
Keep in mind that these voice features will, at least initially, only work with Apple Music. As Business Insider pointed out, you'll be able to stream Spotify or Pandora jams on HomePod with your phone using Apple's AirPlay technology, but you won't be able to control those services with your voice.
HomePod Is Also a Home Assistant
Besides music, HomePod can play your podcasts and read you news, weather, traffic, and sports information. You can use it to set reminders, timers, text someone, and control any HomeKit-enabled devices you have in your abode. In the future, Apple will almost certainly add voice calling, but the company didn't mention this as a launch feature. The HomeKit integration means you'll be able to use HomePod to do things like dim the lights, set the thermostat to a certain temperature, open the blinds, or check your home's air quality — all with your voice.
SEE ALSO: What Is the Amazon Dot and Why Would You Want One?
Apple Swears HomePod Won't Invade Your Privacy
Worried about Apple and others stealthily using HomePod to listen in on every word of every conversation in your home? A valid concern! On the topic of privacy, Apple said information will only be sent to its servers after the phrase "Hey Siri" is recognized locally on the device. At that point, it sends to Apple's servers an "anonymous Siri identifier" to help with your command, and the communication is encrypted.
"Security and privacy are fundamental to the design of Apple hardware, software and services," Apple says.
Should You Buy a HomePod?
Maybe you're happily locked into Apple's ecosystem (you're an iPhone user and Apple Music subscriber, for instance), have disposable income, and like being an early adopter of new technologies. Check out the in-depth third-party reviews for HomePod once they hit the web. If those are convincing, you'll probably want to preorder HomePod as soon as you can.
If you're on the fence, consider this: The price of HomePod will probably come down in time.
"Competitive pressures are expected to generate announcements of a near certain price cut (or release of a lower-priced model below $200) by June or September 2018," predicts Paul Erickson, senior analyst for connected homes with IHS Markit. Late 2018 is a long time to wait, but it also gives Apple plenty of time to iron out any glitches we may see in this first generation.
Readers, are you planning to buy Apple's HomePod speaker? Or do you think Google and Amazon have better offerings right now? Share your thoughts in the comments below.
---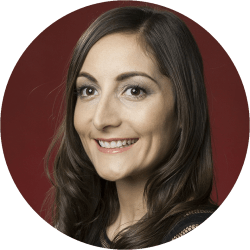 Contributing Writer
Angela is a DealNews contributor focused on consumer technology. You can also find her byline at PCMag.com. Follow her on Twitter at
@amoscaritolo
.
DealNews may be compensated by companies mentioned in this article. Please note that, although prices sometimes fluctuate or expire unexpectedly, all products and deals mentioned in this feature were available at the lowest total price we could find at the time of publication (unless otherwise specified).