Apple Products Are Dropping in Price Faster, and with Steeper Discounts
Our data shows that the latest generations of the iPhone, iPad, and MacBook Air have been dropping to new all-time low prices — saving the shopper as much as $200.
Shopping exclusively at the Apple Store benefits one person — the Apple shareholder. The brand holds but one sale a year (on Black Friday), and the discounts are meager at best. Conversely, authorized Apple resellers, like Walmart, Best Buy, and Amazon, have been discounting Apple devices for years. And recently, we've noticed that they've been upping the stakes with more frequent deals and deeper discounts.
In the past, a shopper had to opt for older-generation versions of Apple products in order to get a deal. But resellers are now not only discounting brand-new models, they're doing it with abandon. We took a look at the deal history of several generations of the MacBook Air, iPad, and iPhone, and across the board, the deals have gotten better with each update. It would seem that retailers have declared hunting season on Apple.
But just how much can you save? We've meticulously examined the past seven years of Apple deals on DealNews, tracking deals for each model while it was Apple's most current flagship device (meaning we didn't include deals on previous-generation models). From the iPad mini to the iPhone 5s, here's how you can save substantial cash on your next Apple purchase.
iPhone Deals Are Now a Regular Occurrence
Whereas the first few generations of the iPhone were exempt from any sort of discounting, our data shows that recent models have seen increasingly quicker discounts. As far as a brand new $199 iPhone goes, 50% off is likely the best a consumer can do before the next generation is announced. And as you'll see from the price history below, the iPhone is hitting that mark much faster, and with startling consistency.
Apple unveiled the first iPhone, an AT&T exclusive, in January of 2007 for a whopping $499. During its time as Apple's flagship phone, we saw no deals whatsoever. Its successor, the iPhone 3G, debuted a year later and it too saw no deals during its tenure as the most current model. In fact, it wasn't until the month before the iPhone 4's announcement — almost two and a half years after the iPhone's initial debut — that we listed our first deal on a current-gen iPhone (in this case, the iPhone 3GS) which Walmart had discounted from its list price of $199 to $97. It was a steep discount, but it also came at the end of the 3GS' life cycle, just weeks before the iPhone 4's debut.
The iPhone 4 saw a few dispersed deals during its life cycle (four in total), as did the iPhone 4S (seven deals in total). But it wasn't until the iPhone 5 that the frequency of deals picked up, with retailers offering a whopping 27 deals on the device. Deals came from Walmart, Best Buy, Fry's, and even from mobile carriers like Sprint. The once untouchable iPhone was now a part of the deal landscape.
Fast forward to the current iPhone 5s. Just six days after its debut, its price was slashed by 50%, a price point that previous generations wouldn't see until at least seven months into the phone's lifespan. The same can be said of Apple's "budget" smartphone, the iPhone 5c. Just six days after its debut, Sprint slashed its price to $0 with the purchase of a 2-year contract. It's been the first and only newly-announced iPhone to hit the $0 mark. And should you think the $0 offer was a fluke, that's a price the iPhone 5c has seen multiple times from both Sprint and Best Buy.
For consumers, this means that the iPhone, a device which for roughly two years went untouched by retailers, is now one of the most discounted Apple devices, with deals that are steep and frequent. As a result, it's a device you should never buy direct from Apple, as these days there's always an iPhone deal looming around the corner.
iPad Air Poised to Become the Cheapest Flagship iPad
While the iPad still reigns supreme in the tablet world, retailers are no longer afraid to discount the slate to drum up publicity and hype. In fact, the iPad Air dropped to an all-time low price for the iPad category just a month after its debut. If these trends continue, we may see even stronger discounts in the near future.
Unlike the iPhone, which saw few-to-no deals during its first years on the market, the original iPad saw some deals when it was first announced — albeit, not many. Eleven months into its life cycle, eBay slashed $50 off the $499 tablet. Two similar deals would follow in the weeks to come, but while it took the original iPad almost a year to see its first deal, the iPad 2 saw its first discount four months into its lifespan. Again, it was a modest discount, $10 off the $499 model, but that deal opened the floodgates for future iPad deals and the iPad 2 went on to see 24 discounts versus the original iPad's anemic three deals.
By the time Apple announced its Retina iPad (third generation), we were seeing iPad deals just a month after Apple's keynote. Following the short-lived 3rd generation iPad, the 4th generation iPad saw the most aggressive deals with prices tumbling to $440 just one month after its debut — the most aggressive discount we had ever seen for a just-released iPad. On the month before the iPad Air's announcement, the iPad 4 tumbled again to an all-time low of $400 making it the first flagship iPad to hit this price point.
Fast forward to the iPad Air and that tablet's first deal came in just 10 days after its announcement, which is the fastest iPad discount we've seen to date. A month later the iPad Air dropped to an astonishingly low price of $429, a price point previous generations wouldn't see until their final weeks on the market.
Today, finding the iPad Air at $450 or less isn't difficult. In fact, we've seen iPad Air deals at $450 or less each month since its debut. That's great news as it's slowly making $430 the new price norm for Apple's current tablet. (Note to buyers: this could mean we'll see very steep discounts on the iPad Air in September, which is typically the month before Apple refreshes its tablets.) But for now, if you don't see a deal, just wait a bit for the next $450 iPad Air deal. Though initially we had no choice, today there's no need to pay Apple's hefty $499 price tag for its iPads.
Unfortunately, iPad mini deals don't follow the same path. Both generations of iPad mini saw their first deals in January 2013 and January 2014, respectively, a full three months after Apple's announcement. Today, with the iPad mini Retina's higher price point, it's become even harder to decipher deal patterns on Apple's tiny tablet. That's not to say there are no deals available. The iPad mini Retina has since fallen to $350, but the deals are not as common or frequent as they are on the iPad Air. That said, your best strategy would be to jump on the first iPad mini deal you see or opt for the bigger iPad Air.
MacBook Air: Fewer Deals, Steeper Discounts
Apple's trendy ultraportable was introduced to the world at a heart-stopping price point, but has since dropped to more reasonable levels. And with more current generations, the strongest discount we've seen has gotten steeper, leaving the door open for future iterations of the MacBook Air to go even lower.
The original MacBook Air debuted in January of 2008 for $1,799. An astonishingly high price for what some users called just a "sidekick to another, more powerful Mac." On October of 2010, Apple relaunched its MacBook Air line with an even thinner model that touted a smaller 11" screen and lower $999 price tag. This entry-level MacBook Air redefined what ultraportables should look like and went on to see a plethora of deals from retailers.
In fact, the 11.6" 2010 MacBook Air (Core 2 Duo) and the 11" 2011 MacBook Air (Sandy Bridge) received discounts within 24 hours and five days of their announcement, respectively. Deals were frequent and plentiful as the 11" MacBook Air enjoyed the deal spotlight.
These days, MacBook Air deals are much steeper. In fact, for the first time ever, we saw a current-generation 11.6" MacBook Air hit the $800 mark. The 2012 MacBook Air reached that price seven months into its life cycle while the current 2013 MacBook Air achieved that price in just two months. For shoppers, that means jumping on the first major MacBook Air deal you see.
Bottom Line: Avoid the Apple Store at All Costs
We have nothing against the Apple Store. In fact, you could argue it has changed the way gadgets are sold in-store. But if you've ever wondered why it's breaking records with sales topping $10 billion, it's in part because, well, they don't believe in discounts. And on the rare occasion you find one, it'll be so insignificant that it won't make much of a difference. The real discounts are at Best Buy, Fry's, Walmart, and Micro Center, to name a few retailers.
Now we realize sometimes you can't wait for a deal to arrive, but again these days you don't have to wait long. An Apple deal is always around the corner and that means more money left in your pocket, which naturally you can save for next year's "it" gadget from Apple.
---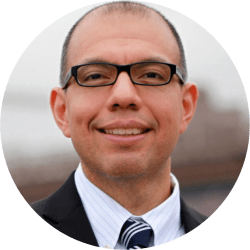 Contributing Writer
With over a decade of experience covering technology, Louis Ramirez has written for CNET, Laptop, Gizmodo, and various other publications. Follow him on Twitter at
@louisramirez
.
DealNews may be compensated by companies mentioned in this article. Please note that, although prices sometimes fluctuate or expire unexpectedly, all products and deals mentioned in this feature were available at the lowest total price we could find at the time of publication (unless otherwise specified).