Get Ideas for Everyone on Your List!

DealNews is here to help you make the most of this year's holiday season. Our gift guide offers need-to-know tips for buying presents this year, as well as our best gift ideas for men, women, kids, and tech lovers.
5 Tips for Holiday Gift Shopping in 2021
Do your shopping ASAP. Supply chain issues are leading to product shortages this holiday season. If one of your must-buy gifts is available — and at a great price, especially — you may want to get it right away instead of waiting. This especially applies to popular toys and electronics.
Make a list of alternative gift options. Write down a few different gift ideas for each of your recipients this year, in case your preferred item is sold out or won't arrive in time. When in doubt, consider eGift cards, subscription service memberships, and other digital gifts.
Include a gift receipt with each present. Your giftee who got three copies of the same video game will thank you!
Be careful with practical gifts. If your recipient asked for a robot vacuum, electric toothbrush, or other practical item, then feel free to buy it without hesitation. But you might want to steer clear of appliances if they're not on their list.
Remember the items that make your gifts work. Are you gifting a remote-control car? Make sure you include batteries as part of the present. How about a new smartphone? Then make sure you include a charging cable. You get the idea!
Ready to start shopping? Check out our roundup of the best holiday gift deals below.
Best DIY Gift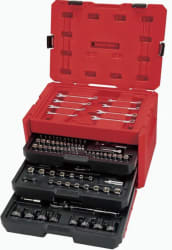 Craftsman 239-Piece Mechanics Tool Set
Store:
Lowe's
Price:
$99
Shipping:
Free shipping
Lowest By:
$21
From my perspective, there is quite frankly an intimidating number of pieces in this toolset but I am certainly no master of tools. No, the last time I used something that might be described as a tool was when I had to pry open a bottle of beer with the reverse end of a hammer because I forgot to buy a bottle opener. While I can't be trusted to give good tool related advice, the other good folk at DealNews dot com who discovered this deal and graciously shared it for all to save on, most certainly can be. So when they say this is filled with 1/4", 3/8", and 1/2" drive ratchets, sockets, wrenches, drive tool accessories, and specialty bits and is a low by $21, I would heed their words.
Best Men's Gift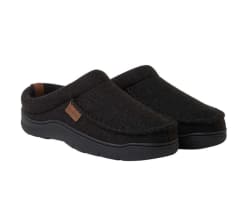 Dearfoams Men's Slippers
Store:
Costco
Price:
$24.95
Shipping:
Free shipping
Lowest By:
$37
Expiration:
December 25
What you need with five pairs of slippers is your business and yours alone. The point is, you can get five pairs of Dearfoams Men's Slippers for $25 at Costco via the wondrous magic of in-cart savings. There's free shipping too. You will of course be judged based on how many you keep for yourself versus how many you gift to others.
Best Tech Gift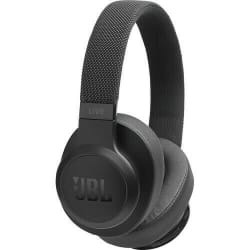 JBL Live 500BT Wireless Over-Ear Headphones
Store:
eBay
Price:
$39.95
Shipping:
Free shipping
Lowest By:
$20
JBL stands for Just Bringin' Lows because they've done exactly that with the JBL Live 500BT Wireless Over-Ear Headphones. They're within $3 of the lowest price we've seen and the best price we could find by $20, although it should be noted that most places charge $140 or more. They feature swiveling and foldable earcups, a built-in rechargeable battery, and up to 30 hours of playback. JBL founder James Bullough Lansing, although more of an engineer than a businessman, would surely be proud of such an agreeable value proposition.
Best Women's Gift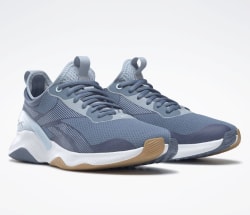 Reebok Women's HIIT 2 Training Shoes
Store:
Reebok
Price:
$42.48
Shipping:
Free shipping
Lowest By:
$42
Expiration:
December 7
For the lady who likes to run and undertake similar such exercise based activities, might we recommend the Reebok Women's HIIT 2 Training Shoes? Coupon code "SALE50" cuts 50% off, leaving a final price of $42.48. Free shipping also applies.
Best Kids' Gift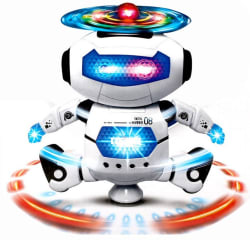 Santa's Favorite Toys at Woot
Store:
Woot! An Amazon Company
Discount:
Up to 55% off
Shipping:
Free shipping w/ Prime
Expiration:
December 18
I'm not sure how Woot (an Amazon company, lest we forget) was able to ascertain Santa's favorite gifts but apparently they did and the resulting toys have been discounted by up to 55% off. Personally, I think Santa has struck advertising deals with all of these brands at the worried insistence of his perpetually stressed accounting elf in an effort to finally stabilize his finances but that's just me. You can save on playsets, puzzles, ride-ons, a Frozen Bluetooth speaker, one of those questionably named LOL Surprise OMG dolls, and much more.
Best Budget Men's Gift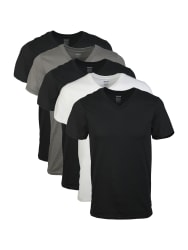 Gildan Men's V-Neck T-Shirt 5-Pack
Store:
Amazon
Price:
$11
.5
Shipping:
Free shipping w/ Prime
Lowest By:
$6
V good savings on V-necks are yours to pounce upon with this Gildan Men's V-Neck T-Shirt 5-Pack at Amazon for $11.50. That's $2.30 per V-neck and a savings of $6. Some might say that those are viewtiful savings. Others might say such blatant misuse of the letter "v" hasn't occurred since 2010 video game VVVVVV. But most would simply look upon this stupidity, shake their heads in dismay, and sigh – wishing there was no text attached to this great deal at all. Who could blame them?
Best Budget Women's Gift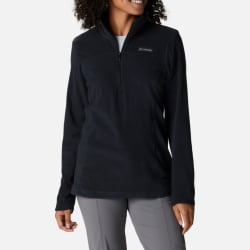 Columbia Women's Lake Aloha Half Zip Fleece Pullover
Store:
Columbia
Price:
$19.99
Shipping:
Free shipping
Lowest By:
$30
This half zip fleece from Columbia is more than half off but its receiver doesn't have to know that. No, instead you'll make sure they think you paid a full $60 for it by inserting clever subtle hints into the natural flow of conversation. "Wow, imagine someone bought you a Columbia Women's Lake Aloha Half Zip Fleece Pullover at full price. What an excellent person they'd be. Oh, this? That's just a completely unrelated and not at all forged receipt. Feel free to look at it if you like though. Weird, the price has been underlined in red several times."

You are a master of understated interpersonal manipulation.
Best Gift for Advent Calendar/Pringles Super Fan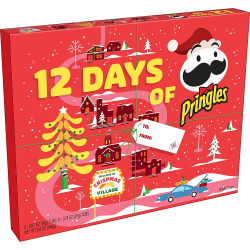 Pringles 12 Days of Christmas Advent Calendar
Store:
Amazon
Price:
$13.29
via Subscribe & Save
Shipping:
Free shipping w/ Prime
Lowest By:
$1
The Venn diagram overlap of folks who enjoy both advent calendars and the potato based stackable goodness of Pringles is probably bigger than you think. Probably. You can save a buck on this at Amazon by opting for Subscribe & Save. Plus, it's got Julius Pringles in Christmas garb which is always nice to see.