Tips
Available in Rosewood at this price.
Features
measures 43" Wide x 38" High x 23.5" Deep
Model: WS7500RB
↑ less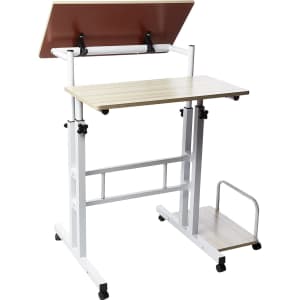 It's $25 under our June mention and the lowest price we've seen. (It's the best price we could find today by at least $3.) Buy Now at Amazon
Tips
It's available at this price in White.
Features
adjustable height
4 locking wheels
Model: SDROLL-WHT
↑ less