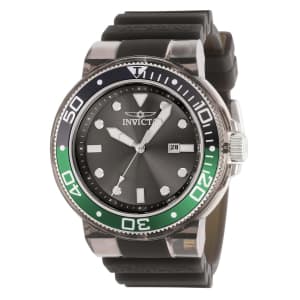 Invicta Stores · 1 wk ago
Shop now
free shipping w/ $149
more
Tips
Pictured is the Invicta Men's Pro Diver Anatomic Watch for $24.90 (low by $40).
Shipping adds $9, or is free with orders of $149 or more.
↑ less
Find discounted watches on sale from the most popular brands. We list great deals on luxury and designers watches at discount.
Don't miss a single chance to save. Here are more Watches discounts.