What's the Best Time to Buy a Washer and Dryer?
You'll generally have good luck finding discounts around big shopping holidays, but you could score a good deal outside of those events, as well.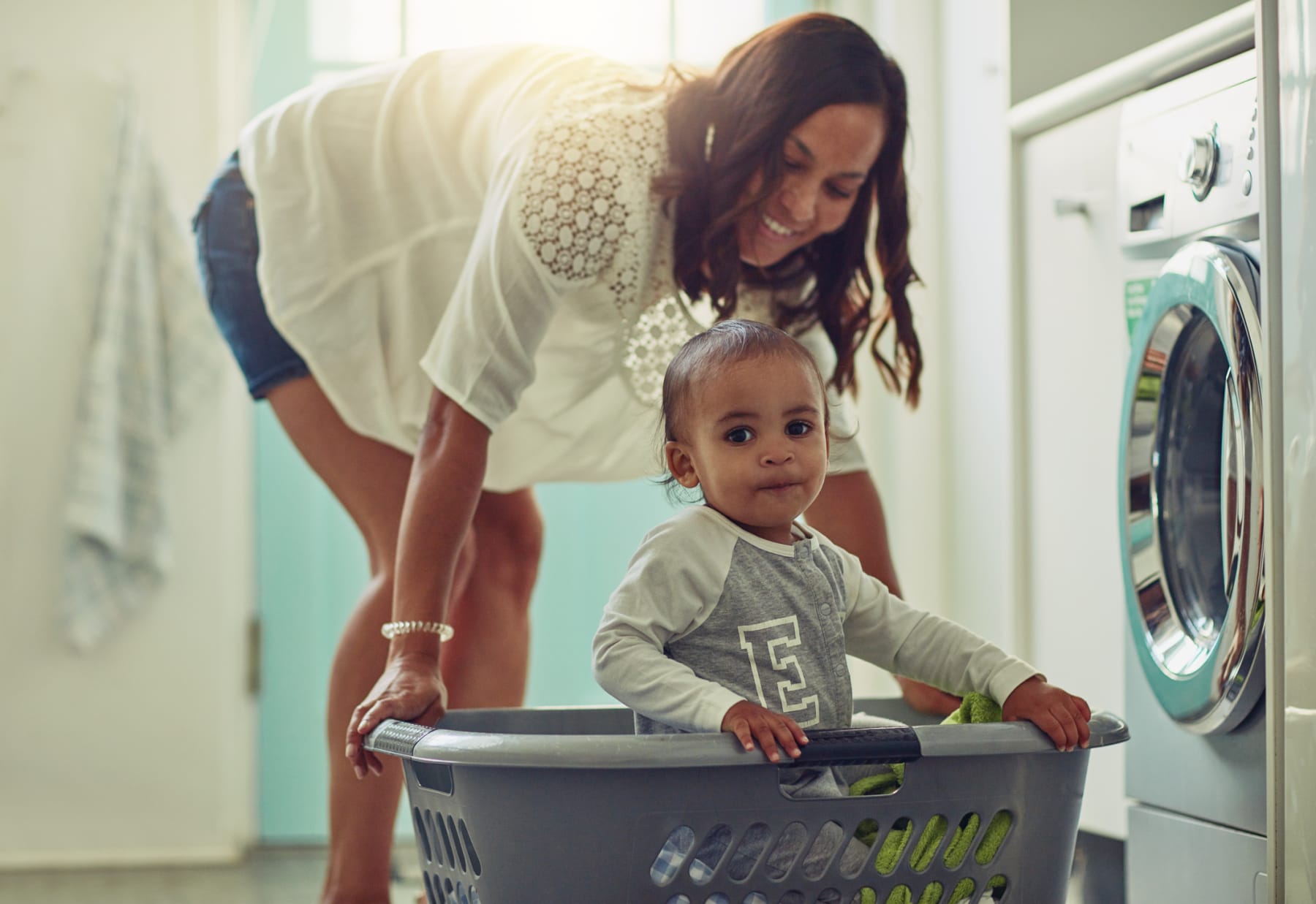 When it comes to buying big-ticket items, you don't want to pay full price. One of the most disappointing scenarios is when you buy an expensive item and it goes on sale soon thereafter. But short of being psychic, what can you do to keep this from happening?
The truth is that there are ideal times to purchase most products, including washers and dryers. If you're in need of new laundry machines, check out our guide below on the best times of year to buy a washer and dryer, the discounts you can expect, and general tips for shopping.
What's the Best Time to Buy a Washer and Dryer?
Presidents' Day
Presidents' Day is the first big shopping holiday of the calendar year, falling annually on the third Monday of February. It offers an excellent opportunity to shop for a variety of big-ticket items, including mattresses, furniture, and large appliances. And of course, washers and dryers show up in many of these large appliance sales.
SEE ALSO: What's the Best Time to Buy a Fridge?
Watch for stores like Home Depot to offer modest discounts of up to 20% or 30% on laundry appliances around this time. However, keep an eye on other retailers, as well. Around Presidents' Day 2021, for example, Amazon had a deal on a Costway electric dryer, while Sam's Club featured a Samsung dryer and top-loading washer for around $1,250. Check out manufacturer websites, too. Samsung itself offered up to 29% off select washers and dryers around Presidents' Day this year, and Wayfair offered a portable washer-dryer combo for only $159.
Memorial Day
Memorial Day is another holiday populated with sales from a variety of retailers. It falls on the last Monday of May each year, and much like Presidents' Day, it's a good time to find a discount on mattresses, furniture, and large appliances, amongst other items.
During this holiday weekend, watch for Home Depot and Best Buy to offer savings on thousands of items, including large appliances. There's a good chance Lowe's will participate, as well, but with all of these stores, specific discounts can be hard to pinpoint. Often they have so many items on sale that it's easier to just check out their advertised savings. That being said, it's pretty common to see retailers offering up to 35% or 40% off select large appliances during these events.
Labor Day
If there's a particular brand of washer or dryer you want to purchase, Labor Day is an excellent holiday to check for sales. Note that Labor Day sales can begin early — around mid-August, in fact — and can last through mid-September, so you'll want to look long before the holiday begins.
If there's a particular brand of washer or dryer you want to purchase, Labor Day is an excellent holiday to check for sales.
Last year, we saw Samsung take up to 35% off a variety of washers and dryers, among other appliances. Other than that specific brand, you can look to the usual suspects when it comes to sales from retailers. For instance, Home Depot took up to 53% off appliances during its Labor Day sale in 2021. And Best Buy didn't have a specific category-wide discount, but it did cut prices on big brands like Samsung, LG, and Whirlpool. Of course, Lowe's will likely get in on the action, as well, and should offer savings comparable to those at Home Depot.
Black Friday (Sometimes)
Black Friday is probably the one time of year when you can expect to find deals on practically anything you want, but that doesn't mean they'll always be the best. And it might be harder to find significant savings on large appliances. Additionally, the bigger savings may come as part of "buy more, save more" promotions, and when you're purchasing large appliances, those prices can add up fast.
Watch for Best Buy to offer discounts on appliances during its pre-Black Friday sales, as well as during the event itself. Home Depot will almost assuredly have a sale, too, and could offer savings of up to 50% off. Also keep an eye out for Lowe's to have similar promotions.
What makes Black Friday more promising than other shopping holidays is the fact that more stores tend to participate compared to other times of year. For instance, if you're shopping around this time for a washer and dryer, you can look to stores like Wayfair; it took up to 75% off for its Cyber Monday sale last year. Specialty retailers have their own sales, too. They include AppliancesConnection, which took up to 20% off during Black Friday 2021, and AJ Madison, which knocked up to a whopping $3,000 off select packages or $1,300 off individual items.
During Random Sales
If we've learned anything, it's that retailers can have sales at any time for any reason. Because of that, you'll want to keep an eye out for random sales throughout the year, as well as during those holidays mentioned above.
SEE ALSO: What's the Best Time to Buy a Mattress?
One way to simplify this task is to sign up for newsletters from your favorite retailers. That way, you'll be one of the first to hear when a sale goes live, and you can check out the savings to see if they're worth it. Don't have a particular store in mind? Consider creating deal alerts, as you can customize them to be as specific or vague as you want. Then, when we list a deal that fits those parameters, you'll receive a notification.
More Tips for Buying Washers and Dryers
Measure, Measure, Measure
It can be easy to fall in love with a new appliance, especially when you're getting ready to upgrade. However, before you decide to purchase a new washer and dryer, you should measure the space they're going into. And while you're at it, measure again. And then just once more, to be safe.
This is especially important if you're having the machines delivered, as the last thing you want is to have them show up and then learn they won't fit where they need to. Before you even start shopping for washers and dryers, be sure to measure your space so you know what will fit. Don't forget to allow space for doors to open, as well, if you're planning on front-loading machines.
Read Washer and Dryer Reviews
If you have a washer or dryer model in mind, you should take the time to read user reviews, plus reviews on sites like Washers & Dryers 360. In fact, checking out reviews is a good step to take before making any big-ticket purchase. These are where you'll find out about issues such as parts failing after a certain amount of time, or mold growing in the fabric softener dispenser and therefore contaminating clothing in the wash.
User reviews are where you'll find out about issues such as parts failing after a certain amount of time.
If you see several reviews mentioning the same problems, it may be an indication you should look at other models. Alternatively, just having a heads up may mean you're better prepared if you should run into the same issues down the road.
Learn About the Different Features
If you've never had to purchase a washer and dryer, you may be surprised at just how many features they have now. Before deciding what brand and model to purchase, it's a good idea to read up on things like how high-efficiency models compare to traditional ones, as they can require different maintenance.
Also look at washers that use agitators as well as those that use impellers. Agitators are probably what most of us remember from our childhoods, while impellers are usually front-loaders that roll clothing around in a drum. Both of these types can be useful — it really just comes down to what your personal laundry situation looks like.
One other aspect to consider when looking specifically at dryers is whether you want or need a gas or electric dryer. If you have a choice, it's important to note that gas dryers are typically more expensive than electric ones upfront. If you don't have a choice, then it's a good idea to make sure your budget reflects that.
Need a new washer or dryer now? Check out all the best washer and dryer deals currently available!
---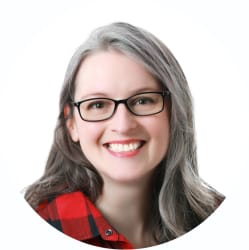 Senior Staff Writer/Consumer Analyst
Julie's work has been featured on CNBC, GoBankingRates, Kiplinger, Marketwatch, Money, The New York Times, Real Simple, US News, WaPo, WSJ, Yahoo!, and more. She's extolled the virtues of DealNews in interviews with Cheddar TV, GMA, various podcasts, and affiliates across the United States, plus one in Canada.
DealNews may be compensated by companies mentioned in this article. Please note that, although prices sometimes fluctuate or expire unexpectedly, all products and deals mentioned in this feature were available at the lowest total price we could find at the time of publication (unless otherwise specified).