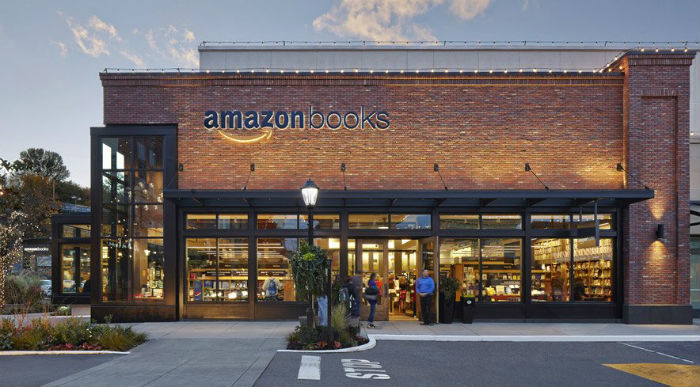 The company that has been charged with putting bookstores out of business has opened its own.
Amazon opened its first brick-and-mortar bookstore, Amazon Books, on November 3 at University Village in Seattle. The store stocks between 5,000 and 6,000 books, selected based on customer ratings on Amazon.com, among other factors. Amazon devices, such as Kindle eBook readers and Fire tablets, are also available for shoppers to try out.
Rumors about Amazon opening a physical store have persisted for years, and now that it has finally happened, some are calling the company "a complete retail brand."
What Is the Store Like?
Prices at Amazon Books are the same as those found on the company's website. The store is arranged differently than traditional bookstores, with covers facing outward and cards detailing Amazon reviews and star ratings. Consumers have the option to buy books in store, or purchase them the traditional Amazon way: online.
While the bookstore is currently an experiment, if it's successful, Amazon may open more stores elsewhere, The Wall Street Journal reports.
Readers, are you excited to see Amazon open a physical bookstore? Would you shop at one? Or do you prefer to shop from home on Amazon.com? Sound off in the comments below!
---