The Best Video Game Deals

The best of the best when it comes to video game deals, cheap consoles, and discounted accessories are gathered here, in one convenient roundup.
Best PlayStation 5 Deal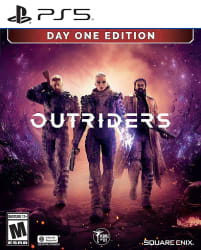 Outriders Day One Edition for PS5
Store:
Amazon
Price:
$19.99
Shipping:
Free shipping w/ Prime
Lowest By:
$8
If the prospect of both looting and shooting appeals to you, Outriders for $20 for PlayStation 5 might be similarly appealing. Such is the price Amazon is currently offering it for, which is $8 below our prior mention from August and the lowest we've seen it for yet. Plus, there's sick weapons made from bones to be had.