Blame It on the Rain: Your Complete Guide to Hunter Boots
Want to make a splash in a new pair of "wellies"? We help you pick the sizes and styles that will suit you best.
In the decade since Kate Moss made Hunter Boots fashionable, the brand has become nearly synonymous with rain boots for many. Hunter Boots was established as the North British Rubber Company in 1856, decades after the Duke of Wellington commissioned a shoemaker to modify his Hessian-style boots. The resulting boots were later nicknamed "wellies" and made of rubber instead of leather.
The Duke made his mark in history not only as a war hero in the Battle of Waterloo against Napoleon, but also as a sartorial hero for his commitment to creating a boot that was both practical and fashionable. His boots have had a lasting impact on both fronts, keeping troops' feet dry in World Wars I and II, and showing up on the fashionable feet of Princess Diana and countless celebs.
Today the retail price is about $140 to $215 for a pair of Hunter Boots. When buying a wardrobe investment piece — something you'll spend some money on upfront and then keep in your closet for a long time — it's important to select the right fit and style. Read on to learn how you can meet both of those requirements. And don't forget to check out our guide to getting the perfect price.
SEE ALSO: Save Big on Hunter Boots With These 2 Tips
10 Features to Consider When Buying Hunter Boots
Sizing: Try Before You Buy
Hunter Boots are available only in full sizes, and they also tend to run big. Kelly Larkin, founder of fashion blog Kelly in the City, says if you're in between sizes, go half a size down. (For example, a size 7.5 would probably be a 7, though she says a size 7 would be true to size.) Others say they've had to buy a full size smaller, so try the boots on first, if possible. When buying online, look for free shipping and returns (which the Hunter US site has), or pop into a local retailer that sells Hunter Boots to find a good fit.
Fit Variations: Adjustability and Slim Fits
Made for those with wide, muscular calves, adjustable-back boots have a strap that can be let out for comfort, as well as pulled tighter to keep out the rain. Huntress rain boots are shorter and have a wider calf area, as well as a side strap.
While some straps are for adjustability, others (like those on the Tour boots) are for decorative purposes. To check before buying, use the "adjustable" filter on the Hunter website.
Among Hunter's more recent offerings is the "refined" style, with a slimmer silhouette in the leg and a reduced curve of the toe. This style is available in original gloss and matte, as well as a dual-color version with a back strap. All of these versions have tall and short options.
Height
If you're on the short side — say, around 5 feet 2 inches — the regular or "tall" boots might end up hitting your knees when you walk. Also keep in mind that the height of the boots increases along with the size, and various styles have different heights. (For example, the original tall gloss boot is 14.8-15.9 inches high, while the Women's Original Refined Back Strap Rain Boot is 18.1-18.9 inches.)
SEE ALSO: How to Get Comfortable, Affordable Women's Shoes That Last for Years
The short styles — 9.6-11.2 inches or 13.4-14.2 inches tall, for instance — may be a better fit. For an even shorter option, there's also the Chelsea ankle boot.
Finish (Gloss vs. Matte)
Most styles are available in gloss or matte finishes. Note that the boots might develop a white film, protective particles released by natural rubber that can be removed with a damp cloth. Hunter recommends its boot shine and rubber buffer for keeping the boots in their best condition. Larkin uses olive oil on a paper towel to keep her boots glossy.
Portability
Lugging around sturdy rain boots once the sun comes out takes effort and bag space, so Hunter makes a Tour style. Since they're fashioned out of flexible rubber, the boots can be rolled up and easily packed — often in an included Hunter drawstring bag — for travel.
Fashionableness
In addition to the refined fit, Hunter Boots offers other colors and styles for the fashion set. From the Festival collection — a nod to Kate Moss' boots at a muddy Glastonbury Festival in 2005 — the Haze boots have an ombre effect. One Haze boot, for example, deepens from a sky blue at the top to an almost navy blue at the sole.
SEE ALSO: 8 Changes That Will Rock the Way You Shop Fashion
Among the latest styles are the nautical-inspired Buoy Stripe boots, available in short and tall wedges or in a short style with a heel. Other fashion options include the biker boot and even chunky-heeled boots — still waterproof.
Winter Readiness
If you've worn Hunter rain boots on a day when rain turns to sleet, you know the boots don't have the best traction for slippery ice. And even when lined with Hunter Boot socks, they're not very warm. For winter, you can get a few lace-up styles lined with shearling or fleece, with soles designed to provide traction.
Riding Needs
The Duke of Wellington by Hunter Field collection, which includes equestrian boots for both men and women, had its launch celebration last year at Apsley House, the London home of the first Duke of Wellington. The neoprene- or leather-lined boots have spur rests, special soles for riding, and an antibacterial layer on the footbed.
Men's Options
Men have many of the same style options as women. Among them are the original rain boots in tall, short, and Chelsea styles (including a Buoy Stripe version) and riding boots. However, the men's selection has more lace-up styles.
Socks
To make the boots a little warmer and more comfortable — not to mention snug, as they run big — Hunter has special socks designed to fit inside their boots. Many of the socks fold over to add a pop of color, and come in cable and cardigan knit designs (about $40-$50 retail) and fleece ($30 retail; $25 for kids' boot socks). Some socks fit inside the boot if you don't want the fold-over option. Just get the right size for your particular boots.
Readers, what do you think of Hunter Boots? If you've purchased them, what style did you go for, and how have they held up? Let us know in the comments below!
---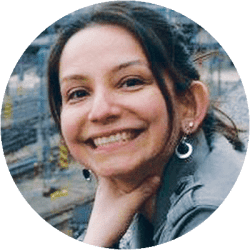 DealNews Contributing Writer
Josie Rubio was a Brooklyn-based freelance editor and writer, who interviewed everyone from Britney Spears to ghost experts during her lengthy journalism career. She visited five continents, and loved to write about travel, food, nutrition, health, gardening... and pretty much everything.

Note: Josie Rubio died on December 3, 2019.
DealNews may be compensated by companies mentioned in this article. Please note that, although prices sometimes fluctuate or expire unexpectedly, all products and deals mentioned in this feature were available at the lowest total price we could find at the time of publication (unless otherwise specified).