Money Does Grow on Trees: How Planting a Tree Can Save You Money
Earth Day is coming up, and being green can save you some green too. In fact, a healthy, mature tree in your yard can add between $1,000 and $10,000 to the value of your home.
You may have forgotten to make plans to celebrate Earth Day on April 22, but you're probably always looking for ways to decrease your household budget or increase your property value. Did you know you can do both at the same time?
You've probably considered lots of indoor renovations to invest in long term expenses, but what about the humble front lawn and backyard? A tree is not only a beautiful addition to any home and an important part of a healthy environment, it can also be an affordable way to save some green of your own.
New homes, regardless of their size and design, tend to look a bit naked until trees grow tall enough to frame the yard. But, planting trees shouldn't be haphazard. Landscapers and homeowners alike should consider the size, shape, and growing habits of regional tree types, as well as how trees can enhance the value of a home. In fact, according to the Council of Tree and Landscape Appraisers, a healthy, mature tree can add between $1,000 and $10,000 to the value of a home.
A Tree Can Save Money on Heating and Cooling Costs
Did you know that a good "shade tree" can dramatically impact a home's air conditioning requirements by blocking direct sunlight in the summer? The American Power Association estimates that effective landscaping can reduce a home cooling bill by up to 50%.
Likewise, in winter, well-positioned trees (especially Evergreens) can help block the wind, cutting heating costs by 20% to 50%. Other benefits of a tree-lined property include keeping erosion in check by virtue of trees' extensive roots, although you're unlikely to appreciate the value of this service like you might from the energy savings. Trees also absorb carbon dioxide, converting it to oxygen: mature trees alone put out more oxygen than one adult human consumes.
Landscaping Tips: Choosing the Right Tree for Your Home
Not every tree will thrive in every location, as the nation is broken up into hardiness zones designated by climate. An Eastern Redbud, for example, won't thrive in Florida, and you don't want to plant a Live Oak in Minnesota. Then there are deciduous and coniferous trees: the former drop their leaves in the fall and the others are commonly referred to as evergreens, and each have their merits.
Evergreens are extremely practical if you're a low-maintenance homeowner. Sycamores, on the other hand, drop bark and leaves the size of pie pans. Chinese Elm (deciduous) regularly drop whole branches; some sweet gum trees drop spiked balls that can be maddening to pick up. There are, however, trees like the Thornless Honeylocust that have leaves too tiny to rake and small enough that they can be left on the grass to decompose over the winter, unless you're particular about your lawn.
Consider the Size of Each Tree You Want to Plant
An average, 20-foot tree may look out of place as a prime front-yard tree. Likewise a 75-foot monster like a Yellow Buckeye might skew the proportions of a smaller home. Also, it's imperative to note the the mature size of any tree before planting. You'll also want to consider the shape of a planted tree (i.e. rounded, conical, or horizontal) and what will most flatter your property.
Consider the Tree's Root Habits
This is especially important if you're planning on planting near to a sidewalk or driveway. Notably, the Silver Maple is notorious for shallow roots that pop up all over the lawn and thrust cracks through asphalt and concrete. Moreover, if you live in an urban area, your city government may prohibit certain tree varieties that are brittle and frequently fall on power lines in strong wind. Also a concern for city dwellers is a tree's ability to stand up to urban pollution, including air pollution and salt runoff from snow and ice removal.
Know What Tree Types Are at Risk in Your Area
To avoid any future heartache resulting from a sick tree, you can check your local County Extension Service to see what varieties are prone to tree diseases in your area. Over the years, many magnificent trees have unfortunately given in to disease, like the once-ubiquitous elm that succumbed to Dutch Elm disease. At present, the Emerald Ash Borer is making mincemeat of the nation's ash tree supply.
Planting a tree on your property is not a casual chore. While it requires research and deliberation, choosing the right tree can eventually make a huge difference in the value of your property. Additionally, you'll be looking at it for many years to come, so why plant one that will turn out to be an ugly aggravation? Rather than making a hasty decision, decide carefully so you can add a green companion to your home that you'll come to treasure. Luckily, there's still plenty of time to get it planted before winter arrives.
---
Related DealNews Features: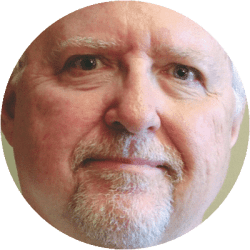 Contributing Writer
Tom Barlow is a freelance journalist specializing in lifestyle and consumer issues. In addition to DealNews, his writing has appeared on many websites, including Forbes.com and Aol's DailyFinance.com.
DealNews may be compensated by companies mentioned in this article. Please note that, although prices sometimes fluctuate or expire unexpectedly, all products and deals mentioned in this feature were available at the lowest total price we could find at the time of publication (unless otherwise specified).