Colder temperatures are starting to creep in, and while there are plenty of reasons to love brisker days and chilly nights, one downside is how dry everything feels. But our roundup of the week's best household item deals has you covered. Score humidifiers perfect for all size spaces, to keep your living areas feeling comfy all season long.
Housmile 20-oz. Cool Mist Humidifier
Store: Amazon
Price: $19.79 via code "M5AIEACG" EXPIRED
Shipping: Free shipping
Lowest By: $19
Expiration: November 21

This ultrasonic cool mist humidifier is a handy item that belongs on your nightstand. If you wake up feeling dried out in colder weather, this humidifier will have you feeling more refreshed every morning. It's has a 20-oz. capacity, and you can add your favorite essential oils to scent your room with your favorite aromas. Try adding lavender oil to it for a more relaxing sleep, or orange for an invigorating feeling during your yoga sessions. It works as an aromatherapy diffuser, humidifier, and night light, so you'll even have gentle light if you have to get up in the middle of the night.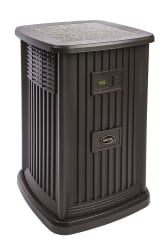 Essick Air Whole-House Digital Humidifier
Store: Zoro
Price: $105.22 via code "PRP4WNTR" EXPIRED
Shipping: Free shipping
Lowest By: $3
Expiration: October 31

Keep your home feeling comfortable with this whole-house digital evaporative humidifier. The Espresso color and stylish design ensure it fits with most styles of decor. You'll save $3 with this deal, but most retailers charge at least $130. This pedestal-style humidifier covers medium-sized homes up to 2,800 square feet and features nine fan speeds, up to a 60-hour runtime, and a natural tile top-surface insert (which is interchangeable with other 12x12" tiles).




Seneo Ultrasonic Humidifier with Diffuser
Store: Walmart
Price: $22.99 EXPIRED
Shipping: Free shipping
Lowest By: $22
Expiration: November 14

Moisturize and refresh the air in your home to prevent sinus issues and more. The Seneo Ultrasonic 1.3L humidifier is a stylish piece that looks great in any room. Plus, it has an oil diffuser, so you can infuse the air with your favorite scents. It's quiet, so it won't distract you, whether you're sleeping, working, watching TV, or even doing yoga. At its highest setting, it can run up to 6 hours continuously. It features automatic shutoff and LED light.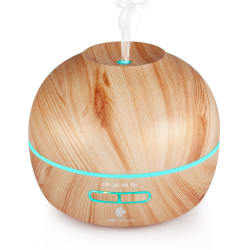 MiroPure Essential Oil Diffuser Humidifier
Store: Amazon
Price:

$18.74

via code "EBWUNK3N"
Shipping:

Free shipping via Prime


Lowest By: $31

This humidifier is so quiet and gentle, it's ideal for any room in your house, including the nursery. Since it also functions as an essential oil diffuser, it's an easy way to spread your favorite scents throughout the room. Mix up your favorite blend to match the season, or add eucalyptus to help combat stuffy noses for anyone suffering from a cold. It features a 300ml tank, color-changing LED, four timer settings, and auto-shutoff.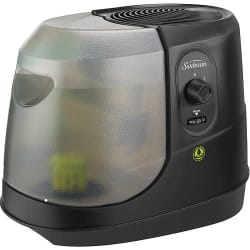 Sunbeam Cool Mist Humidifier
Store: eBay
Price: $20.62 EXPIRED
Shipping: Free shipping
Lowest By: $13
Expiration: November 14

Ensure a more comfortable, moisturized home with this Sunbeam Cool Mist Humidifier in Black or White. It features a triple-layer filter enhanced with Arm & Hammer Baking Soda, filter check monitor, and compartment for aromatherapy tablets.

Need it sooner? Walmart offers it in Black or White for $21.44 with in-store pickup.