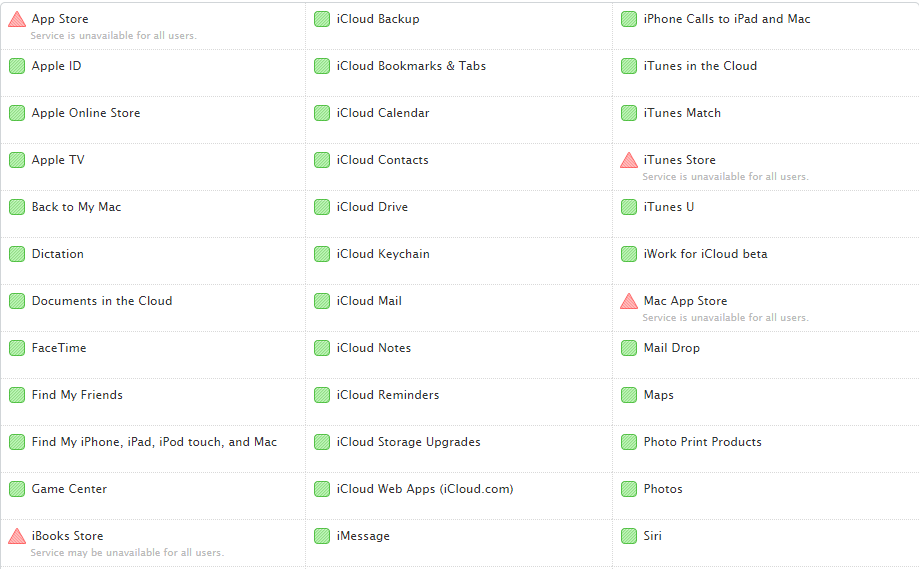 No, you're not having connectivity issues: Apple has confirmed on its service status dashboard that the App Store and iTunes are "unavailable for all users," with iBooks listed as possibly unavailable for all users.
The issues reportedly began around 5am EST. Users have been able to access the stores, but not purchase anything.
ZDNet estimates that the tech giant loses $2.2 million every hour that the sites are down; which means as of noon, they will be an estimated $15.5 million in the hole. Coming just a day after Apple's high-profile Apple Watch and MacBook event, traffic to their sites today might have been even higher than usual.
We will update this store as more information becomes available. In the meantime, bookmark those awesome app deals to download later.
Update 2:45pm: Apple issued a statement to CNBC, saying the problem was caused by "an internal DNS error."
Update, 5:00pm: It's back!
---
Related DealNews Features: