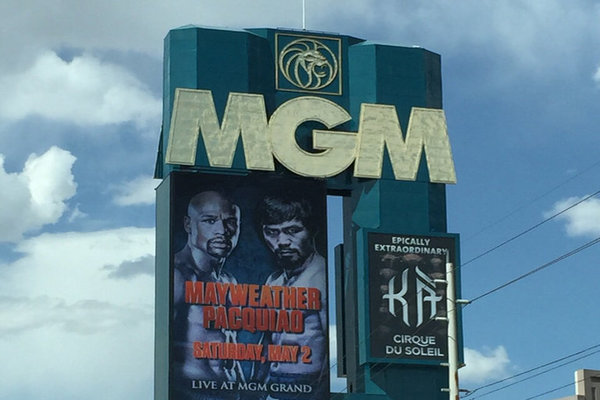 On May 2, the MGM Grand in Las Vegas, NV, will host one of history's most epic boxing matches. America's Floyd Mayweather takes on Manny Pacquiao of the Philippines and their bout is set to make sporting history as the largest payout for a single sporting event ever, grossing over $300 million. (Mayweather is said to be pocketing a cool $180 million.)
Plus, the fight is set to become the most expensive pay-per-view event in history and it goes without saying that the tickets are also the priciest sports tickets ever sold. Simply put: $$$.
If you're considering a trip to Sin City for the big fight, first let us warn you that the cheapest ticket we could find weighed in at about $3,000 from Ticket Network. MGM is also showing the fight on closed-circuit TV at 10 of their Las Vegas properties like the Luxor and Mandalay Bay, but these tickets sold our pretty promptly and are now commanding about $800 on the secondary market.
Go to Vegas for the People Watching and Atmosphere
For the majority of people heading to Vegas this weekend, the allure is not in the fight itself, but in being there with the everyone-who's-anyone coming to town for the event. World-class DJs, celebrity chefs, entertainment glitterati, and famous sports stars will all be in town to party this weekend, just to name a few.
Whilst being part of the in-crowd might be fun, it comes at quite a cost: Vegas is ramping up prices on everything this weekend. Even hotels miles away from the action on the Strip are upping their rates by an average of 200%. However, there are some more affordable options out there.
Making Your Buck Go Further
Although there's no doubt you will be paying more than usual to stay in Vegas this weekend, there are still deals to be had. Check out our deals below to save money on your flights, hotels, and entertainment. Just because you're going to Vegas for a fight doesn't mean your wallet has to take a beating!
---