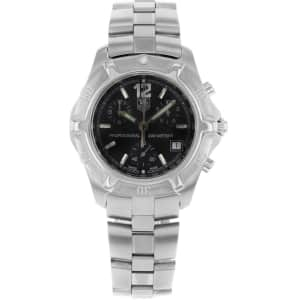 up to 30% off
free shipping
Stopwatches from the high-end brand start from $682, men's from $819, and women's from $828, with over 300 choices on offer. Shop Now at eBay
Tips
Pictured is the Used TAG Heur Men's Professional 2000 Watch for $818.99 (low by $180 for new model).
↑ less
VMInnovations · 11 mos ago
Save on open box, used, and as is items
↑ less
Want to know the moment we post a great deal on Store Events?
Create an Alert
Don't miss a single chance to save. Here are more Store Events discounts.