Expired Offers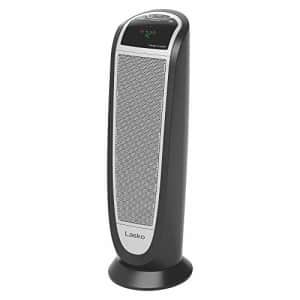 Features
Brand New in box. The product ships with all relevant accessories
Model: AX-AY-ABHI-54815
UPC: 046013769527
↑ less
Expired 3/26/2021
Published 11/19/2020
Verified 3/26/2021

Popularity: 3/5
Related Offers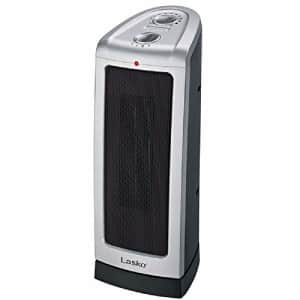 Lasko Electric Oscillating Ceramic 1500-Watt Tower Heater, High Heat, Low Heat, Programmable
Features
Built-in handles for easier lifting and carrying, easy mobility with inboard handles
3 quiet settings, PLUS Auto (programmable thermostat controlled), Low heat, High heat
Built-in safety features, including overheat protection and cool-touch housing
1500 watts of comforting warmth, E.T.L. listed safety
Sold as 1 Each
Model: Lasko 1500 Watt Ceramic Tower Heater
UPC: 971473177493, 799665008093, 726541661448, 798753209664, 689279892457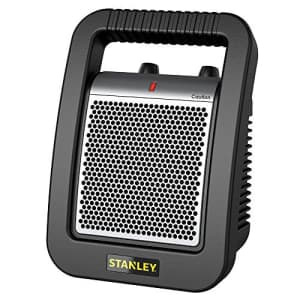 Lasko 675945 Stanley Ceramic Utility Heater, 12-Inch
Features
1500-watt portable ceramic utility heater with easy-grip handle
Quiet operation; user-friendly control knobs; low, high, and fan-only mode
Self-regulating ceramic heating element; automatic overheat protection, ETL listed
Adjustable thermostat maintains set comfort level; ETL-listed
Takes up almost no space at only 11.75" tall
Model: 675945
UPC: 100177257495, 809385661178, 168141466281, 763615771870, 885251786374, 172302691993, 999991473729, 046013762696, 805100139717, 808111674925, 460137626960, 809186266183, 163120558131, 807030490708, 801049933508, 680806809184, 804066559751, 701184728697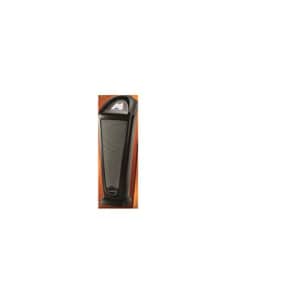 Lasko ceramic tower heater with remote control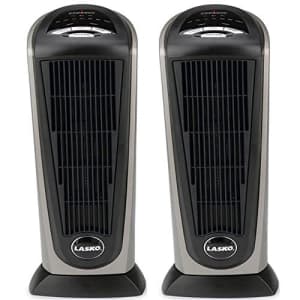 Lasko 751320 Ceramic Tower Heater with Remote Control (2-Pack)
Northern Tool · 9 mos ago
Heater Sale at Northern Tool
Save on heaters, stoves, and fireplaces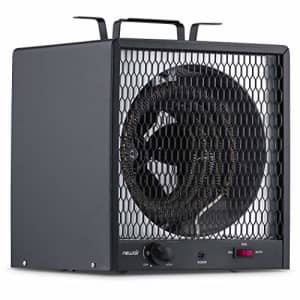 NewAir G56 5600W garage heater
Features
[POWERFUL FAN FORCED HEATING] - With 5,600 watts of heating power, this electric garage heater packs a punch. It's strong enough to warm up to 600 square feetperfect for a two-car garage or a 24x24 workshop or shed.
[RUGGED EXTERIOR BUILT TO LAST] - Black powder coated finish protects against scratches and scuffs, making this sturdy steel-bodied heater perfect for garages, workshops and light industrial environments.
[THERMOSTAT & AUTO-FAN TEMP CONTROL] - Set the temperature you want. Once the space has reached the ideal temperature, the fan will automatically kick-in as needed to keep your workshop warm. Its that easy to get the heated working environment you need in winter.
[PORTABILITY FEATURES FOR FAR-RANGING HEAT] - Take advantage of 2 portable features: the cord wrap and carry handle. Together they make it easy for you to position or move your heater to the most ideal place in your garage, workshop, or shed.
[SAFETY FEATURES FOR PEACE OF MIND] - This UL-certified heater has an automatic shut-off function that prevents overheating. The outer construction stays cool after use to ensure safety for you and your space.
Model: G56
UPC: 773490831583, 854001004396, 773822108383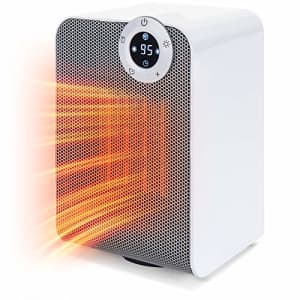 Best Choice Products 1500W Portable Compact Oscillating Desktop Space Heater for Home, Office
Features
VERSATILE DESIGN: Great for home or office use, this compact oscillating space heater keeps any personal area comfortable, doubling as a fan to cool you off in warmer spaces
OSCILLATION FUNCTION: Device allows you to keep a wider area heated or cooled with its oscillation function, while the easy-to-read digital screen and touch-buttons also let you control its power, timer, and more
TIMER & ADJUSTABLE THERMOSTAT: A set of precise digital thermostat settings allows users to personalize time and temperature, designed with a 12-hour timer and warmth levels between 50 degrees F and 95 degrees F, as well as a fan only option
BUILT-IN SAFETY MEASURES: Quickly cools down in just 30 seconds when turned off; Strategically designed with a tip-over switch to automatically shut the device off if it falls, as well as a water-resistant body, overheat protection, and convenient carrying handle
CERAMIC HEATER ELEMENTS: This space heater is quick to warm up, producing an abundance of long-lasting heat in only 3 seconds without open coils; OVERALL DIMENSIONS: 6.5"(L) x 6"(W) x 9.75"(H)
Model: SKY5132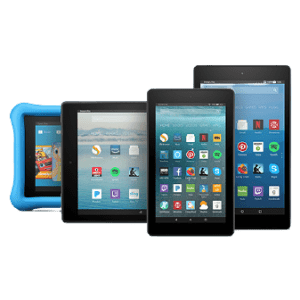 Amazon Fire Tablet Trade-In Discount
Tips
20% off any of the current generation Fire tablets will be applied to your account.
Once accepted, an Amazon.com Gift Card equal to an appraised value of your old tablet.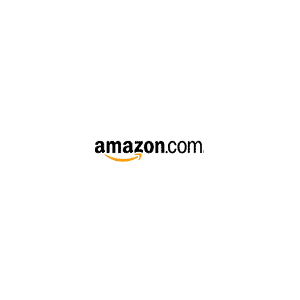 Amazon Subscribe & Save Coupons
Clip & save up to 30% off
Tips
Get extra savings on a selection of products using the clip coupon for the first order combined with the standard discount for checking out via Subscribe & Save.
Lasko 5309 Electronic Oscillating Tower Heater, Digital Controls
Features
Easy-to-use electronic thermostat
Widespread oscillation
Versatile size for table or floor use. Adjustable thermostat
3 quiet settings: High heat, Low heat & PLUS Auto (programmable thermostat controlled)
Model: 5309
UPC: 885131264589, 031111323306, 110326094468, 971473177509, 804904235830, 807320211426, 151903000694, 460137662500, 804067732184, 885131222480, 682276010466, 046013766250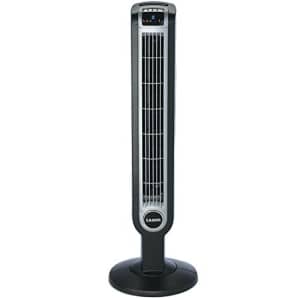 Lasko 2505 Portable Electric 36Oscillating Tower Fan with Fresh Air Ionizer, Timer and Remote
Features
BEAT THE HEAT If you live in the heat with no central air, or your window AC units do a poor job of moving air around your whole house or apartment, this stand up fan creates excellent air flow making you feel cooler. Comes with built-in carry handle, optional oscillation and a handy remote for when you dont feel like getting up to change the settings.
FRESHER AIR The built-in Ionizer disperses millions of negative ions into the air that bond with positively charged ions which includes things like dust, bacteria, pollen, smoke and other allergens. Once the bond is formed, the particles become heavier and fall to the ground. As the negative ion levels grow in the room, the air feels naturally fresher.
A REAL SPACE SAVER Standing 36 tall with a small 12 x 12 footprint, the sleek, vertical design optimizes floor space letting you to put the tower fan in places where pedestal & box fans wont fit, without sacrificing air circulation, comfort or style. Ideal for the dorm, kitchen, living room, RV and home office.
VERY QUIET Powered by 3 speed settings H/M/L, fan creates a powerful breeze, but even on H, you can still hear the TV. If you need white noise to sleep, this fan is tall enough to aim over a high bed and creates a soothing purr that drowns out bedroom noises making it easy to fall asleep. Energy efficient timer can be set up to 7 hours.
TRUSTED FOR GENERATIONS Lasko has been making quality household products for over 100 years. Lasko tower fans are ETL Listed and come with our patented Blue Plug safety fuse technology making them a safe choice for a cooling fresh air breeze when its hot and humid outdoors.
Model: 2505
UPC: 846830021583, 046013446268, 460134462684, 021112833263, 788536990445, 739485143017, 031111318180, 885499303777, 031112737928, 829091745740, 680806811668, 754633644666, 804067202816, 809394442331, 163120257539, 898029687766, 763615733779, 863190162923, 151902986760, 731598493607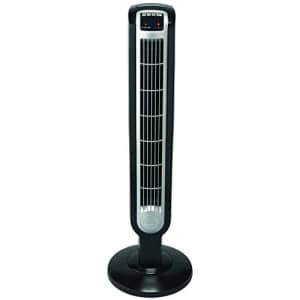 Features
3 Whisper Quiet Speeds - provide smooth consistent air flow. The unique space saver design and quiet operation make this fan ideal for a child's room bedroom, or home office.
Widespread Oscillation - allows you to direct airflow where you need. Turn on oscillation and the fan will gently direct air side to side, allowing the air to distribute and cool the room.
Built-in Timer - automatically shuts the fan off after the selected time. Choose from 1 hour to 7 hours in 1 hour increments. The LED display conveniently displays the number of hours the timer is set for.
Wireless Remote Control - make this fan well suited for the bedroom or home office. The remote allows you to control oscillation, fan speed, the built-in timer or turn the fan or nightlight on or off.
Simple Base Assembly - allows you to take the fan out of the box and assemble it in minutes. Simply connect the 2 pieces of the base to the fan, plug it in, and start enjoying a cooling breeze.CFM:239
Model: 2511
UPC: 745449846696, 753864133727, 132018248577, 785577238437, 882750676014, 702679466193, 031111318197, 885637188419, 151902983806, 745654080519, 885106772026, 611102243983, 971477725638, 021112829242, 803982725363, 885398515080, 172304239865, 885664251773, 031111318180, 885430872966, 702679466186, 791769543401, 787739973620, 885118734012, 902679127548, 881110009257, 163120255788, 872182812333, 046013424907, 702668903906, 115971582711
Enable alerts for this product
Price Analysis
| &nbsp | Discount | Last Deal Price | Current Price | &nbsp |
| --- | --- | --- | --- | --- |
| Amazon | &nbsp | $59 (exp 2 wks ago) | -- | Check Price |