Whether you're streaming from Spotify, downloading from Bandcamp, still spinning vinyl, or just watching TV, you should have the best audio your budget can afford. So take a look at five of this week's best speaker deals, including a half-price Harman Kardom Citation 500, an Amazon Echo Studio bundled with a Philips Hue bulb, and more.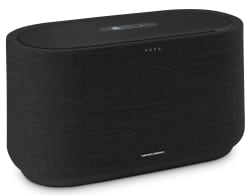 Harman Kardon Citation 500 Speaker
Store: Harman Kardon
Price: $229.99 EXPIRED
Shipping: Free shipping
Lowest By: $220
Expiration: July 1

Trusted Reviews noted that the Citation 500's list price was a hurdle, but that aside, it had "the build quality, the skillset and – most of the time – the audio talent to deserve a place on your shortlist". Now, Harman have sliced the price basically in half, saving you a huge $220, making it easier than ever to ignore the badly-misheard Hippocratic Oath of "First, do no Harman". It features two 25mm tweeters, a 13cm mid/bass driver, Google Assistant and Chromecast, 802.11ac wireless, and Bluetooth 4.2.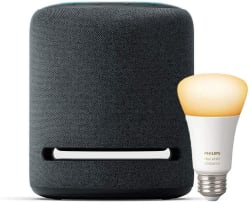 Amazon Echo Studio w/ Philips Hue Bulb
Store: Amazon
Price: $169.99 EXPIRED
Shipping: Free shipping
Lowest By: $60
Expiration: October 12

TechRadar called the Echo Studio "an impressive offering - a smart-speaker and Dolby Atmos immersive sound home cinema unit, all in one tidy package". So getting it packaged with a Philips Hue bulb all at a $60 savings and an all-time low price should seem appealing. The speaker magically (we assume) adapts to any room by automatically sensing the acoustics, and features five internal directional speakers with Dolby Atmos technology, and a built-in Zigbee smart home hub with Amazon Alexa.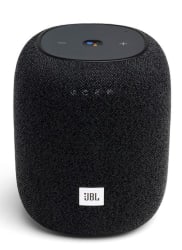 JBL Link Music Bluetooth Speaker w/ $10 Kohl's Cash
Store: Kohl's
Price:

$79.99


Shipping:

Free shipping


Lowest By: $10

"For a speaker in your kitchen or office, it's probably got more firepower than you would expect from its modest frame," concluded PCMag in their review of the JBL Link Music speaker. This 5" tall speaker connects via Bluetooth or WiFi, and featues AirPlay 2 and Chromecast, as well as a 30-foot wireless range. For full effect, only ever use the JBL "Link Music" to play the Legend of Zelda soundtracks.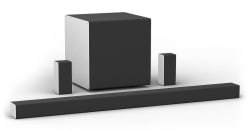 Vizio 46" 5.1.4-Ch. Wireless Sound Bar System
Store: Sam's Club
Price: $599 for members EXPIRED
Shipping: $5 shipping
Lowest By: $96
Expiration: June 21

This beefy sound bar system has dropped by almost $100 since we last saw it during Black Friday week, and is now sitting pretty at its best ever price. (Heads up if you're not a Sam's Club member – it's cheaper to sign up for a $45 one-year membership than to pay the $60 non-member fee!) It includes two speakers, a soundbar, and a subwoofer, and features a 30Hz to 30kHz frequency response, Chromecast streaming, Ethernet, Bluetooth, WiFi, USB, Dolby Atmos, Dolby Audio, Dolby the House Elf, and DTS Virtual:X.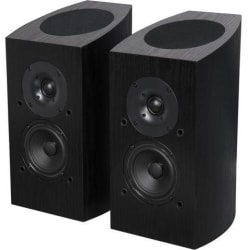 Pioneer Andrew Jones-Designed Speakers
Store: Newegg
Discount: 60% to 74% off EXPIRED
Shipping: Free shipping
Expiration: June 18

If you're looking to upgrade your whole audio system (or invest in one afresh!), you've still got a day or two to jump into Newegg's sale on these Pioneer models. The discounts include bookshelf speakers, floorstanding speakers, center speakers and more, and each one saves you at least $140 and as much as $270.