Amidst the rush of early Black Friday sales, we've picked out five of the best Veterans Day sales. (We'll get to the early Black Friday sales soon enough.) That means sales from Kohl's, Sears, Eddie Bauer, and Jos. A. Bank, as well as some delicious free pancakes at Denny's.

Kohl's Veterans Day Doorbusters
Store: Kohl's
Shipping: In-store pickup, EXPIRED or free shipping with $50
Expiration: November 12

Kohl's is always a popular salemonger, and this doorbuster event comes with a whole range of extra discounts. The coupon code "SAVE15", perhaps self-evidently, takes an extra 15% off. "ENTERTAIN10" stacks on home orders to take an extra $10 off $50 or more. You're also going to get $10 in Kohl's Cash with every $50 you spend (to be redeemed between November 15 and 20). Taken together, that adds up to a significant pile of discounts.





Sears Veterans Day Early Access Event
Store: Sears
Shipping:

In-store pickup,

or free shipping with $35

If you're looking for steep discounts on home appliances, mattresses, or tool kits, then Sears is your stop this Veterans Day weekend. That's not all they're discounting, but that's where the steepest cuts reside. Plus, if your local store isn't long for this world, this might be one of the last big discounts you'll see from them.





Eddie Bauer Veterans Day Sale
Store: Eddie Bauer
Discount: Extra 50% off EXPIRED via code "SHOPEARLY"
Shipping: 7.99, or free shipping with $49
Expiration: November 13

While many of our more eye-catching Eddie Bauer discounts are restricted to extra discounts on clearance items, this coupon code has no such restrictions. It's as sitewide as they come, applying as happily to full-price styles as it does to the cheapest of sale items.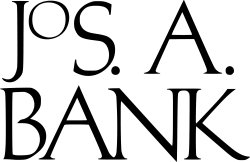 Jos. A. Bank Veterans Day Sale
Store: Jos. A. Bank
Discount: Up to 60% off EXPIRED
Shipping: Free shipping
Expiration: November 19

If you want to look a little sharper when friends and family show up for Thanksgiving and the various holidays and surprise visits and such, this weekend is your chance to stock up at Jos. A. Bank while they're discounting an enormous range of men's apparel. That means suits, shirts, sweaters, ties, accessories, shoes, and more – a potential complete overhaul of your wardrobe. Better yet, it all ships for free, even without the usual rewards program sign-up.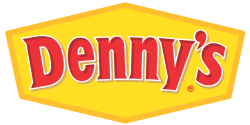 Build-Your-Own Grand Slam for Veterans
Store: Denny's
Price: Free EXPIRED
Expiration: November 11

We were going to write about the Harman Audio sale (which you should absolutely still check out!) but free food is hard to turn down. We're spotlighting Denny's custom Grand Slam offer because pancakes, but you can check our Restaurants page for whatever suits you best. The Denny's offer is available on November 11 from 5 am to noon, local time.