If you're looking for a way to make next week's commute a little easier, we've got five of this week's best headphones deals to help you out. That includes JBL earbuds for just $5, a record low price on a refurb set of Sony headphones, and a modest but still-tempting discount on Apple Airpods Pro.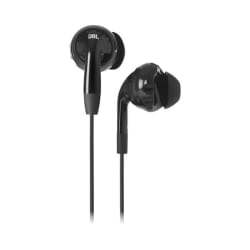 JBL Inspire 100 Headphones
Store: JBL
Price: $4.95 EXPIRED
Shipping: Free shipping
Lowest By: $15
Expiration: February 10

If you're not convinced you can justify splashing out for some of the pricier headphones, you can still get big-brand buds from JBL for just under $5! It's a very Staff Pick price, and beats other stores by $15. They feature a 20Hz to 20kHz frequency response, 14.mm drivers, and Twistlock technology, which should help keeping them secure in your ear holes.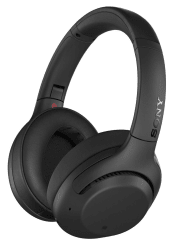 Refurb Sony XB Wireless Noise Cancelling Headphones
Store: eBay
Price: $74.99 EXPIRED
Shipping: Free shipping
Lowest By: $107
Expiration: February 9

In their review of these headphones, PCMag noted that "[a]s long as you remember that the XB in the name stands for extra bass—and you're OK with that—the WH-XB900N headphones provide a quality listening experience" – and now this refurbished pair has dropped to the best price we've seen in any condition. (And also a staggering $107 less than you'd pay for a refurb anywhere else.) They feature up to 30 hours battery life, touch sensor controls, and Alexa and Google Assistant compatibility.

A 90-day Secondipity warranty applies.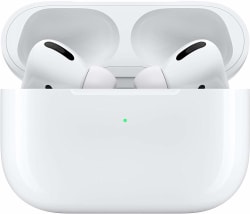 Apple Airpods Pro with Wireless Charging Case
Store: Amazon
Price: $234.98 EXPIRED
Shipping: Free shipping
Lowest By: $14
Expiration: February 7

If you need the convenience and ergonomics that Apple bring to the table (or just a meme-friendly excuse to not hear approaching danger), the Airpods Pro are a strong choice – TechRadar recommended them to any "iPhone user looking for some well-fitting earbuds with strong sound quality". Being premium Apple products, they're not heavily discounted, but you can save $14 over Apple's price by ordering them at Amazon. They're out of stock right now, but you can order at this price and they'll be delivered when they're available again.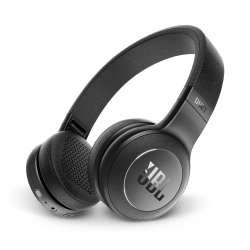 JBL Duet BT Wireless On-Ear Headphones
Store: JBL
Price: $29.99 EXPIRED
Shipping: Free 2nd-day air shipping
Lowest By: $19
Expiration: February 10

JBL earn a second spot in this roundup with their Duet BT Wireless headphones, a very affordable option for those who prefer the on-ear style. They come with a carrying case, and feature ear cup sound controls, a 1-button universal remote with microphone, leather ear pads, 2-hour charge time, and a 16-hour battery life.

Editor's Note: This blurb was going to feature a riff on "JBL" standing for "Just Be Leather", in reference to the ear pads. This was abandoned on account of being both untrue and unfunny. Thank you for your understanding.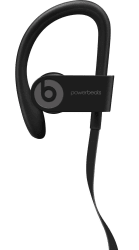 Refurb Beats by Dr. Dre Powerbeats3 Wireless Earphones
Store: Walmart
Price: $49 EXPIRED
Shipping: Free shipping
Lowest By: $26
Expiration: February 12

Beats headphones may not be the juggernaut they once were, but we didn't forget about them (or Dre) – we've found these refurbished Powerbeats3 earphones at Walmart for $26 less than you'd pay for a new pair elsewhere. This a well-reviewed style feature dual-driver acoustics, on-board controls and microphone, sweat and water resistance, and up to 12 hours of playback per charge.

No warranty info is provided.