Here's Everything You Need to Know About 5 Popular Cruise Destinations
See why cruising to Europe in August is a bad idea, learn which cruise line is king in Hawaii, and get the best time to see Alaska.
Are you dreaming of a cruise right now? Whether you're trying to escape bad weather or just take a break from the grind, you've got a ton of options. Honestly, sitting down to book a cruise can feel a little overwhelming.
We're here to help! No matter where you're sailing, we'll tell you everything you need to know to get the best value on your next cruise.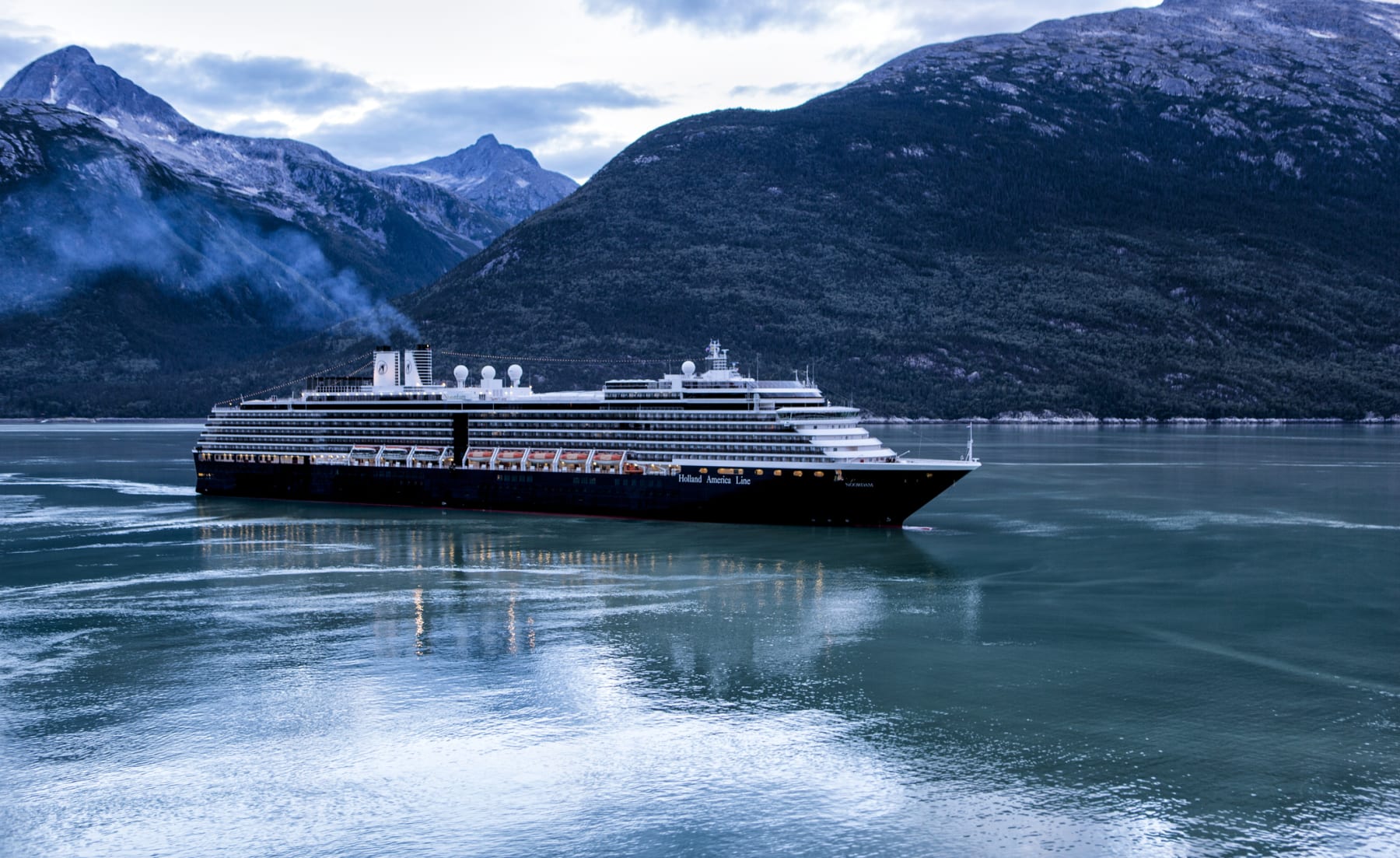 Alaska
Best Time to Go: May or September
The Alaska cruise season runs from May to September, with June through August being the most popular — and warmest — time. Occasionally, you might be able to find a good deal in early June or late August, but May and September are typically going to yield the best prices. May tends to be the driest month of the Alaskan cruise season, so booking then makes it less likely you'll be rained out of any shore excursions. However, these two months also have notably cooler temperatures — which could still thwart your time on land, depending on the activity.
May tends to be the driest month of the Alaskan cruise season, so booking then makes it less likely you'll be rained out of any shore excursions.
Fares in May range from $500 to $600 per person, jumping to $700 or more per person in July and early August. Last-minute bookings have the potential to save you some serious cash, though. Last year, we saw a booking for an early June cruise on Norwegian Cruise Line that was only $399 per person. If you want to reserve your stateroom earlier (and don't mind spending a little more), note that Princess Cruises offered fares for as little as $494 per person when you booked in April for a May cruise.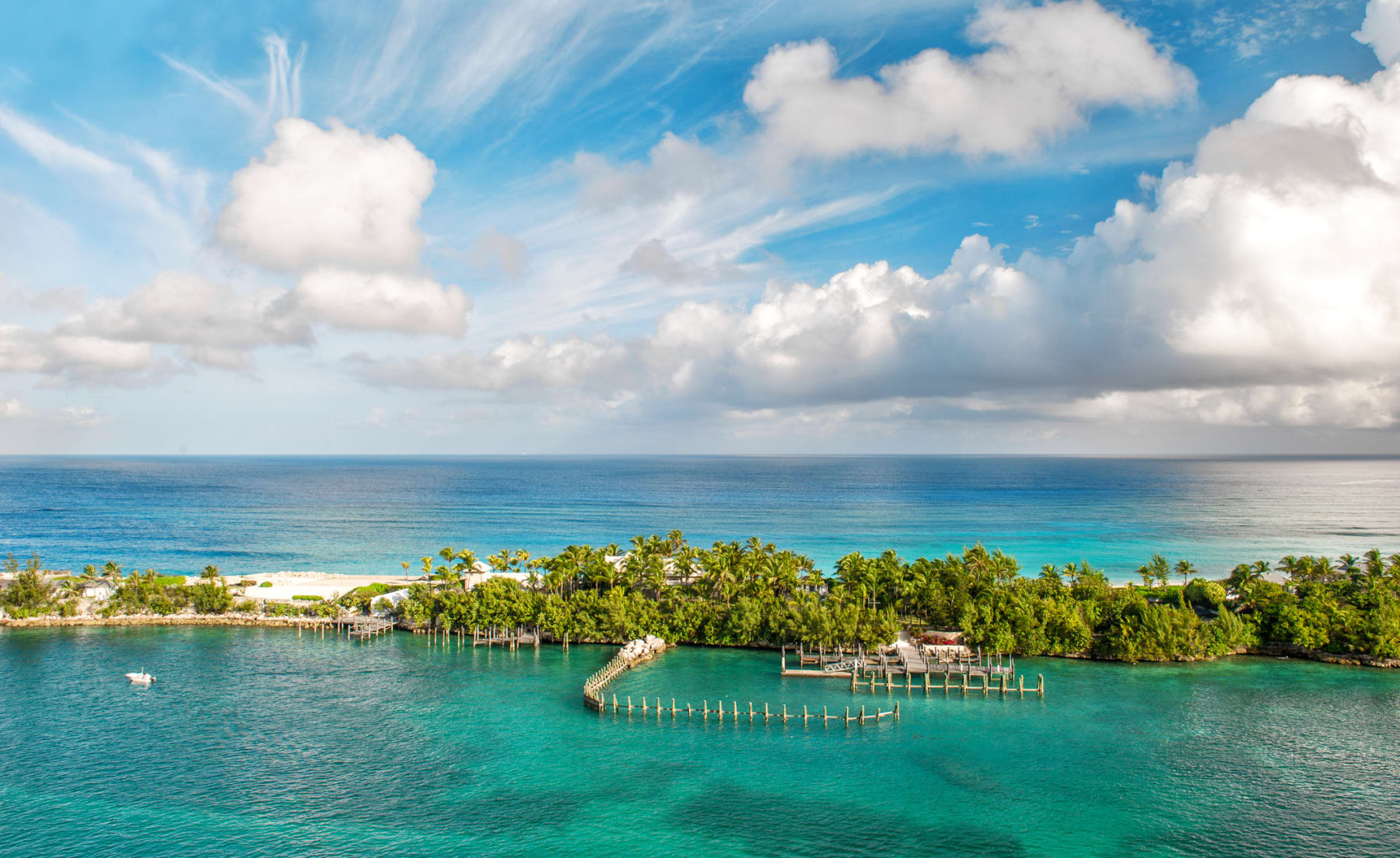 Bahamas, Bermuda, and the Caribbean
Best Time to Go: April or May
You can hit a number of relaxing locales, including the US Virgin Islands, Barbados, Bermuda, the Bahamas, Honduras, Belize, and more if you book early. Additionally, temperatures for these cruises are usually pleasant, sticking between 70°F and 80°F. And since most of the major cruise lines operate year-round, it can be easy to find a good deal.
These cruises are especially excellent for shorter trips. It's common to find 3- and 4-night trips with rates as low as $169 per person. Definitely check out Royal Caribbean Cruise Lines, as many of the discounts we see for the Bahamas come from them. Deals on longer getaways can be found, but you might have to look a little harder.
SEE ALSO: Here's the Best Time to Book a Flight for EVERY Holiday
As a general rule, eastern Caribbean routes are more expensive than western routes — but that won't always be the case. Some of the lowest rates we saw last year for eastern cruises included five nights in May on Royal Caribbean for $187 per person. The lowest rate we saw for western cruises was four nights in March with Carnival for $244 per person. The Bahamas and Bermuda can also prove to be bargain destinations. Norwegian Cruise Line offered a 4-night cruise to the Bahamas in November from $169 per person, and seven nights to Bermuda in June for $399 per person.
As you might expect, summer months are usually more expensive. But if you don't mind risking a trip during hurricane season, you can find some great savings in September. Last year we saw rates for as little as $289 for four nights to the Bahamas via Royal Caribbean.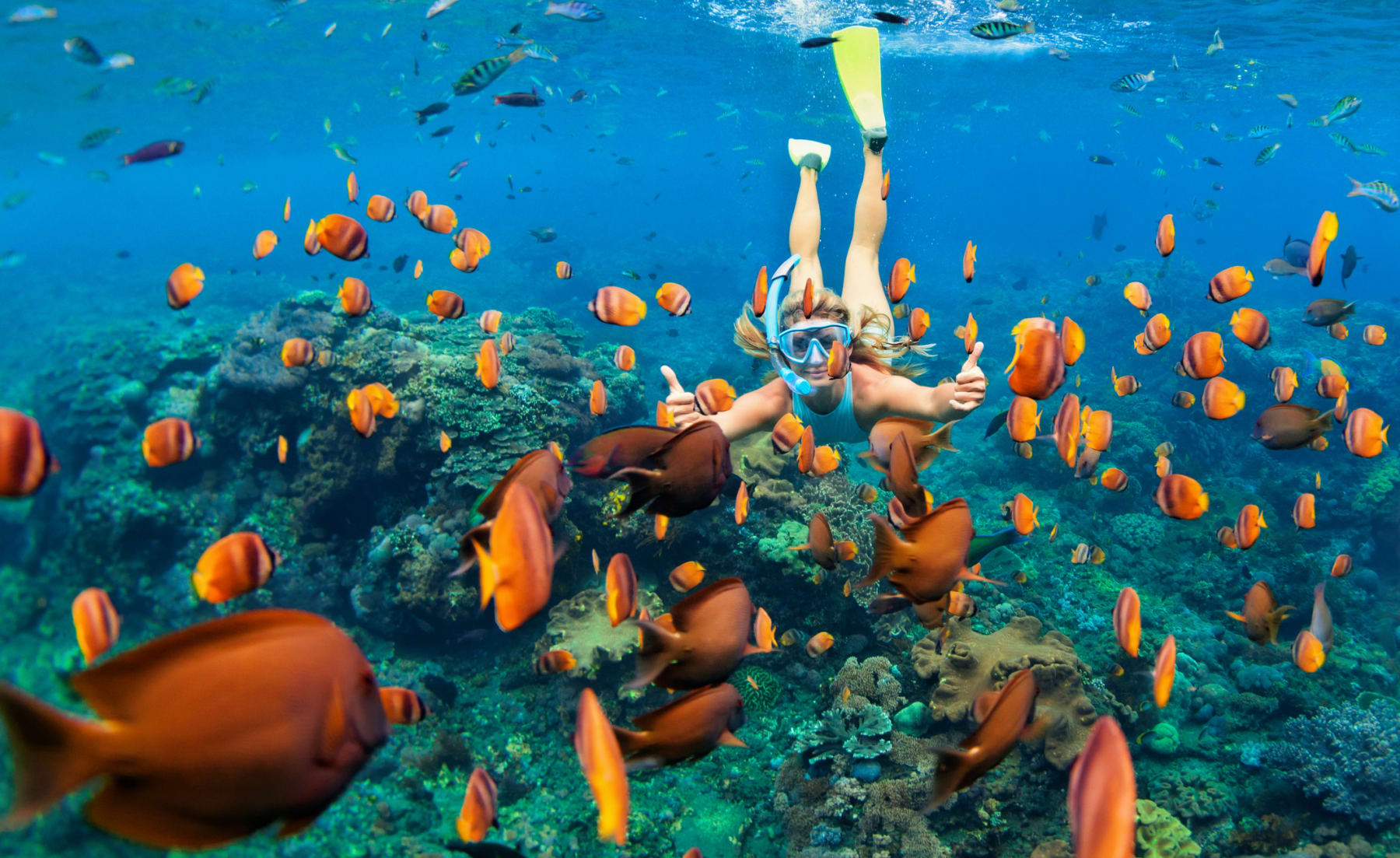 Hawaii
Best Time to Go: March, April, or May
Hawaii cruises often include stops like Kahului, Hilo, Kona, Maui, and Honolulu. Hawaii has notoriously bad traffic, but cruises that allow you to see multiple locations provide an efficient way to see a good bit of Hawaii in a short amount of time.
Norwegian Cruise Line reigns supreme for Hawaiian voyages. In the last two years, 71% of all cruises to the Aloha State we listed were on this line. Its Pride of America ship is the only one that sails roundtrip from Honolulu year-round, so that's the way to go if your vacation schedule isn't flexible. Carnival and Holland America are popular for deals as well, although they tend to offer more limited seasonal routes.
The most popular time to visit Hawaii is during the Fourth of July break and the Christmas holiday season. Around those times, the rates for 7-night cruises can jump to around $1,299 per person. (And that's if you book early!) Once again though, if you're okay traveling in the off season, last-minute cruises can save you a ton. We've seen fares for March and April go for as little as $899 per person when you wait to book.
Interested in seeing the whales? Whale-watching season runs from November through May, with the peak season lasting from January to March. As long as you travel within that window, you should have ample chances to see them.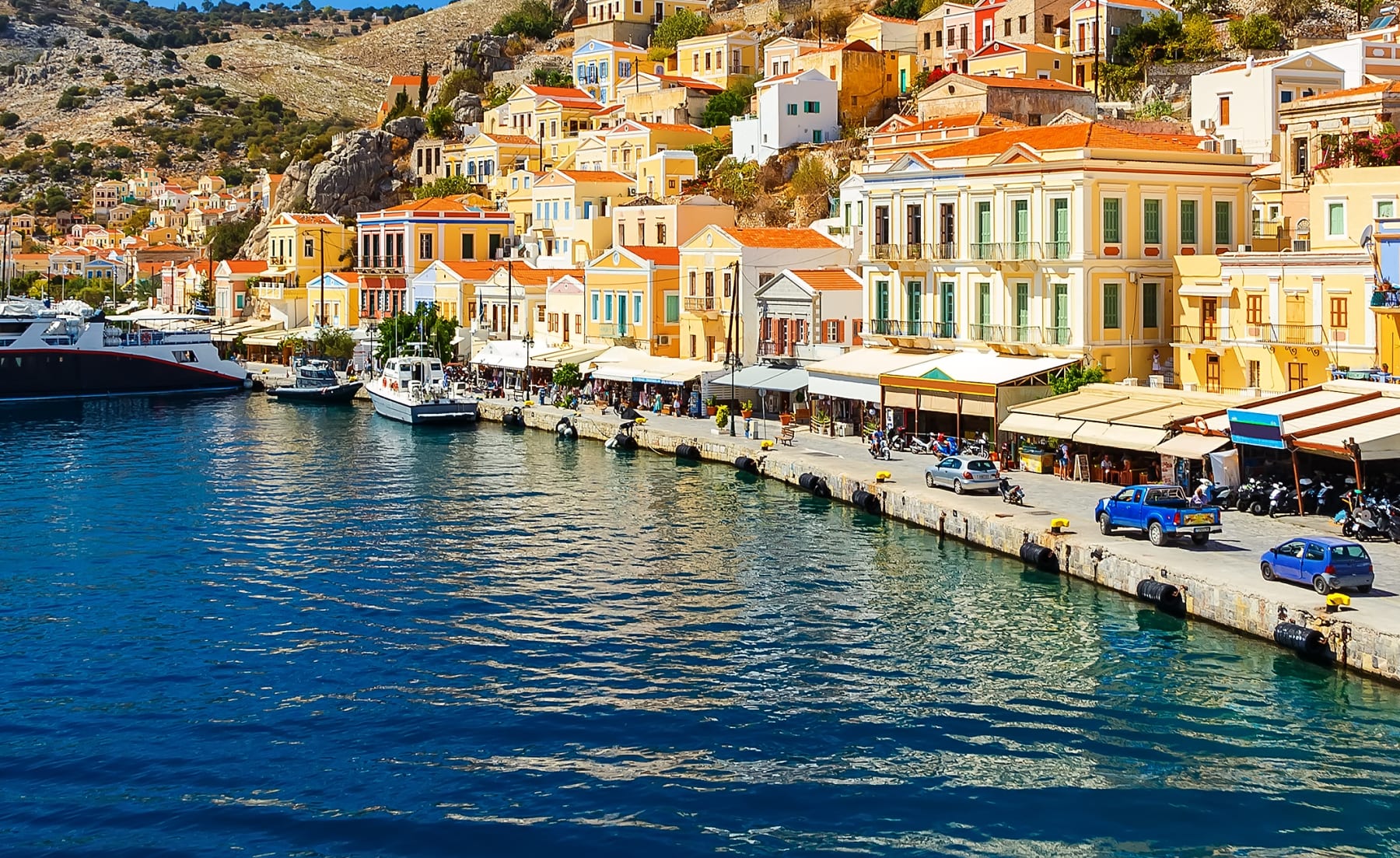 The Mediterranean and Europe
Best Time to Go: May or November
Can't decide between a cruise and seeing Europe? You might not have to, thanks to the voyages found in the Mediterranean region. Eastern routes usually include Italy, Greece, Croatia, and Turkey. Western routes tend to include Spain, France, and the Canary Islands.
Beware of cruising in August — much of Europe takes that month to go on holiday, and many venues could be closed.
Once again, the summer months are busiest. The months of June through August bring higher temperatures and heavy crowds. But when it comes to Europe, there's no shortage of museums, shops, art galleries, cafes, and more to entertain you! To save on your vacation, opt for a cruise in the spring or late fall instead. However, beware of cruising in August — much of Europe takes that month to go on holiday, and many venues could be closed.
The Mediterranean is serviced by all the major cruise lines, so cruising in Europe during off-peak times can save you serious cash. Last year, we saw a last-minute deal for a 7-night western Mediterranean cruise in May from $399 per person with Norwegian Cruise Line. In the summer months, fares started at about $200 more per person. If you wait until fall, you can save even more. Seven nights in November had rates as low as $299 per person on Costa Cruises to the Mediterranean.
If this is a major, once-in-a-lifetime kind of a trip, you might even want to look into a luxury yacht cruise. Lines like Windstar can make you feel like royalty on your trip. And don't forget about river cruises! Operators like Viking River Cruises offer voyages along the Rhine, Danube, Seine, and more.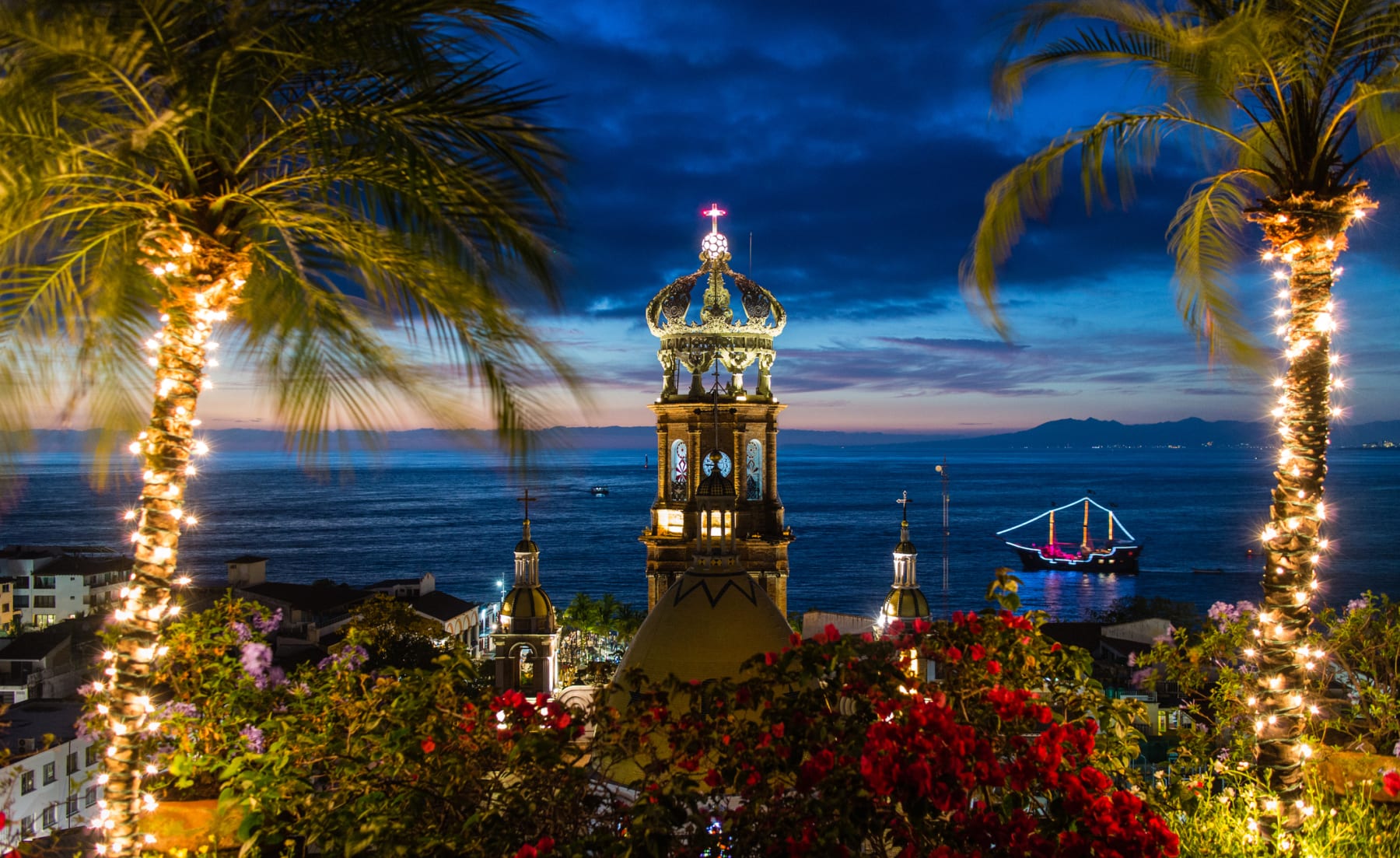 Mexico
Best Time to Go: November, December, or January
If you want to cruise to Mexico, the good news is that they tend to run year-round. It can be part of a western Caribbean itinerary, or a dedicated voyage. These sailings also tend to encompass shorter trips, with 3-, 4-, and 5-night fares being the most popular. Often we see trips down the Pacific coast, with departures from LA and stops in Ensenada and Puerto Vallarta.
The best deals we see are for shorter trips that fall near the end of the year or the start of the new year. Last December we saw four nights for $169 per person on Carnival. Alternatively, we saw four nights in Cozumel via Norwegian Cruise Line in January for $179 per person. If you don't want to cruise that close to the holidays, October and November offer good rates as well, with shorter voyages coming in under $300 per person. There tends to be a bit more flexibility with these cruises, too; Texas, Louisiana, and Alabama all have ports that service these itineraries.
The biggest issue with Mexico is that it's always popular. The dry season is November through May, but it's a crowded destination even during the rainier months. Mexico is also a go-to for spring breakers, so if rambunctious college youths aren't on your wish list, you should plan carefully to avoid them.
Readers, what are your favorite cruise destinations? Have you ever saved money by sailing in the off season? Share your experiences in the comments below.
---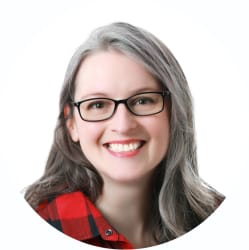 Senior Staff Writer/Consumer Analyst
Julie's work has been featured on CNBC, GoBankingRates, Kiplinger, Marketwatch, Money, The New York Times, Real Simple, US News, WaPo, WSJ, Yahoo!, and more. She's extolled the virtues of DealNews in interviews with Cheddar TV, GMA, various podcasts, and affiliates across the United States, plus one in Canada.
DealNews may be compensated by companies mentioned in this article. Please note that, although prices sometimes fluctuate or expire unexpectedly, all products and deals mentioned in this feature were available at the lowest total price we could find at the time of publication (unless otherwise specified).