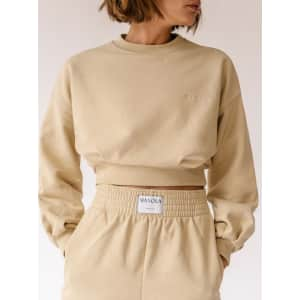 up to 20% off
$13 shipping
With constant select discounts on its popular items, this European brand uses 100% organic cotton and provides certified organic items, all made in the EU yet delivered speedily in 1-3 business days to the US. Shop Now
Tips
Posted by Aoife.
Why does she love this deal? "If the last year and a half has taught us anything about how we present ourselves day to day, it's that comfort is key. This brand feels so luxe but is also eco-friendly and has 10% off pre-orders and limited stock items too".
Pictured is the Manola Women's Menina Crop Sweatshirt for $76 ($18 off).
↑ less
Want to know the moment we post a great deal on Activewear?
Create an Alert