How to Save Money at Victoria's Secret
Find out what kind of sales you'll find at America's favorite lingerie retailer.
Victoria's Secret is best-known for selling bras, panties, lingerie, sleepwear, and beauty products. It also sells swimwear, activewear, dresses, and general clothing, shoes, and accessories. The Victoria's Secret Semi-Annual Sale brings attention to the store, too.
Here are the types of discounts you can expect to find at Victoria's Secret, and tips on how you can save on your next purchase.
Types of Coupons at Victoria's Secret
You can usually find a Victoria's Secret coupon code of some kind any time you look. Many codes and offers are listed right on their website, but they release offers through various channels and some may only be found in other ways, like doing an internet search or signing up for emails.
Therefore, it's not a question of whether you'll find a code when you search, but whether you'll find the right code, or mix of codes that will apply to the purchase you want to make. You can apply up to three codes per order, but the ability to do that depends on what you're buying and how much you're spending.
SEE ALSO: When Is the Victoria's Secret Semi-Annual Sale?
Victoria's Secret offers up to 40 coupon codes per month, although some may only apply to certain customers, like cardholders. We've seen the highest number of coupons in May, November, and December. The holiday shopping season accounts for the higher number in November and December, while May appears to be bulked up by an increase in free shipping and swimwear offers. We saw the fewest codes in August and September.
Discounts to Expect
Out of all of these codes, there are some offer types that are much more readily available and certain product types that are more commonly discounted.
Free Shipping Coupons at Victoria's Secret
This is the most common type of coupon code you will find from Victoria's Secret, probably because they don't have a standard free shipping offer like many stores do. We've seen free shipping coupons anywhere from five to fifteen times per month, with the higher numbers in February, May, and November.
A little over half of these offers are general-use free shipping offers that require a minimum purchase. The majority of these coupons require a purchase of $100 or more, but $50 is also common. Free shipping with lower minimum purchases are not as frequent; when they do show up, they're available for much shorter periods of time.
A little less than half of the free shipping offers we see apply to specific item types. Free shipping with a bra purchase is the most common, followed by free shipping on swimwear or clothing and shoes. They usually have no minimum purchase amount, or a very low one like $25. Once you have at least one required item in your cart (clearance items usually don't qualify), everything else in your order will also ship for free.
"Free Item With Purchase" Coupons at Victoria's Secret
Coupons that offer a free item with purchase are the second most common promo type from Victoria's Secret. We've seen these coupons anywhere from four to thirteen times per month, with the higher numbers in February, March, July, and December.
The free items run the gamut, including umbrellas, slippers, beach blankets, mini coolers, necklaces, and more. Most require a minimum purchase amount, or the purchase of a specific product type. If the code is applicable to any purchase, you'll typically have to spend $75 or more, while codes that require the purchase of a specific item will either have no minimum purchase or a lower one like $25.
We most often see offers for a free Victoria's Secret tote or bag, usually with a $75 or more purchase. This is followed closely by codes for a free panty with a bra purchase. The latter offer is typically released in conjunction with another code for free shipping with a bra purchase, so they can be frequently used together.
Percentage and Dollar Off Coupon Codes at Victoria's Secret
Getting free shipping or a free item with your order is great, but there are also coupon codes that give a discount on the actual price of the items in your purchase. These coupons comprise the third most common offer type you'll see at Victoria's Secret. These codes can be general-use coupons that give a percentage or dollar off discount to most anything sold on the site, or they can be codes that give discounts to specific categories or item types.
General-Use Coupon Codes
We've seen general-use coupon codes released by Victoria's Secret from one to four times per month, with the higher numbers in May, October, and November.
These codes often are for larger purchases and usually exclude clearance items. They typically provide a single dollar off discount, like $20 off $125 or tiered discounts for three or more discount options, such as $15 off $100, $25 off $150, or $55 off $250. Tiered discounts tend to be offered for one- to two-week durations when they're available.
If you're looking for a general discount with no minimum purchase, Victoria's Secret also offers single item discounts, such as 20% off one item. However, these are only released a handful of times throughout the year and are usually very short in duration.
Specific Item Coupon Codes
While we all love the flexibility of a general-use coupon, the codes that reduce the price of specific items or categories often provide a greater discount or a lower minimum purchase.
We see these codes at least once a month and up to sixteen times, with the higher numbers in May, June, and December. The most general of these offers will take an extra discount off clearance items. For more specific items, we most commonly see discounts on the price of bras and panties, followed by clothing and swimwear. These coupons typically provide savings of 20% to 30% off, and most don't require a certain minimum purchase.
Rewards Cards
Victoria's Secret regularly releases codes for a free reward card with any purchase or with the purchase of specific items, like bras or swimwear. Reward cards will typically give $10 off, $15 off, or a secret discount on a future order during a specified time period. Sometimes you'll even get two free rewards cards with an order. We've seen these offers one to six times a month during most months of the year.
These offers typically won't require a minimum purchase, or it will be low like $10. They're sometimes available without a code, so you can get the reward card and still potentially apply up to three codes on your purchase. Redeeming reward card offers can be a good way to secure a general discount on your next order without the higher minimum purchase amount most general-use codes require.
Commonly Discounted Items at Victoria's Secret
There are some products that Victoria's Secret is more likely to offer coupon codes for than others. By far, we see the most coupons that specifically apply to bras or panties, followed by swimwear and clothing. We see the fewest coupons that specifically apply to beauty items or any lingerie other than bras and panties.
More Ways to Get Discounts at Victoria's Secret
There are additional ways you can find a discount at Victoria's Secret. Sign up for emails and you may receive occasional one-time use coupon codes. We've seen unique codes for a rare 20% off with no minimum purchase sent in these emails.
Victoria's Secret also includes various discounts in their catalogs, which you can sign up to receive by mail. With a Victoria's Secret Angel credit card, you'll receive offers that are exclusively for cardholders and these can often be higher discount amounts than what is made available for non-cardholders. PINK Nation members also enjoy coupon codes specifically released for them, so you can consider joining this free program if you are a fan of the PINK line.
How to Redeem a Code at Victoria's Secret
Add a product to your cart and click checkout. There are five numbered sections at checkout and the third one is for Offer Codes. There are three fields for entering up to three coupon codes.
Where to Find Victoria's Secret Coupon Codes
If you're ready to shop at Victoria's Secret, be sure to check our Victoria's Secret coupons page for all of the discounts available now and check back often for newly released offers.
Do you have a tip for saving money at Victoria's Secret? Please share in the comments below.
---
Related DealNews Features: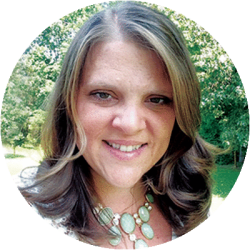 Coupon Editor
Sarah Jones joined DealNews in 2005 and currently manages the team that publishes coupons and breaks down the info in Black Friday ads, one item at a time. She enjoys family, music, writing, and fashion.
DealNews may be compensated by companies mentioned in this article. Please note that, although prices sometimes fluctuate or expire unexpectedly, all products and deals mentioned in this feature were available at the lowest total price we could find at the time of publication (unless otherwise specified).