8 Reasons You Might Want to Skip Off-Brand Items
Sometimes brand names are all hype. But sometimes, they can bring safety, customer service, resale value, and more compared to knock-offs.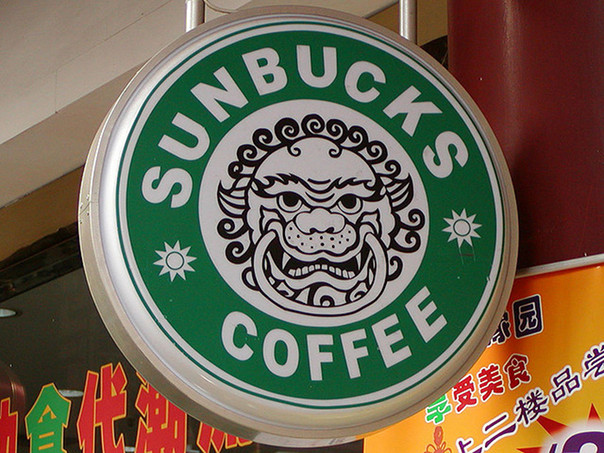 Is that discount shoe really "just like an UGG boot," or is it something closer to an "ugh" boot? That depends on your point of view. These "Australian" boots from "U.A.A. Inc." are plenty cheaper ($10.78 to $31.06) with free returns "on some sizes and colors." Yeah, but which ones? And is the money you save compared to UGGs (which run as high as $350) always worth it?
Off-brands might have you off and running for the checkout lane — and sometimes an off-brand alternative is an absolutely fine alternative to an overpriced, over-hyped "genuine" product. (We're looking at you, Beats headphones, and plenty of people will be pleased with faux UGGs as well.) We are in fact a site that whole heartedly points out the cost savings behind non-branded items.
But it's always good to put a purchase into context, so we recommend considering these potential pitfalls before plunking down your dough. We did, with a special thanks to Kevin North, CEO of Terapeak.com, an ecommerce market analytics firm.
Lack of Manufacturer or Retailer Support
Off brands, for their incredible affordability, can often provide incredibly spotty customer service, North says. "Found a defect? Want to do a return, or an exchange for any reason? Need repair or support? You're out of luck." There is a notable exception, though: If you "return" to buy more. Just remember, it's on your dime. Or dollar. Or your already maxed out credit card from so many repeat purchases.
Fix It Yourself? D-I-Why?
Let's say you take matters into your own hands and try to fix a faulty item yourself. Since the item was probably intended to be nearly disposable in the first place, your efforts to keep it going have a high probability of ending in frustration. "You like it enough to want it," North says. "But do you really want to deal with it falling apart shortly thereafter?" Maybe so, if you're trying to build up that landfill in your backyard.
Lower Resale or Investment Value
North says that one big drawback of buying an off brand is that "if you decide you'd like to resell it, it'll be worth far less than the genuine article." That's because established brands (like LG and Samsung in the HDTV sphere, for example) already have considerable cache among consumers, making them easy to unload in great condition. "And even if the name brand grows in value over time, your off brand probably won't."
Genuine Used May Outlast Off-Brand New
If you're in the market for an iPhone cord, buying a used authentic one might be a better choice than the "for Apple" alternative, especially if it will hold up longer. This explains why many eBay sellers, for example, label their replacement parts as "genuine Apple."
Lack of Objective Reviews
Imitation may constitute flattery, but it also creates a vacuum in the testing universe. Will you find any reviews on ConsumerReports.org, Consumers Digest, CNET, or any other website? Nope. While it's true you can read customer reviews on Amazon or other commerce portals, they won't reflect the same rigor of evaluation and examination that experts provide.
Safety Matters
Trusted brands sometimes skirt product safety requirements, but it's harder for them to do so without bad publicity. Off brand manufacturers receive less scrutiny, so it's mostly an unknown how careful they are. Will that battery fry your computer? Will that electronic gadget cause a shock? In these instances and more, you don't want to be the human guinea pig (even if you're an adrenaline junkie).
Reduced Peace of Mind
North notes that name brand products make buyers feel secure because they don't have to worry nearly as much about the next mishap: "Will you secretly know that you've treated yourself like a second-class [shopper] by buying yourself second-class goods?" So even if you buy wannabe UGGs and don't encounter any issues straight off, you'll still be waiting for the other boot to drop.
The Embarrassment Factor
Now this depends largely on the snarkiness of your friends and your own self-confidence. Let's say you get this so-called "adidas" down jacket from AliExpress, a website that proudly proclaims it sells off-brand products — with an imitation Amazon layout! You're at a party, and one of your friends spots the logo on your jacket, but thinks it looks a bit off. Then he/she asks you about it in front of everyone. Well, you can always take those so-called friends of yours and return them for the real deal... though with pseudo-pals, there are sadly no refunds nor exchanges.
Remember: It's not as though established brands are perfect. Recall how often you've heard your fellow shopping mavens proclaim, "You're just paying for the name." In his "Up There, Everywhere" blog, Julian Stubbs tells the sad tale of a $1,200 Louis Vuitton rolling bag that broke after less than a year, and had "no guarantee whatsoever." The LV store where he bought the bag refused to replace or repair it, which led Stubbs on a year-long odyssey for justice. Only when he wrote directly to Chairman Bernard Arnault did the bag finally get fixed.
The lesson? Not even an established name can always protect you from consumer pain. Who knows? Maybe some Vuitton imitator has more responsive customer service.
---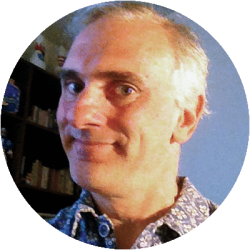 Contributing Writer
Lou Carlozo is a DealNews contributing writer. He covers personal finance for Reuters Wealth. Prior to that he was the Managing Editor of WalletPop.com, and a veteran columnist at the Chicago Tribune.
DealNews may be compensated by companies mentioned in this article. Please note that, although prices sometimes fluctuate or expire unexpectedly, all products and deals mentioned in this feature were available at the lowest total price we could find at the time of publication (unless otherwise specified).