Holiday Creep Keeps Creepin': Ads, Sales & Store Hours Start Earlier in 2013
This is the "Holiday Creep," and he can be a real jerk sometimes. Even if you're trying to enjoy an activity that's actually appropriate for the season, he's hanging over your shoulder, whispering something in your ear about must-have toys or special layaway terms. And while this isn't exactly a new concept, it looks as if the Creep has managed to show up even earlier this year.
The Holiday Creep is, obviously, a result of the various ways in which retailers extend the holiday shopping season in the hopes of boosting sales revenue. For many people, holiday shopping traditionally (or at least mentally) starts on the day after Thanksgiving. However, quite a few stores have promoted the shopping season much earlier this year; in fact, we spied a gingerbread man in a Kmart ad as early as September. And while we're hardly innocent ourselves (hey, these toys weren't gonna just make fun of themselves, were they?!), we think it's important for consumers to recognize these trends in order to understand the ebb and flow of the upcoming shopping season. And so, without further ado, we've rounded up various examples of how the holidays are catching up with us.
Holiday Ads Started in September
The award for earliest holiday commercial this year goes to Kmart, which advertised its layaway program on September 9. Not only is September early to shop for Halloween, but this holiday ad debuted more than a month and a half earlier than the retailer's 2012 holiday ad did, which dropped on October 28 of that year!
There's a Greater Emphasis on Layaway Programs
Since retailers are jostling to compete for your holiday dollars amidst a cautious financial climate, many of them have put more emphasis on layaway programs this year. And while it makes sense to advertise these programs early, most retailers started a heavy push in September, alongside the aforementioned Kmart commercial. Toys "R" Us even tried to reward customers who started and completed holiday layaway in October.
Every Retailer Has Already Released a Hot Toys List
You may think it's still a bit early to know what the hottest holiday toys are, but most major retailers would disagree with you. Per usual, Toys "R" Us released its Fabulous 15 holiday toy list in September and other retailers have been quick to fall in line. So if you're shopping for toys for the holidays, Toys "R" Us, Amazon, Walmart, and Target have been itching to tell you just which items to buy.
Holiday Decorations Went on Sale in August
Anyone who was sick of the summer sunshine this year could have retreated into a department store and ignored the season entirely: Costco had its holiday decor in full-swing in August, and both Kohl's and Lowe's started selling Christmas trees in September. Hey, you can't blame a store for trying to expand on the timeframe in which seasonal decor remains relevant at full-price. However, we're guessing they weren't all that successful in pushing snowmen decorations during summer heatwaves.
Stores Have Announced Bigger and Better Holiday Price Matching Policies
As major retailers attempt to lure customers to their stores, many are again offering to match the prices of competitors this holiday. Last year, it was big news when, in the lead up to Black Friday, some stores declared that they would price match online deals, which notably included Amazon. In 2013 already though, many stores have made their policies public, including Toys "R" Us, Walmart, Target, Best Buy, and even PayPal.
Thanksgiving — and Black Friday — Are Later This Year
This may seem like a counterpoint to our argument, but the fact that Thanksgiving is later this year has actually encouraged retailers to jump on holiday promotions earlier. We'll all give thanks on November 28, which puts Black Friday just a day away from December — not to mention the fact that Cyber Monday will fall on December 2. Last year, Black Friday fell on November 23, which left a solid four weeks of Christmas shopping. There are only three weeks between Thanksgiving and Christmas this year, which means less time for holiday-focused promotions after Black Friday. As a result, many have taken to debuting holiday specials decidedly early.
Hanukkah Shares a Week with Thanksgiving
This year, Hanukkah starts on November 27 — the day before Thanksgiving and two days before the traditional start of the holiday shopping season. This overlap — which some are bequeathing with the portmanteau "Thanksgivukkah" — hasn't happened since 1888, making the timing rare indeed. For the modern retail world, it's outright unprecedented; last year, Hanukkah ran from December 8 to December 16, which left at least a little time for holiday shopping. Instead, 2013 celebrants will mostly have their shopping done before Black Friday.
Official Black Friday Ads Appeared in October
While we certainly saw an earlier ad leak last year (Sprint popped up in September, after all), we've already seen numerous official promos in 2013 that suggest more stores are hoping to take control of distribution early in the process. For example, this year Macy's debuted an official preview on Pinterest on the same day that an unofficial leak appeared last year. So far we've seen ads from JCPenney, GameStop, and more.
Black Friday Hours Start Earlier
Black Friday? More like Black Thursday, with many retailers opening on Thanksgiving to start the sales a little early. Head to Macy's, JCPenney, and Kohl's for early Black Friday sales: each will open at 8 pm on Thanksgiving Day, and we expect more stores to announce Thanksgiving hours as the days go by.
Black Friday Has Turned Into an All-Year Affair
Black Friday isn't even restricted to Black Friday anymore. Home Depot regularly runs a Black Friday Is Back springtime sale and Target rolls out Black Friday deals in July. So while the day itself will always definitively take place after Thanksgiving, the meaning behind Black Friday has creeped into our lives year-round.
Readers, what are some other ways the holiday and Black Friday season have creeped earlier this year? Do you mind seeing earlier promotions, or do you find them to be annoying? Give us your thoughts in the comments below.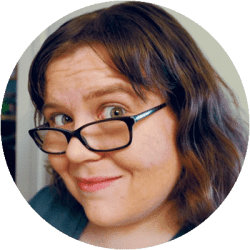 Contributing Writer
Originally working in IT, Elizabeth now writes on tech, gaming, and general consumer issues. Her articles have appeared in USA Today, Time, AOL, PriceGrabber, and more. She has been one of DealNews' most regular contributors since 2013, researching everything from vacuums to renters insurance to help consumers.
DealNews may be compensated by companies mentioned in this article. Please note that, although prices sometimes fluctuate or expire unexpectedly, all products and deals mentioned in this feature were available at the lowest total price we could find at the time of publication (unless otherwise specified).