A Guide to 5 Mobile Payment Apps Available Now
Mobile payment apps could replace credit cards and cash with increased convenience and security. Here are the major players right now.
Mobile payment has been slow to take off. But with Apple and Samsung announcing their apps, this year is poised to be the year of the mobile wallet.
Oddly, security is both the biggest reason consumers have been reluctant to embrace the concept, and what just might drive the shift toward mobile wallets in the end. Last year saw security breaches at big retailers like Home Depot and Target; and mobile wallets seem more attractive because many use "tokenization," a transaction process that substitutes credit card numbers with one-time secure tokens. This is meant to make your credit card data immune to those types of databases hacks, because the stores never have your card numbers.
The recent flurry of data breaches is also driving the replacement of the current swipe-and-sign credit card with chip and PIN cards (also called EMV), which create single-use codes and sometimes require the entry of a PIN for added security. As stores switch to the EMV system, these updates are also very likely to include compatibility for near field communication (NFC), the tap-to-pay technology used by many mobile wallets that allows customers to pay by holding their phones in front of a device at the register.
This past October, only 2.4% of retailers that accepted credit cards had the NFC technology to accept the then-new Apple Pay. That's likely to be very different this October, when the deadline for retailers to update to the new EMV system comes.
Security isn't the only draw of these services: They promise increased deals, savings, and convenience too. Companies that are trying to make it easier for retailers to turn their ads into clickable deals for Apple Pay, Google Wallet, and other mobile wallets, and for shoppers to receive coupons when they're near a store.
A Comparison of All the Major Mobile Wallet Options
Thinking about switching to a mobile wallet? Here's what you should know about the top contenders, and their pros and cons.
Apple Pay
The October launch of Apple Pay put the spotlight back on mobile wallets. By early March, the number of retailers that accept NFC mobile payments jumped to 700,000, with as many as 50,000 Coca-Cola vending machines. Apple Pay is also reportedly doing well on app and online purchases; according to a recent Fortune.com post, Apple Pay is the top payment method at Staples.com. A recent study, however, found that only 6% of iPhone 6 and 6 Plus users had used Apple Pay so far.
Setup: Apple Pay is set up through the Passbook app installed on Apple devices. Apple Pay is compatible only with newer devices: the iPhone 6 and 6 Plus, the iPad Air 2 and Mini 3, and the upcoming Apple Watch.
Payment: To pay, put the device near the store's reader and place your thumb on the device's Touch ID sensor to confirm your identity. You can also easily pay within apps.
Loyalty programs, gift cards, and coupons: The PassBook app was originally designed to hold loyalty cards, gift cards, concert and movie tickets, and coupons.
Security: Apple Pay uses tokenization for secure payments, and the info is stored on a chip within the device itself. Apple doesn't store transaction details and doesn't collect information about what you buy. If the phone is lost or stolen, use Find My Phone to put it in Lost Mode, which will suspend Apple Pay. Or you can completely erase all information, including credit and debit cards, from the phone.
While Apple Pay users' information is safe, identity thieves are using Apple Pay to set up iPhones with stolen information and then using the system, often to buy high-price Apple items and re-selling them. However, a recent article by The New York Times says the problem may be the banks, as they are responsible for approving the cards loaded to the mobile wallet. Verification has often been the last four digits of a social security card — something ID thieves often have. (Mashable notes the issuemight not be unique to Apple Pay.)
Google Wallet
When Google Wallet launched in 2011, it failed to take the world by storm, partially because many major wireless providers instead supported the Softcard (formerly Isis) mobile wallet and even blocked Google Wallet from working on their phones. Earlier this year, however, Google acquired Softcard and announced that Google Wallet will be pre-installed on Verizon, T-Mobile, and AT&T Android devices. (If you're wondering about Android Pay, it's not a consumer app, but an API for developers to use Google technology to create their own payment apps.)
Setup: Users can put in multiple credit cards and select one as the default tap-and-pay option. You're also asked to create a 4-digit PIN. You can also add money to the Google Wallet balance from your bank account for free or from a credit or debit card for a 2.9% fee.
Those switching to Google Wallet from Softcard, which shuts down at the end of March, won't be able to transfer data and will have to set up a new account.
Payment: To use the tap-and-pay function in stores, you need an Android phone running 4.4 (KitKat) or higher. To unlock the wallet, enter the 4-digit PIN and then tap. You can use Google Wallet on Google Play or within apps, as well as online wherever you see a Buy with Google button.
You can also receive money and send money from your Google Wallet balance as a Gmail attachment even if the recipient doesn't have Gmail. You can also opt for a physical Google Wallet card that allows you to spend from your Google Wallet balance or get cash at ATMs.
Loyalty programs, gift cards, and coupons: Enter account numbers or scan barcodes of your customer loyalty cards to the Google Wallet. You can also browse and sign up for loyalty programs within the app. As for coupons, use the Save to Google button to save offers from websites on your phone.
Gift cards also can be stored on Google Wallet, and you can easily view your balance, which is automatically updated for retail partners.
Security: Google Wallet uses tokenization, and the encrypted data is stored on Google's secure servers, so your information is never shared with the merchant or shown in the app. You also must use the 4-digit PIN to authorize payment. If the phone is lost or stolen, disable the account online, and if you lose the wallet card itself, you can lock it using the app. You can opt for instant notifications for transactions, and there's 24-hour security monitoring.
Samsung Pay
Samsung, which recently purchased mobile payment system LoopPay, is offering a mobile wallet that can be used with current magnetic strip card readers, making it compatible with 90% of U.S. merchants when it launches in the US this summer. That's more than 10 times the locations that now accept Apple Pay.
Setup: Samsung Pay will be available on the Galaxy 6 and Galaxy 6 Edge, but not during the phones' initial launch in April. According to a Samsung press release, set-up requires a few simple steps.
Payment: Samsung Pay will offer tap-and-pay technology, with the phone's fingerprint scanner to complete a transaction. Nothing has been said about Samsung's ability to work with EMV readers, but it looks like something from LoopPay is in the works.
Loyalty programs, coupons, and gift cards: Not much has been revealed about this aspect of Samsung Pay, however, LoopPay currently offers storage of loyalty cards, as well as insurance and library cards. According to the company's website, LoopPay also can store IDs, like your work ID and your driver's license — one of the main reasons you still need to carry a physical wallet. (Whether police officers and bouncers are on board with this remains to be seen.)
Security: Like Apple Pay and Google Wallet, Samsung Pay uses a tokenization system that doesn't transmit your card information to retailers. In the case of lost or stolen phones, Samsung's Find My Mobile feature can be used to locate, lock, or clear the phone.
CurrentC
CurrentC comes from Merchant Customer Exchange (MCX), a group of retailers that includes Rite-Aid and CVS, as well as Walmart, Target, 7-Eleven, Kohl's, Lowe's, and other big-name merchants. Paydiant, the platform behind CurrentC, was recently accquired by PayPal.
The reason retailers like CurrentC is because it eliminates credit card processing fees. It also gives stores access to consumer data, undoubtedly more appealing than the anonymity Apple Pay offers. CurrentC is available now only to some with an invite code and isn't officially launching until later this year.
Set up: CurrentC will be available on any type of phone capable of supporting the app. According to the privacy policy, you'll have to provide security info such as "driver's license number, Social Security number, date of birth, or answers to challenge and response questions" for verification purposes, plus name, mailing address, email address, and mobile device number, as well as payment cards and loyalty card info. (Right now, the cards mentioned on its website seem to be limited to bank and merchant-based cards, but additional payment options are slated.)
It will also determine your approximate location for local offers, and the app also may inquire about your health. Users have to provide information like a driver's license, Social Security number, and date of birth for security, not to be shared with marketers. (However, as CNN points out, the rest of your info up for grabs.)
Payment: Select the "pay with CurrentC" option, then open the CurrentC app, enter a 4-digit PIN and press Pay. The cashier then will either present a secure paycode to scan or you can press a button on the phone screen to pull up a QR code to scan. Select the payment account you'd like to use and press the Pay Now button. It will be accepted at 110,000 retail locations nationwide. According to a preview from TechCrunch, the app has a pay-at-the-gas-pump option as well.
Loyalty cards, coupons, and gift cards: As you can expect from a card created by retailers, the strong point for CurrentC looks like it will be the loyalty points and coupons. Rewards are applied and earned automatically during transactions with participating retailers, and the app will also automatically apply offers, coupons and promotions. (And maybe you can finally say goodbye to that long CVS receipt.) The TechCrunch preview shows a map of participating retailers. So far, Target gift cards are listed on the CurrentC site, but the app is expected to support a variety of gift cards.
Security: CurrentC uses tokenization, so the argument could be made that while the retailers may have marketing information, they won't have shoppers' financial information, which will be stored in a secure cloud. In the case of lost or stolen phones, CurrentC can be disabled via phone or online, as well as reactivated if your phone is recovered.
Stratos
Among the big mobile giants, a small tech startup is entering the competition with its Stratos Bluetooth Connected Card, set to launch in April. It uses a combination of both an app and a physical card to consolidate all your other credit and membership cards.
Setup: Stratos costs $99 for one year and $145 for two years, and membership includes annual upgrades. Members receive the battery-powered Stratos card as well as a card reader that plugs into your phone's headphone jack. Upload your cards to the app by swiping them through the reader.
Payment: Upon release, Stratos will be compatible with the current magnetic card-swipe system, including retailers, restaurants, gas stations, and ATMs. (As the chip and PIN transition moves forward, it seems as if the next round of Stratos cards will allow for this.)
While the app holds the information from an unlimited number of cards, the battery-powered Stratos card itself holds information for three cards for use even when your smartphone isn't nearby. To switch between the cards, you double-tap the Stratos card and make a selection, and an LED light flashes when it's ready to use. If you're using a card that's not one of the main three, use the app to switch the card you'd like to use to a priority spot, and then use the Stratos card. Stratos works at brick-and-mortar stores, but you still have to enter your information when paying online.
Loyalty cards, coupons, and gift cards: Loyalty and gift cards can be uploaded using the scanner. According to the Stratos site, future upgrades will allow for location- and history-based suggestions of retailers on the app when the card is double-tapped. Membership also includes special offers and discounts from Stratos partners.
Security: In addition to tokenization of payments, the Stratos card itself does not display any of your card numbers — only your name — so if it is lost or stolen, your information is still safe. If the card is lost, users can receive alerts by phone. You can set your card to lock up automatically after a certain time away from your phone; to re-activate, just double-tap the card once it's within Bluetooth range of the phone.
Readers, have any of you used these mobile payment systems? What do you think of them? Are they useful? Let us know in the comments below!
---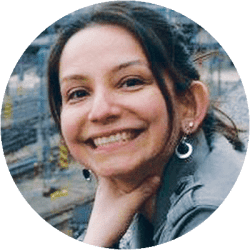 Contributing Writer
Josie Rubio was a Brooklyn-based freelance editor and writer, who interviewed everyone from Britney Spears to ghost experts during her lengthy journalism career. She visited five continents, and loved to write about travel, food, nutrition, health, gardening... and pretty much everything.

Note: Josie Rubio died on December 3, 2019.
DealNews may be compensated by companies mentioned in this article. Please note that, although prices sometimes fluctuate or expire unexpectedly, all products and deals mentioned in this feature were available at the lowest total price we could find at the time of publication (unless otherwise specified).