When to Buy a Mac or Apple Device: Save Money With Careful Timing
Apple will update the iPad Air and iPad mini next month, and our research shows you can save the most money if you wait to buy.
These days, Apple deals are easy to find, but when you buy your Apple kit is just as important as where you buy it. We took a deep look at the deal life cycle of four landmark Apple devices — the iPhone, the full-size iPad, the iPad mini, and the MacBook Air — to see when resellers like Walmart and Best Buy offer their best discounts.
For each device, we examined deals for the entry level model. For the iPhone and iPad, we analyzed deals for the 16GB model, whereas for the MacBook Air we researched sales on the base 11.6" configuration. We carefully analyzed the results, and as it turns out, you can save a bit of cash almost immediately on a new Apple item — but the biggest savings come right before, and after, the device is updated.
Check out the infographic below to see when the best deals show up for each Apple product category!
Apple Devices Hit Their Lowest Price When the Next One is Announced
As you can see from the charts below, price cuts on Apple products tend to become steeper as we approach the next product release. The absolute best time to buy an Apple product is after the next generation is announced; at that time, resellers start slashing prices on available stock to make room for the new hotness.
You may notice, however, that in some cases, the best deal during the model's current product cycle is sometimes not that far off from the first deal it'll see after the next generation is announced. It's important to remember though that we'll continue to see better and better deals after a model is outdated, until stores run out of inventory.
Refurbs Offer Savings When You Don't Want to Wait for a Deal
Apple is one of those manufacturers that has a sterling reputation for offering flawless, factory-reconditioned items, since its refurbs come with the same full 1-year warranty that its new products receive. Many consumers who don't want to pay full price will thus look for refurb deals, which conveniently also follow predictable patterns.
While the difference between the maximum discount you can find on a new unit will sometimes be similar to, or more than, the price cut you'll receive for a refurb, it's important to think of Apple's refurbs as deals that are (mostly) always available; once the model hits the store, it will very likely be available consistently at that reduced price.
When to Buy Each Apple Product
iPhone 16GB
Best Savings as Current Generation: $141
Immediate Savings as Previous Generation: $150
iPhone deals were initially hard to come by. But these days, retailers like Walmart and Best Buy have changed the deal industry by discounting new iPhones just days after their announcement, in an attempt to make a publicity-driven splash. We've even seen brand-new, flagship 16GB iPhones drop to $100 within a week of release!
Still, the absolute lowest price that an iPhone will hit while it's the most current generation will occur about 11 months after debut; in the past, that has meant an attractive $58 price tag, or about 71% off. A savvy Apple shopper will note that said deal is actually lower than the $99 subsidized price the model will likely receive once the next gen is announced, but never fear: Resellers will knock it down even further to $49 afterwards, which is $150 off the original subsidized price it started at.
For more details, check out our full guide on when to buy an iPhone.
iPad Air 16GB
Best Savings as Current Generation: $99
Immediate Savings as Previous Generation: $100
Apple tends to refresh its iPad lineup in late October, which is when consumers should be looking for deals. The iPad traditionally sees its best deals in the days before and after the next model is announced. The iPad 4, for instance, hit its all time lows of $400 and $399 just before the iPad Air's announcement and two days after the iPad Air's keynote, respectively. For those keeping track, that's about 20% off list price.
Refurbs: Unlike the iPhone, the Apple Store will sell its own factory-refurbished iPads online. A current model will show up in the store around the 5-month mark, and it'll offer a consistent $80 off until the next model is announced, at which point it'll drop to $120 off. Although at any given point, a deal price on a new unit might top Apple's non-fluctuating refurb offers, they're an ideal option for someone who wants a discount, but doesn't want to wait for a deal.
For more details, check out our full guide on when to buy an iPad Air.
iPad mini with Retina 16GB
Best Savings as Current Generation: $79
Immediate Savings as Previous Generation: $99
Perhaps because we're only one generation in thus far, the iPad mini with Retina was slow to see its first deal, taking about two and a half months. Similarly to other Apple products, its strongest discounts have come the closer we get to the iPad announcement in October. Based on the deal history of the standard mini, we're anticipating even steeper price cuts after the second-generation debuts, at which point shoppers should look for 25% off or more.
Refurbs: iPad mini with Retina refurbs took a bit longer to hit the Apple Store than the Air refurbs did, taking six months instead of five. However, we're predicting that mini refurbs will similarly see another price cut once the next generation is released.
For more details, check out our full guide on when to buy an iPad mini.
MacBook Air 11.6"
Best Savings as Current Generation: $199
Immediate Savings as Previous Generation: $180
At first glance, the MacBook Air appears to fly in the face of our advice to wait until the next generation is announced to get the best deal. That's because, for the past few years, the very first deal on a MacBook Air once the next model was released has been slightly higher in price. However, in all instances, another deal rolled in soon after that offered a new rock-bottom price on the model, further supporting our post-announcement theory.
Still, the MacBook Air has a tendency to see sizable discounts during its first run. Saving $100 within days of release is nothing to sneeze at, especially now that the 11.6" ultraportable is starting at a lower retail price of $899.
Refurbs: If you don't mind a previous-generation Apple refurb, then buying a reconditioned MacBook Air model once the next one has been announced provides an amazing opportunity to get a beautiful, trendy piece of technology at a fraction of the price — or about 28% off.
We should note that the refurb prices for the MacBook Air are predictions based on past behavior; Apple lowered the starting price on the Air to $899 this spring, and that model has yet to show up at the store as a refurb. However, these numbers would be consistent with Apple's pricing in the past.
For more details, check out our full guide on when to buy a MacBook Air.
Figuring out when your most-desired Apple product will see the biggest discount is pretty easy once you look at that the deal history (and know which stores will offer the best prices). With a little patience, and our buying guides, you'll be on your way to saving on your Apple gear.
Want us to do the work for you? Consider signing up for an email alert for the product of your choice, and we'll send you a message the second we publish a deal.
---
Related DealNews Features: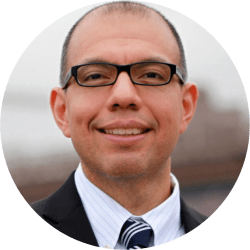 Contributing Writer
With over a decade of experience covering technology, Louis Ramirez has written for CNET, Laptop, Gizmodo, and various other publications. Follow him on Twitter at
@louisramirez
.
DealNews may be compensated by companies mentioned in this article. Please note that, although prices sometimes fluctuate or expire unexpectedly, all products and deals mentioned in this feature were available at the lowest total price we could find at the time of publication (unless otherwise specified).