Black Friday Phone Deals 2023: Best Sales Available
Offers on Apple iPhones, Samsung Galaxy devices, and Google Pixel smartphones are all popping up for the shopping holiday.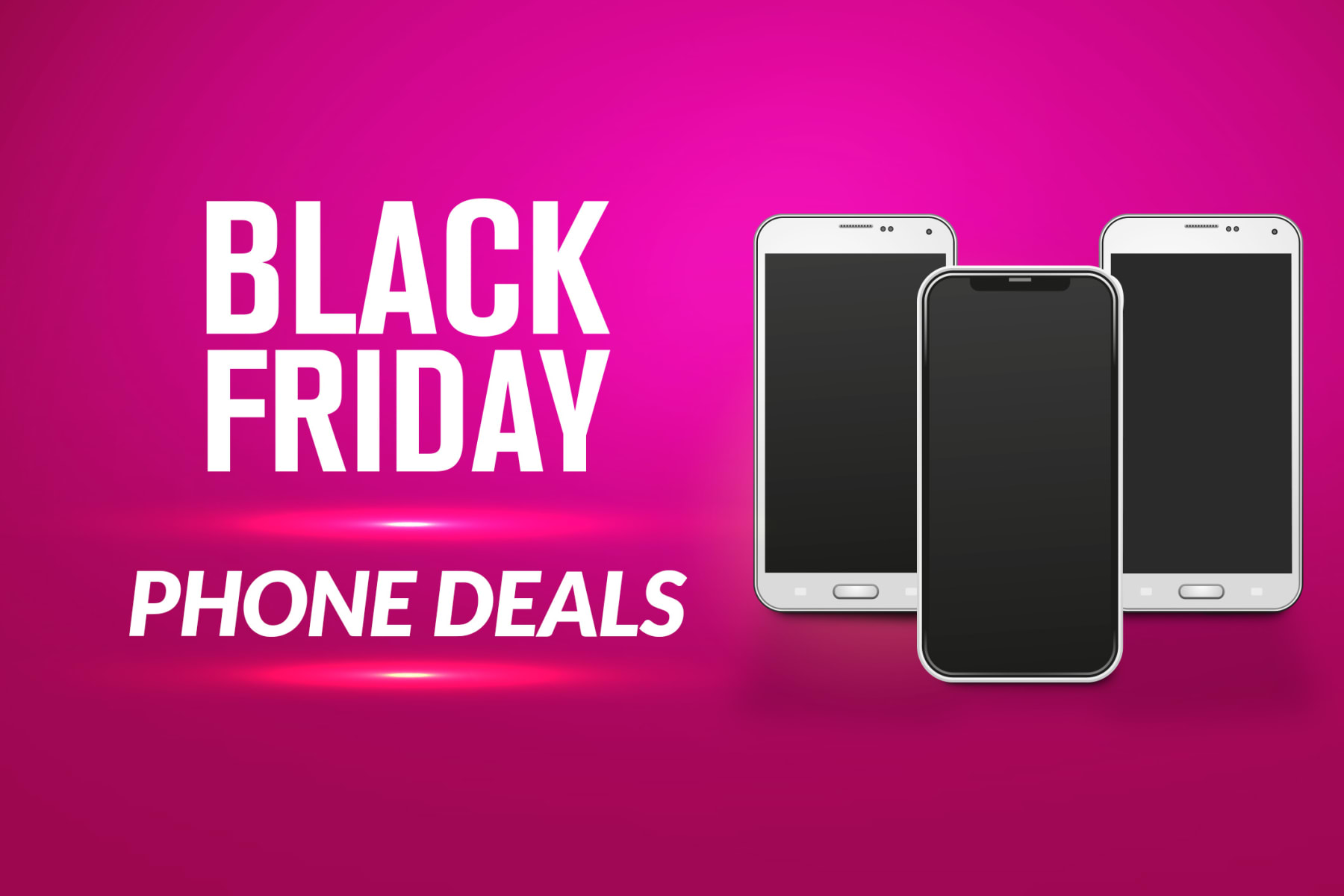 Phone manufacturers release different models throughout the year. But regardless of when a new device drops, there's one undeniably great time for deal-hunting: Black Friday. Whether you prefer Android or iOS, you're bound to find noteworthy Black Friday savings on smartphones you're interested in. And yes, that includes the latest and greatest from Samsung, Apple, and Google.
Check out our guide to Black Friday phone deals in 2023.
The Best Black Friday Phone Deals in 2023
Get an Apple iPhone 15 Pro and save on iPads and Apple Watches at Verizon: Be prepared to jump through some hoops to get this one, but if you do, you can stack up some serious savings. Buy a 5G iPhone with an unlimited plan plus an eligible iPad with any plan and get up to $279.99 in promotional credits over 36 months. Even better, you can also get up to $120 off an Apple Watch SE, Apple Watch Series 8, or Apple Watch Ultra. Note that a new line is required for both the iPad and the Apple Watch to redeem this promotion.
Buy an Apple iPhone and get a free gift card at Apple: The gift card amount will vary depending on which iPhone you buy. The iPhone 14 will get a $75 gift card, the iPhone 13 will come with a $50 gift card, and the iPhone SE will have a $25 gift card.
Refurbished Unlocked Apple iPhone 13 Pro Max 128GB for $463.99 at eBay: If you don't want to fork over a ton of cash on a brand-new iPhone, this is a great compromise. It's two generations old, but it's also at the best price we've seen. Be sure to use the code "HOLIDAYSAVES20" to get this price.
Refurbished Unlocked Apple iPhone 13 128GB for $327.99 at eBay: If you want a smaller phone, this iPhone 13 is another excellent deal available right now. Be sure to use code "HOLIDAYSAVES20" to take 20% off and get the best price we've seen.
Buy a Samsung Galaxy S23+ and save up to $350 on a Galaxy Watch6 or Watch6 Classic at Verizon: You'll have to choose from select Unlimited plans and a new line on your service plan is required for the watch, but then you'll receive up to $350 in credits over 36 months. Even better, you can receive a free Samsung Galaxy Tab S9 FE 5G with the purchase of a 5G Android smartphone. Note that a new line and service plan is required for the tablet, as well.
Refurbished Unlocked Samsung Galaxy Z Flip 4 256GB for $309.99 at eBay: For the ones who love a smartphone but also miss a flip, this deal is worth checking out. It's $690 less what it originally cost, plus it's $40 less than what we saw earlier this week and the lowest price we've seen.
Get the Google Pixel 8 Pro and save up to $400 on the Pixel Watch 2 at Verizon: Buy a Pixel 8 Pro (select 5G Unlimited plans are required) plus buy an eligible Google Pixel Watch 2 with any plan, and receive up to $400 off via promotional credits over 36 months.
Google Pixel 8 128GB Smartphone for $549 at Amazon: This is the lowest price we've seen outright for this model that was just released last month. It's available in three different colors: Hazel, Obsidian, and Rose.
NOTE: The information below was compiled before Black Friday sales went into full swing. Please refer to the info above before making any shopping plans.
Jump Ahead for Key Phone Predictions
What to Expect From Black Friday Phone Deals in 2023
Black Friday Samsung Phone Deals
Our 2023 Prediction: Open-box Galaxy S23 models could cost less than $500
Samsung released the Galaxy S23 lineup in February of this year. So by now, enough time has passed to ensure notable deals on these mobile devices show up for Black Friday. If the Galaxy S22 offers from last year are a sign, we could see deep discounts on open-box models, plus decent savings on unlocked phones.
For example, last year we saw an open-box model of the then current-gen Galaxy S22 128GB for just $375 on eBay. And Woot! offered a refurbished unlocked Galaxy S22 Ultra — the highest-end model in the lineup — with 256GB of storage for $736. We also saw a brand-new S22 Ultra with 128GB of storage for $869 on Amazon. That was one of the pricier deal options we found for an S22, but the phone was also factory-unlocked. eBay offered the same model for $780 during the Black Friday season, so it's worth shopping around.
SEE ALSO: Apple Black Friday Deals 2023: What Discounts Can You Expect?
The Black Friday savings extended beyond the S22 lineup, as well. A fair amount of deals were also available on both the Galaxy Z Flip 3 and Galaxy Z Fold 3, which Samsung released in August 2021. They were the previous-generation Z Flip and Z Fold devices, so we weren't super surprised to see offers on these particular models.
On November 24 last year, we saw the Galaxy Z Flip 3 128GB model for $540 and the 256GB model for $590 at Woot! Two days later, we saw even bigger discounts. On November 26, the same phones dropped to $460 and $500, respectively, again at Woot! These offers were all for unlocked models, too. They showed how great deals on Thanksgiving could be surpassed even after Black Friday.
If you're interested more in general sales, watch for offers like refurbished Android smartphones for up to 80% off on sites like eBay. Last year, that sale included Samsung-brand devices, so the savings potential was high. Want to shop direct? That's worth looking into, as well. Samsung knocked up to $600 off select devices during its Black Friday Phone Deals event in 2022.
Apple iPhone Black Friday Deals
Our 2023 Prediction: The best Black Friday iPhone deals will include gift cards
Bundling iPhones with gift cards for Black Friday has grown in popularity in recent years. That applies to both the latest models and previous-gen ones, and we expect more of the same with Black Friday 2023 iPhone deals. Last year, Walmart offered up to $750 in gift cards with select iPhone purchases and trade-ins. This deal included the then-latest iPhone 14 lineup, but even certain iPhone 13 models were eligible for gift cards worth up to $500. (Interested in 2023 iPhones? Read more about the iPhone 15 here!)
Look for the latest smartphones to be bundled with gift cards for Black Friday to make the prices more budget-friendly.
Don't count on Apple itself having the best deals, though. If you're shopping new devices there, expect the gift card values to vary based on the product. Last year, buying an iPhone 13, iPhone 12, or iPhone SE would grant shoppers a $50 gift card.
If you prefer your Black Friday deals on cell phones to come in the form of outright discounts, know that we should see a handful of those around the shopping holiday, as well. Last year, Target knocked up to $150 off a variety of Apple products, while eBay had select refurbished phones for $250 — or even less.
Google Pixel Black Friday Deals
Our 2023 Prediction: The Pixel 8 lineup will see modest savings
Google tends to release its latest Pixel flagships in October, so we probably won't see huge discounts on the Pixel 8 when Black Friday rolls around. But that doesn't mean we won't see any. And if you're not opposed to buying previous generations, you may be able to find more significant savings.
SEE ALSO: Black Friday Laptop Deals 2023: What Should You Expect?
Last year, Amazon sold the unlocked Pixel 7 with 128GB of storage for $499, which was $100 less than its standard price. As for the Google Pixel 7 Pro, we saw unlocked phones with 128GB for $749, or $150 cheaper than the usual cost. Those aren't bad savings by any means, especially for mobile devices that Google released on October 13 — about a month and a half before Black Friday 2022.
We could see prices fall even further on the Pixel 7 lineup this year. We've already seen an unlocked Pixel 7 with 128GB drop to $449 in 2023, for example. And the Pixel 7 Pro could be free in select cases if you sign up for a new line with carriers like Verizon. We've seen an unlocked Pixel 7 Pro this year as low as $599, too, and they could go for even less by the time Black Friday rolls around.
The Top Black Friday Phone Deals in 2022
While we don't know what the best Black Friday cell phone deals will be in 2023, it's possible that iterations of the ones below will return.
Unlocked Samsung Galaxy S22 Series for up to $1,200 off at Best Buy: This 2022 deal was best when shoppers redeemed it with in-store trade-in offers, which provided the biggest discount we'd seen on this phone at the time.


Google Pixel 6a 5G Phone for $299 at Target: You could get this device unlocked with this deal that matched the best price we'd ever seen. While Target doesn't appear to have the Pixel 6a available anymore, we could see the Pixel 7a drop to similar prices this year.


Refurb Unlocked Apple iPhone 12 64GB Smartphone for $364.95 at eBay: This was the best price we'd seen for this item, which was certified refurbished and came with a 1-year warranty from Allstate. It's still available for even less. You could get it for $317.95 at the time of publication, and it still comes with the 1-year warranty from Allstate.


Open-Box Samsung Galaxy S22 5G 128GB Smartphone for Verizon for $375 at eBay: This was the best price we'd seen and $255 less than a factory-sealed unlocked unit found elsewhere at the time. This eBay offering appears to no longer be available, but there's a good chance we'll see similar deals on the Samsung Galaxy S23 this year.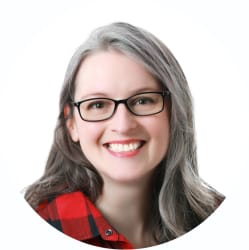 Senior Staff Writer/Consumer Analyst
Julie's work has been featured on CNBC, GoBankingRates, Kiplinger, Marketwatch, Money, The New York Times, Real Simple, US News, WaPo, WSJ, Yahoo!, and more. She's extolled the virtues of DealNews in interviews with Cheddar TV, GMA, various podcasts, and affiliates across the United States, plus one in Canada.
DealNews may be compensated by companies mentioned in this article. Please note that, although prices sometimes fluctuate or expire unexpectedly, all products and deals mentioned in this feature were available at the lowest total price we could find at the time of publication (unless otherwise specified).