Black Friday Laptop Deals 2023: What Should You Expect?
Get ready for all-time best prices on MacBooks, Chromebooks, and other devices.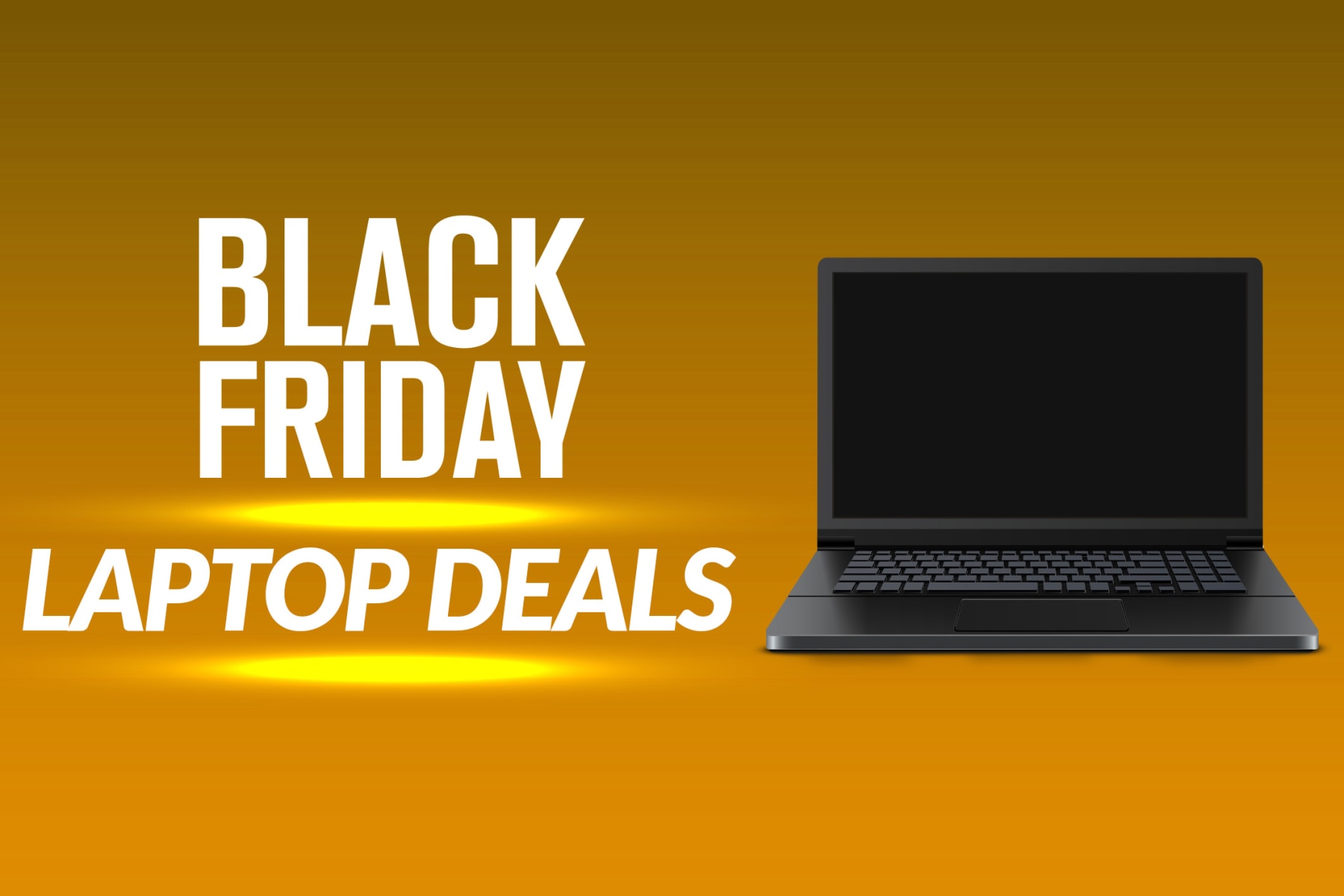 One of the biggest categories shoppers eye every Black Friday has to be laptops, and with good reason. We may see a handful of deals at any given time throughout the year, but Black Friday is when a huge range of devices are on sale. And the laptop Black Friday deals tend to be some of the best we see all year. While Back to School season comes in a close second, Black Friday still reigns supreme for savings on laptops.
Check out our guide to see what kinds of laptop discounts you can expect for Black Friday 2023. We also go over the top stores to shop to ensure you find the best offers.
Jump Ahead for Key Laptop Predictions
What to Expect From Black Friday Laptop Deals in 2023
Check out our Black Friday laptop predictions for 2023 below. They focus on three big laptop categories: Apple MacBooks, Chromebooks, and gaming laptops.
We note certain laptop features in our guide, but when you look at processor specs while shopping this year, be aware that Intel is changing their naming conventions. Instead of an Intel CPU being called an Intel Core i7 processor, for example, you may see it labeled as an Intel Core 7 processor instead, with the "i" removed. This change begins with Intel's Meteor Lake chips, and you can read Intel's info on the update here.
Black Friday MacBook Deals
Our 2023 Prediction: Apple MacBooks will come bundled with gift cards worth hundreds
If you're expecting Apple to have traditional Black Friday sales, you'll likely be disappointed. But that doesn't mean the tech company opts out of deals. In fact, Apple usually bundles full-priced items with hefty gift cards from Black Friday to Cyber Monday each year. Last year, Apple included gift cards worth up to $250 with select purchases — MacBooks among them — and that offer will likely return for Black Friday 2023. Here are the models Apple offered gift cards with in 2022:
$150 gift card with a MacBook Air
$200 gift card with a MacBook Pro 13"
$250 gift card with a MacBook Pro 14" or 16"
If you're looking for actual discounted MacBooks, there will be deals — you just need to know where to shop. To begin with, you can save a ton simply by opting for refurbished models. Last year, Woot! had refurbished MacBooks and iPads from $130, plus we saw a refurbished 2018 MacBook Air 13.3" laptop for $500 and a refurbished 2017 MacBook Pro 13.3" laptop for $410 at UntilGone.
What if you're wanting a new machine? You may have good luck with Amazon. Last year, the online retailer offered a MacBook Air 13.6" laptop with an Apple M2 chip for $1,049 and a 2020 MacBook Air 13.3" laptop with an M1 chip for $799. eBay is also a good option, particularly for open-box models. During Black Friday 2022, we saw an open-box MacBook Pro M1 Pro 14.2" laptop (a 2021 model) for $1,399 on eBay.
Black Friday Chromebook Deals
Our 2023 Prediction: New Chromebooks could cost as little as $79
People used to consider Chromebooks kind of as throwaway machines. They were cheap devices that were good for surfing the internet and checking email, but that's about it. And because of their minimal capabilities, they usually came at a super cheap price. Now, though, there's a huge range of Chromebooks. They're still mainly designed as lightweight laptops for handling low-power tasks like internet work, but there are now high-end Chromebooks that can do way more than their predecessors could.
Laptop Black Friday deals should drop new Chromebooks to as little as $79, while refurbs could go for even less.
Because of that, Chromebooks tend to be one of the more popular laptop categories. They make good, budget-friendly buys for younger users, as well as those looking for a machine that's a little less robust than a typical laptop.
Historically, we've seen Chromebooks drop to $99, but last year we actually saw brand-new Lenovo machines for as little as $79 around Black Friday. If you don't mind refurbished Chromebooks, you can find even more affordable deals. For instance, we saw refurbished Dell machines for just $50 last year.
Be prepared to shop eBay, Lenovo, HP, and Target to score the lowest prices around Black Friday and Cyber Monday. Though if you want to shop stores like Best Buy, you can expect to find Chromebooks under $200 there, as well.
If you want a higher-end model, be ready to spend a few hundred dollars, if not more. For instance, last year Lenovo offered a Chromebook Duet 3 10.95" machine with 4GB RAM for $199, while HP offered its Chromebook x360 14" touch 2-in-1 laptop for $290. Target was selling a Lenovo 3i Chromebook 15.6" touch laptop for $230, and HP had a 15at Chromebook 15.6" laptop for the same price. That said, most of the Chromebook deals we saw around Black Friday 2022 did tend to fall in the under-$200 range.
Black Friday Gaming Laptop Deals
Our 2023 Prediction: Several gaming machines will drop below $800
Ask a gamer whether they recommend a desktop PC or a laptop, and they'll probably go with the former. But sometimes you need the portability a laptop provides. We've covered recommended specs for gaming laptops before, so it's a good idea to familiarize yourself with those before looking for a new machine around Black Friday.
SEE ALSO: Black Friday TV Deals 2023: What Can You Expect This Year?
During Black Friday 2022, we saw an HP Victus 15.6" gaming laptop with a 12th-gen. Intel Core i5 processor for just $480 at Best Buy, a Gigabyte G5 MD 15.6" gaming laptop with an 11th-gen. Core i5 CPU for $550 at eBay, and an Asus TUF Gaming F15 15.6" machine with a 10th-gen. Core i5 for $590 at Amazon. The HP Victus was equipped with an NVIDIA GeForce GTX 1650 graphics card, while the Gigabyte featured an NVIDIA GeForce RTX 3050 Ti graphics card as well as a 144Hz refresh rate.
These were both decent computers if you wanted portable gaming options. That said, it's important to be reasonable about your expectations with your gaming habits and what your build can handle.
If you want to shop sales on gaming laptops around Black Friday, look for those to pop up at Amazon. Last year, the retailer took up to 29% off select MSI gaming laptops. And for Cyber Monday, they cut up to 67% off gaming laptops, desktops, and monitors from brands such as Alienware, Dell, Lenovo, MSI, and Asus.
The Top Black Friday Laptop Deals in 2022
Black Friday laptop deals may not differ a ton from year to year, so if you're curious about what kinds of offers we could see in 2023, take a look at some of the best ones we found in 2022 below.
Lenovo Flex 3 Chromebook 11.6" HD Touchscreen Laptop for $99 at Best Buy: This offer was an exact match for our 2022 Chromebook predictions, and it was the best price we'd seen. Unfortunately, this model is no longer available in brand-new condition at Best Buy, but we may see a newer version take its place this year.


HP Victus 15.6" GTX 1650 Gaming Laptop for $480 at Best Buy: This offer beat our 2022 gaming laptop prediction by $120, and it was the best price we'd ever seen for this model. The HP Victus is currently available for $640 on clearance if you can find it; it unfortunately can't be purchased online at Best Buy. If it's still hanging around when Black Friday arrives, though, we could see even lower prices that beat last year's offerings.


Acer 11.6" Convertible Touchscreen Chromebook for $100 at Target: This offer just about matched our predictions from last year, which stated that Chromebooks would fall to $99. Unfortunately, it's no longer available at Target.


HP 11th-Gen. i3 15.6" Laptop for $250 at Staples: Not only was this the lowest price we could find for this laptop, but it was also the best price at the time by $250. The laptop is on clearance now and priced at $455, if you can find it at your local store. The model is going to be discontinued soon, according to the Staples product page. So if you're interested, it's best to jump on it quickly!


HP Pavilion 12th-Gen. i7 15.6" Laptop for $598 at HP: Shoppers had to use the code "CHESTNUT5" to get this deal, but doing so resulted in savings of nearly $402. Unfortunately, it seems that this model is no longer available from HP.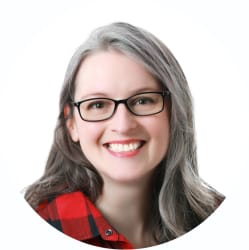 Senior Staff Writer/Consumer Analyst
Julie's work has been featured on CNBC, GoBankingRates, Kiplinger, Marketwatch, Money, The New York Times, Real Simple, US News, WaPo, WSJ, Yahoo!, and more. She's extolled the virtues of DealNews in interviews with Cheddar TV, GMA, various podcasts, and affiliates across the United States, plus one in Canada.
DealNews may be compensated by companies mentioned in this article. Please note that, although prices sometimes fluctuate or expire unexpectedly, all products and deals mentioned in this feature were available at the lowest total price we could find at the time of publication (unless otherwise specified).