You Won't Believe You Can Rent These 8 Things
Everyone has heard of leasing a car, or even power tools (as we discuss here). But renting a wedding cake? A casket for a funeral?
If you've ever lived in an apartment or leased a car, you're probably familiar with the eternal debate of renting versus buying.
One popular theory goes like this: You should buy things that appreciate in value (like a house, though this is debatable), and rent things that quickly depreciate in value (like a new vehicle). Renting takes a lot of heat because it's often perceived as "throwing money away."
However, there are still times when renting makes better financial sense, especially if it's a product or service you'll be using infrequently — like that one time you ever needed a tuxedo). We've rounded up some of the most surprising, most overlooked rent-ables around.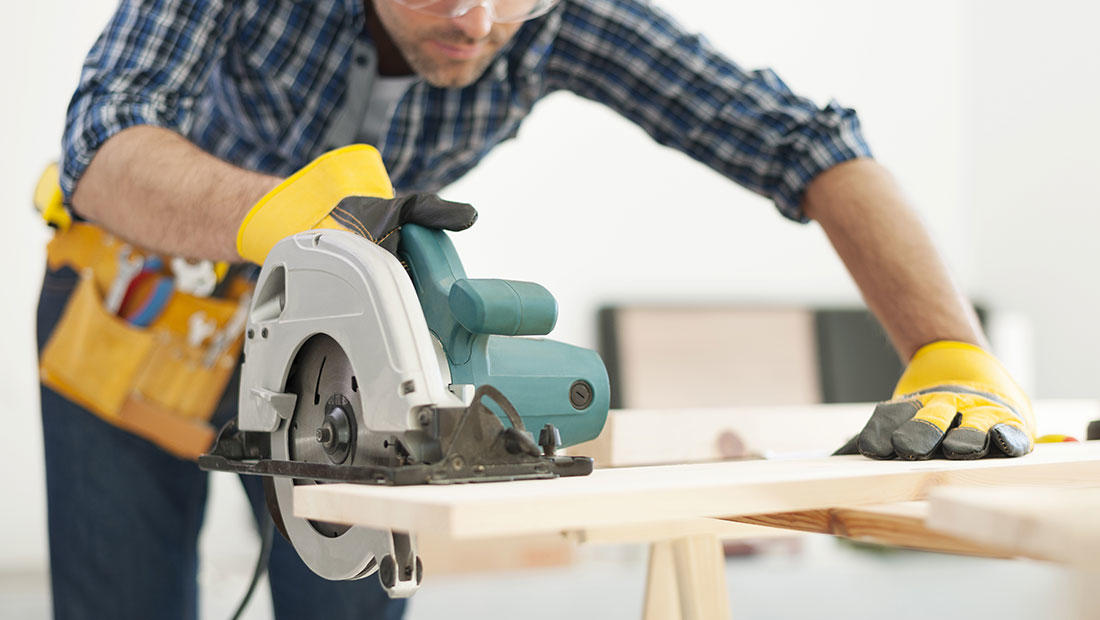 Tools
If you own a home, it seems like a tradition to be the proud owner of a stuffed toolbox. But unless you're a tool hound or the Bob Vila type, forking over hundreds (or thousands) of dollars for a diamond-tipped circular saw or heavy-duty hardwood floor sander might not be worth it. The average power tool, according to statistics, only gets about a half hour of total use in its entire lifetime.
Renting tools at a lower daily rate from Lowe's or Home Depot (just several dollars per day) might be the better option, since you'll rent them on an as-needed basis, and you won't need to pay for maintenance costs. For the part-time DIYer, owning a simple set consisting of a hammer, some screwdrivers, and a few wrenches is more practical.
SEE ALSO: 5 Power Tools That Every Home Should Have
Sporting Equipment
Everything from golf clubs to ski gear to camping equipment are best rented out if you're a part-time sportsman hitting the course, slopes, or trails on a seasonal basis. We'd only recommend buying that snowboard if you live in a wintry environment most of the year, or that surfboard if Malibu is your year-round haunt.) Fitness-minded folks who want a new treadmill or stationary bike should also rent home gym equipment, because giving a new set of weights or elliptical machine a test drive after you buy it can keep your body — and your budget — out of shape. Try sites like REI or BDFitness.com. (And if you're at the chalet or down the shore, renting equipment from local vendors offers convenience.)
Digital Textbooks
At the start of classes, you trek down to the campus bookstore and shell out hundreds of dollars for a few new (and sometimes used) textbooks, only to sell them back a few months later for a paltry fraction of what you originally paid. Renting the same texts in e-book format can be a cost-effective option, since you're only paying for access to the required text for one semester.
With the average cost of college textbooks and supplies at $1,200 a year, you'd be best investing that money in a nice laptop or tablet to download all the literature you need for your classes. Chegg.com, CheapEBook.com, and even Amazon are all great places to start browsing digital textbooks.
SEE ALSO: 7 Tricks to Get the Best Rates on College Textbooks (and How to Rent Them)
Funeral Caskets
Death, like taxes, is unavoidable and costly. In 2016, the typical funeral can range anywhere between $7,000 and $10,000, with the cost of a casket (on average $2,300) the biggest portion of these end-of-life expenses. Renting a casket for a deceased loved one can save families money and financial burden. The rented casket is usually reserved for viewings and the funeral mass, and returned to the funeral home to reuse for another service. Then, at the time of burial, the deceased's body is placed in a simple wooden box that's appropriate for burial or cremation. The average cost to rent a casket, according to Cremation.com, is $750 to $900.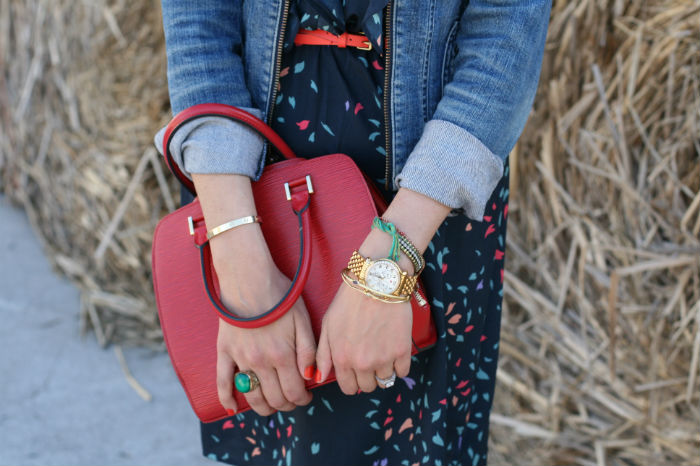 Designer Bags
Anyone with a keen eye for high fashion could be able to spot the difference between a real Louis Vuitton bag and a knockoff. Luckily, you can rent the real thing if buying one is cost prohibitive at the moment. Sites like Bag Borrow or Steal offer designer purse and handbag rentals from under $100 — ideal for showing it off at one formal event before returning it. You'll pay up to $600 for a selection of genuine Chanel pieces, though. If you're willing to spend that much to rent a bag, you might want to keep saving to buy one of your own.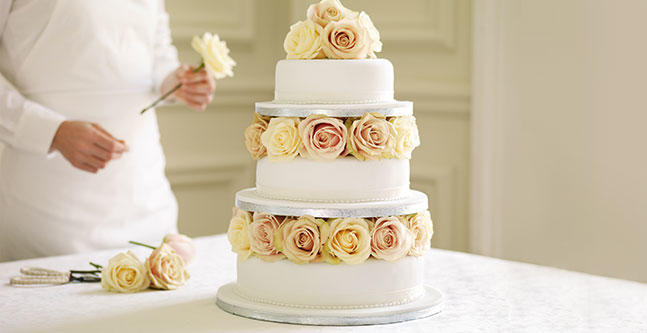 Wedding Cakes
The average American wedding costs around $31,000, and a wedding cake can take up a big slice of that price — nearly $500 per cake.
If you and your soon-to-be-spouse are in accord, you can save money by renting a fake cake from a site like CakeRentals.com. Some of the more affordable choices are in the $200 range, cutting your cake costs in half. Though a fake cake isn't edible (they're made of a foam material but look authentic for photo ops), some of the nicer options contain a small compartment where you can put a real, cheaper cake to serve guests. Though your cake may be fake, your vows will be real.
SEE ALSO: 9 Unexpected Wedding Costs That Can Blow Your Budget
Dogs
It might seem odd to rent a puppy and bring it back just as you're starting to bond. But think about some of the reasons you might rent a dog: A child may be asking for a pet, but allergies, living arrangements, or family budgets might get in the way. You could rent a dog for a sick loved one to cheer them up as they convalesce. Or you might want to get some exercise by taking a dog for a walk.
Whatever the reason, sites like Puppies for Rent let you rent a furry friend, or use Walkzee to find local shelter dogs who need walking and caring for. The best part about these services is that you can also adopt a pup after renting them, but there's no obligation. A word of caution: Pet rental may not be legal in your area.
Christmas Trees
You've generally got two choices when it comes to giving your house a festive yuletide look: Buy a huge tree from a local lot and discard it after just a few weeks, or purchase an artificial tree that neither looks nor feels authentic. Why not rent a tree from one of several companies, such as California-based organizations Rent a Living Christmas Tree or The Living Christmas Company? You'll get a tree delivered to your doorstep and then picked up after the holidays are done, where it'll be replanted to grow for next year. Customers have a choice among fir, cedar, and spruce trees, usually between three to 10 feet tall, with prices ranging from $35 to about $255.
Readers, how have you saved money by renting? What's the weirdest thing you've ever rented (or borrowed)? Let us know in the comments below.
---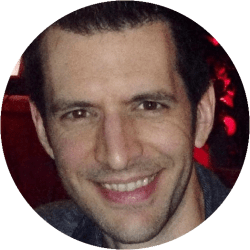 Contributing Writer
Paul Sisolak is a freelance writer who covers a wide range of topics, including personal finance, automotive reviews, travel, news and trends, entertainment, and education. He has written and reported for U.S. News & World Report, Business Insider, Huffington Post, CNN Money, StudentLoanHero.com, and GOBankingRates.com.
DealNews may be compensated by companies mentioned in this article. Please note that, although prices sometimes fluctuate or expire unexpectedly, all products and deals mentioned in this feature were available at the lowest total price we could find at the time of publication (unless otherwise specified).