Most College Students Shouldn't Spend More Than $500 on a Laptop
A low- to mid-priced laptop will satisfy the needs of most college students, but computer science and engineering majors (or avid gamers) may need more power.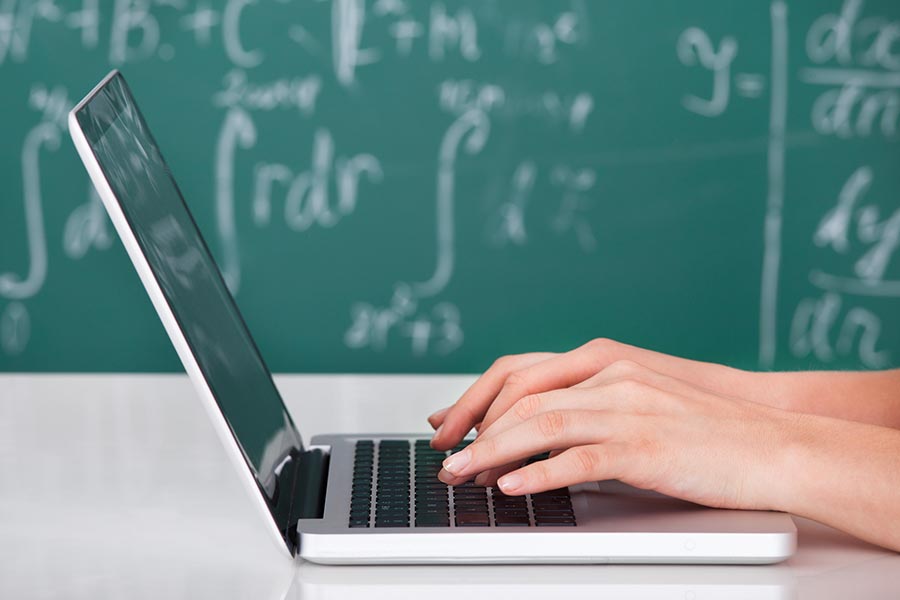 The summer break is drawing to a close and it's time to put sun-soaked days of leisure behind you and knuckle down for another year of academic achievement. One of the greatest study aids you can enlist is a decent laptop; but a system is made up of several components that, if you're not already familiar with the terms, can be thoroughly confusing. You can check out our complete laptop buying guide here for the details on all these specifications, but what does this all mean for price?
As it turns out, many students actually have fairly light needs when it comes to computing. While a teen about to set forth into the world of higher education may want a system with all the bells and whistles, these laptops can push into the $800+ price territory. Thus, a consumer with a tight budget might be wondering: Do I need this?
Below, we discuss what specs students need, according to their major. What we found is that, as a general rule of thumb, most students don't need a laptop that costs more than $500. Here's why.
Most Mainstream Systems Can Handle Basic Student Tasks
Before you get sucked into the world of specs, consider what the laptop is going to be used for. Most students will want something for taking notes and writing up assignments, surfing the web, maybe video-calling family with Skype, watching movies, and streaming music. If that's the full list for your coed, then there's really no need to splash out on the latest hardware.
If you're going to be studying something that requires you to run demanding software (as we'll detail later), or you have a videogame habit you can't break, then it could get expensive. High-end laptops can really push your budget. You could potentially get a lot more value for your money if you invest in a good desktop and supplement that with a cheap tablet for note taking when out and about.
Light Computing Students: Spend $200 to $500 on a Laptop
For students who fit into that "light computing" category — for example, those majoring in communications, English, political science, and humanities — you can generally avoid spending top dollar on the system. However, the lowest prices come with limitations. Your rock bottom price is likely going to be around $200, but you could spend up to $500 for an excellent all-rounder that will serve your average student majoring in anything from business to science.
Chromebooks are available for as little as $200 to $300. A Chromebook could be a great, cost-effective solution that will cover basic word processing and web browsing with ease, but you'll need a Wi-Fi connection at all times to get the best from it, as it doesn't feature an Ethernet port. HP also has its Chromebook alternative called the HP Stream 11, a Windows 8.1-powered laptop complete with Celeron processor, which we've seen for as low as $188.
Beyond that, there's no need to spend much more than $500 for a good, solid Windows laptop, because that will buy you something with a Haswell or Broadwell Core i3 or Core i5 processor, at least 4GB of RAM, and at least a 500GB hard drive. These specs will cater well to most student needs. As a general rule of thumb, you can avoid laptops with expensive graphics cards, gimmicky hybrids with detachable touchscreens that serve as tablets, and premium builds because they all add unnecessary cost.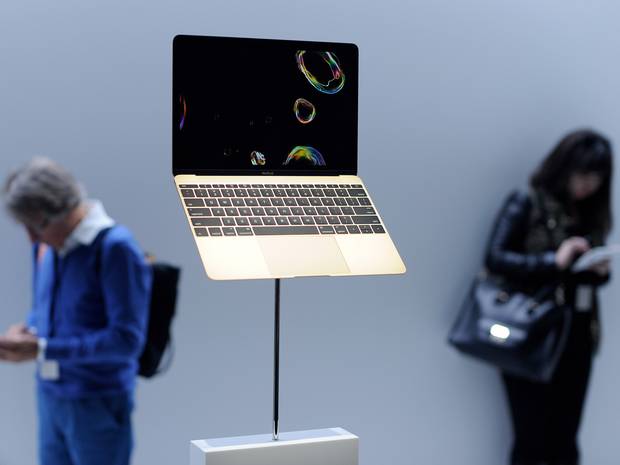 More Demanding Majors: Spend $800 or More, Consider a Desktop Instead
There are some majors that will require the latest hardware and that's going to be very expensive in laptop form, as a system that packs on the necessary internal specifications — like a high-end graphics card and sufficient storage and RAM — is going to get pricey. Essentially, you're buying a gaming laptop. If portability is not a vital requirement, then your budget will go a lot further if you buy a desktop. Laptops for more demanding majors are going to start at $800 and could run all the way up to and beyond $1,000, whereas similarly configured desktops can be hundreds less.
The film industry runs overwhelmingly on Macs and they have the right software for film majors. But if you opt for a MacBook, you'll need a Pro model and it must have a large hard drive for storing raw footage, plenty of RAM (8GB minimum), and a fast processor to run editing suites. You're realistically looking at spending at about $2,000.
Majors like architecture or engineering are going to need to run CAD software and it can be very demanding. To get the right software, you need a Windows machine with a Core i5 or Core i7 processor, as much as 16GB of RAM, and a solid state drive (SSD). You should expect to spend at least $800 on such a system. Meanwhile, computer science students will want something fairly fast, at least Core i5 with 8GB of RAM and an SSD, but there's no need to spend more than $800.
A Note on Apple
Apple laptops are lightweight, stylish, and offer great battery performance, but you pay a premium for the brand and they start new at $899 direct from Apple. However, as we've said before, try to avoid shopping for Apple gear via the Apple Store because you'll find better offers from Apple resellers. For instance, we've seen several educational discounts from retailers like Best Buy that knock previous generations of the MacBook Air to $750 for students, which brings the svelte system down to a more manageable price tag.
Or, consider looking for a refurbished model from Apple directly, as they are generally in flawless condition with a full warranty. Just steer clear of this year's 12" MacBook. While it may look amazing, for its $1,299 price tag you can buy far more laptop elsewhere.
Check With Your College or University
The hallowed halls of education may be sticklers for tradition in some ways, but many institutions and professors are now embracing technology. Although these general guidelines are helpful in evaluating price points, it's worth checking in with yours before you buy a new laptop to find out if any specific software is typically used or recommended for your courses. Choosing something compatible will make life so much easier.
Go to the university or college website and check if they list recommended minimum specs. You'll also be able to find out about WiFi provision there. For specific majors it's well worth looking up the relevant academic department to see what they recommend, or contacting someone directly who might be able to advise based on what they personally use. But despite consulting your university, just make sure you don't buy the laptop there, as it'll likely be overpriced.
In the end, a budget of $500 is going to be more than enough to get a good laptop that will serve the vast majority of students extremely well. Think about size and weight for portability, a good screen, and an SSD if you can. If you want to, you could easily spend $800, but you shouldn't exceed that amount unless your major requires powerful hardware or you must have a Mac.
What are your needs for a college computer? Are you happy with a past university computer purchase? Let us know in the comments below, and be sure to check out all of our Back-to-School resources.
---
Related DealNews Features: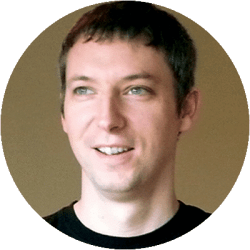 Contributing Writer
Simon is a technology journalist with a background in games development. He is fascinated by all things tech, particularly mobile and videogames, and he loves to share that passion with other tech fans.
DealNews may be compensated by companies mentioned in this article. Please note that, although prices sometimes fluctuate or expire unexpectedly, all products and deals mentioned in this feature were available at the lowest total price we could find at the time of publication (unless otherwise specified).