Why All the Perks? Because You'll Spend 68% More With Amazon Prime
Amazon goes out of its way to make Prime attractive to potential subscribers, because they're the most loyal customers of all.
Despite the fact that a recent DealNews poll found that Amazon Prime subscribers aren't all that interested in the program's non-shipping benefits, Amazon still offers a growing stable of perks to draw in more $99-per-year subscribers.
In fact, every perk, every app, and even every piece of Amazon hardware is designed with a singular purpose: to draw you into the Amazon ecosystem, by way of a Prime subscription. Prime subscribers are the heart of Amazon's business model because they're an extremely loyal group of customers. Read on to find out more about the lifeblood of Amazon.
How Amazon Prime Works for Amazon
First off, Amazon isn't too concerned about turning a profit on hardware like the Fire Phone and Fire TV. "While Apple boasts margins of more than 20% on its iPhone and iPad, and Google makes money from the advertising it delivers through its Android mobile OS, Amazon says it's happy to break even — or even take a loss — on its gadgets for the chance to win repeat customers who will keep coming back to the company's ecosystem and ultimately spend more money at its store," CNET explained.
Perhaps unsurprisingly, Amazon Prime has been very successful at creating those repeat customers. "Amazon Prime members surveyed said they spend $538 per year, on average, at Amazon — 68% more than the $320 per year that non-Prime respondents said they spend on Amazon," according to a recent survey by RBC Capital Markets, as reported by Quartz. "Some 61% of respondents said they've spent more money on Amazon after becoming Prime subscribers than before. And Prime subscribers were more likely to have spent more than $200 over the prior 90 days."
If a Prime customer is going to spend 68% more money at Amazon, then Amazon has every incentive to try and sign up as many Prime customers as possible. Amazon doesn't disclose its Prime subscription numbers, but investment firm Piper Jaffray estimates the Prime population at around 21 to 23 million, according to the Motley Fool. The investment blog posited that the more Prime subscribers Amazon has, the better chance it has of bringing its substantial shipping costs down, and its stock price up.
Does Spending More Equal Saving More?
Over the last 12 months at DealNews, about 10% of the deals we listed came from Amazon. To put that into perspective, similar "everything stores" Sears and Walmart were listed 5% and 4% of the time, respectively. In fact, in the past year we listed Amazon more often than any of the many, many other retailers that we list. Because we only list the lowest price available for a given product, that means you're somewhat more likely to find a price low while shopping at Amazon (though we definitely still recommend doing some price checking).
As we previously reported, Prime subscribers know they're spending more with Amazon, but the majority feel they're saving more money in the long run. The fact that Amazon offers a significant number of price lows could suggest that these subscribers aren't just fooling themselves. That said, it's important for Prime members to understand that they definitely are spending more money with Amazon, savings or no.
Now that you understand Amazon's motivations for attracting Prime subscribers, do you feel less inclined to pay that $99 fee? Or do you feel vindicated by Amazon's place at the top of the deal heap? Share your thoughts below!
---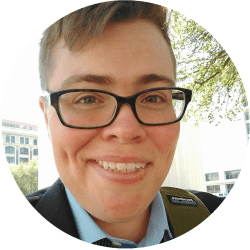 Former Senior Blog Editor
Michael added the finishing touches to most of the Blog articles on DealNews. His work has appeared on sites like Lifehacker, the Huffington Post, and MSN Money. See him rant about video games by following him on Twitter
@ThatBonebright
.
DealNews may be compensated by companies mentioned in this article. Please note that, although prices sometimes fluctuate or expire unexpectedly, all products and deals mentioned in this feature were available at the lowest total price we could find at the time of publication (unless otherwise specified).