Whole Foods Will Open a Cheaper Chain Next Year
"Whole Paycheck" is targeting budget-conscious younger shoppers with a new chain of stores. But details are light, and Trader Joe's already has the lead.
Whole Foods has announced plans to open a new chain of grocery stores in an attempt to snag budget-conscious shoppers interested in fresh fare. They expect the first stores to open in 2016.
While this could mean great new deals for budget-conscious foodies, it signals a confusing shift for the company that has built its reputation on high-quality and high-priced goods.
Cheaper Prices, "Innovative Technology"
The company hasn't announced a name for the new stores, nor exactly what will be offered, nor where these new stores will open. They say the new stores will offer a "curated" and "values-oriented" selection of foods. That is, they'll have lower prices than Whole Foods, but also a more limited selection of products.
The company also plans to use "innovative technology" to create something "unlike anything that currently exists in the marketplace." Your guess at what they mean by that is as good as ours at this point — will you shop online and pick up your order at the store? Use your phone to scan digital barcodes by each product that give you more details about where it was grown? Purchase 3D-printed fruits indistinguishable from the real thing? (Okay, probably not that last one.)
They'll have lower prices than Whole Foods, but also a more limited selection of products.
It isn't even clear if this new grocery store will carry organic offerings. In a statement, co-CEO Walter Robb said the stores should appeal to anyone looking for "high-quality fresh food," but as Jezebel points out, "fresh" doesn't necessarily mean "organic." If it's not offering mostly organic fare, it's worth questioning what will draw budget shoppers in and away from their usual grocery stores.
SEE ALSO: Save on Groceries This Summer With a Home Garden
Some worry about whether these stores will attract customers away from Whole Foods' current businesses, or if they'll attract anyone at all. If Whole Foods offers lower prices at this new chain, it raises the question: Why aren't they offering these prices at their current stores? Will the products at the value chain be lower quality, or are some products at current locations overpriced?
"Whole Paycheck" Losing Young Shoppers to Competitors
While Whole Foods claimed record second quarter sales and also announced plans to triple its number of conventional stores, the move towards cheaper stores is likely an answer to criticisms of Whole Foods' high prices (it's earned the nickname "Whole Paycheck" from some critics), and a response to increased country-wide interest in healthier, less processed fare. Competitor Sprouts Farmers Market has plans to open nearly 30 new locations in 2015, and Trader Joe's has already opened nine new stores this year.
In addition, many traditional grocery stores are beefing up their organic offerings. Kroger's Simple Truth/Simple Truth Organic line netted the company $1.2 billion in 2014, for example.
Whole Foods said more details about their new stores will be announced at a special event sometime in the next few months.
What do you think? Could a budget Whole Foods tempt you away from your current grocery store? Let us know in the comments.
---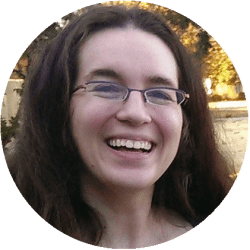 Contributing Writer
Formerly a content writer for DealNews, Erin Coduti now brings that experience to the blog team as a freelancer. Previously, she wrote for a television news station and a literary fan magazine.
DealNews may be compensated by companies mentioned in this article. Please note that, although prices sometimes fluctuate or expire unexpectedly, all products and deals mentioned in this feature were available at the lowest total price we could find at the time of publication (unless otherwise specified).